"So, you think you have what it takes to survive in this world? May I remind you that this is indeed my section of this hellish planet you so rudely inhabit. I know you were told and encouraged by many that you would make it, that you had a special gift inside you that just needed a little coaxing to get out; well, honey, I'm going to be the one to tell you that you don't have the proper potential. And you'll never succumb to my expectations..."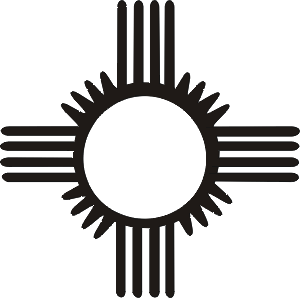 (This symbol stands for, "The New World".)
The world is barren, the elements are harsh, and the animals are savage; welcome to the New World, a place spawned from the beautifully lush planet Earth that was in existance a some-odd 300 years past. Back then, the world's most intelligent and advanced minds joined together to form a plan on how to save the recent generation of human life forms from the oncoming threat of rising temperatures, commonly nicknamed, "Heat-Lamping". The heat of the sun was becoming more and more intense as the days flew past, threatening the lives of the billions of humans who inhabited the planet. Although the scientist worked hard on keeping the threat a secret, it began to leak out across the world, sending many into states of trauma. As the terror spread, scientists began to spend endless hours working on research on how to cease the heat that was beginning to become a major issue to Earthly life.

During that time, a war raged on between the U.S. and Russia, causing many oddities occur from their nuclear weaponry; the waves of nuclear waste from the weapons seeped across nations to other nations, altering many human forms. These people who were morphed were called, "Feras", being the Portguese word for "Beasts", as the Portguese were the first to experience these deformed humans. Many of the Feras were mutated in helpful ways, such as gaining claws or fangs, acute senses, nuclear-sourced powers, similar to the powers of Super-heroes from old comics. Although the Feras sounded interesting, some were quite deadly and blood-thristy, as the waste could also effect brain waves; many were ravenous, being mutated into craving flesh, or other sickening things. These types of Feras weren't discovered until after 2015, usually found in rural areas, such as farming landscapes. The discovery of Feras were like a horror movie; during the night, these carnivorous beings would journey into a person's home, sniff out the first living being nearby, and, well, the rest you can basically imagine. Fear blossomed throughout the world, causing panic and mayhem to currupt soceity.

Government officals tried to reassure the human population that all would be well, just to put their trust in them, but, this statement would later prove to be false. As terror seized those of the remaining normal humans, along with the still rising problem of heat, the Feras whose brains' weren't altered into such a canibalistic state started to join together in defeating the bad Feras. For many years, the two sides of the Feras constantly clashed, killing millions of not only their own kind, but innocent humans as well. Only in 2045 did this offical fighting cease, dying down into "fight for survival" or "fight for fun".

The two major sides began to split into many different cults, some as small or as large as the leader would allow, and much smaller cult wars began to replace the major battle. Humans still lived in fear, clinging to life as they did what was necessary to survive; the Feras were thought to live with luxury, as they had the powers to protect themselves and stand up to others of their race, but, truly, the Feras were just as bad. Although many Feras could build their own homes and structures, they still had to defend themselves and their loved ones from rival Feras for food or theft.

As the years stretched on, there were still a few humans who were dedicating themselves to finding a cure to the heat danger, however, a many person had failed in this field. Yet, recently, the rumor of a successful plan was bloomed throughout the world, giving hope to the few humans left, and, not only them, but the Feras who also knew about the risk. This information gave many humans the confidence to come out of their hiding holes, and try an attempt at defeating some of the more vile Feras. Only a few were successful in this, and, still on, the human race was beginning to dwindle away.

During the recent, the few remaining humans have been put in protection camps that were formed by some of the better Feras, yet, a minute of them still roam the wasted Earth, either struggling for survival or setting their eyes on the downfall of evil Feras.

Only time and paitence will reveal the fate of this New World; as the heat rises and live begins to toughen, which side do you defend?
---
Terms of the New World:
Strikers: The main fighters of a cult, there is always one or two leaders of this division.
Wendies: Named after the starter, Wendies are like the intelligence of a cult, one who is a terrific field worker and trained well with deceiving. There are usually only one Wendy per cult, but, of course, this depends on the cult's size.
Fenders: The shortened word for Defenders, they are practically the body guards to the cult's base and/or their leaders. They are usually strong, keen, alert Feras, and there are about two to every cult.
Sassins: The shortened word of Assassins, they are what the name suggests. They are similar to the Wendies in body type and skills, yet, they have an unlimited knowledge on lethal herbs and other materials that can be used to assassinate. The goal of a Sassin is that which is given to them by the leaders, which is usually the death of a rival's leader.
Serpentes: Another Portguese word, meaning "Serpents", the Serpentes are given the responsibilty of discovering and marking new locations for their cult. They are gifted in roaming and not being spotted, as a serpent does, but are strong enough to defend themselves if they are ever caught.
NOTE: A good, powerful cult is known to have many lesser bases around the world; having this would intimidate another cult in the fear of being constantly surrounded by the enemy.

ANOTHER NOTE: There are a few common class of Feras, made up by either fearful humans or other Feras.



Naturals:
Having the ability to control natural resources, such as plants, air, earth, fire, wind, and, in very, very rare cases, the Feras can control one's spirit. (If you'd like this class, please PM.) These Feras are usually Sassins, Strikers or Wendies.
Seducers:
Creatures of seduce, deceit and lies, some have the advanced ability to control a person's actions for a very brief amount of time(like, 30 seconds for a very skilled Seducer). These Feras are usually Serpentes or Wendies.
Titans:
Gifted with strength, speed, agility, etc; these Feras are usually Fenders or Strikers.
Flyers:
Just as the name suggests, these are Feras who are gifted with flight; this comes in many forms, such as having wings, being able to vibrate the body quickly enough for short moments of flight, or the power of air manipulation. They are one of the most common, and are usually Strikers or Serpentes.
Seekers:
Given the ability to see into the future briefly, Seekers are held at high honor in the New World. Seekers are usually Leaders or Co-Leaders, making them always seen in high honor as well. Seekers always have the character of a Leader in them, so it makes sense. It is very rare, but Seekers can also be Serpentes or Wendies, depending on their additional powers/skills.
Raisers:
Given the gift of moving objects with sheer brain waves, this is truly the rarest Feras ability of all. Raisers, like Seekers, are held with a honor of high, and are usually Leaders and Co-Leaders, yet, many more of the men double or replace the role as Head Striker.
Drinkers:
Like the infamous vampire, Drinkers are Feras who have to consume blood to live. These Feras are always gifted with claws and fangs, making them excellent predators. They are usually Strikers, Wendies, Serpentes, Sassins or Co-Leaders.
Savages:
Given the power to control normal animals, Savages usually are also gifted with some type of animal characteristic. Most of the time, Savages are Fenders, Sassins or Strikers.
Emos: Given the power to contort a person's emotions, Emos stem from the old term "Emotionals". They are dark, quiet, and collected, and always have control over a situation; because of this, they are often times Leaders, Co-Leaders or Head Strikers. It isn't common, but they can also be Serpentes, Wendies, or Sassins.
Human Characters:
-
The Eagle's Stand Cult: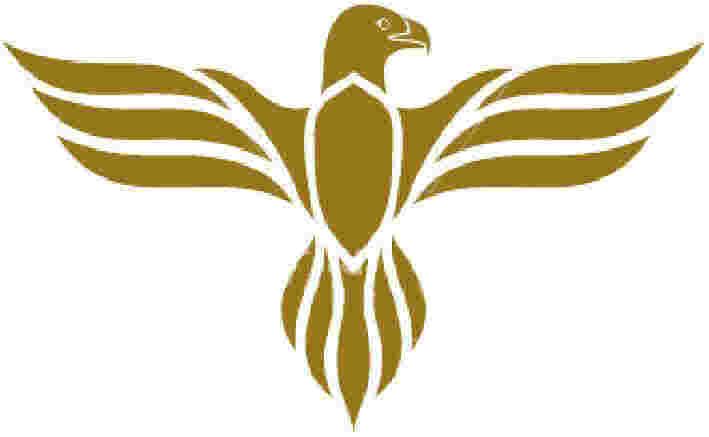 The Eagle's Stand is a government group ran by humans and human half-breeds. They run the secret, underground operations, such as the lab workings and weaponry, and also run the sellings of weaponry in the New World. They are, by far, the wealthiest cult and have the most abundant resources, running coal mines and the like. They are also the only ones who continue to print U.S. currency, which is the main money used in the New World. The Eagle's Stand was created 12 years ago by an older man who had never let the American patriotism die by starting the clan. Its current Leader is Natalia San, a human half-breed. Their base is hidden within a huge, white marble building at the edge of North America.

Alliance: Good/Bad

Characters:
Leader: Taken by Litria Death-Natalia San
Co-Leader:
Head Striker:
Strikers:
First:
Second:
Wendies:
First:
Second:
Fenders:
First:
Second:
Sassins:
First:
Second:
Serpentes:
Feras Characters:
The Rouge Cult:
A cult of 150 and adding on, the Rouge Cult is one of the most powerful clans in all of the world; spanning across the globe, they have the majority of the planet covered with their many international cults. The Rouge Cult may hold many members, but there are only a few highly skilled officers of the cult. Their symbol stands for "Readiness", as the cult is always ready to defend, fight and assist others when needed. Their base is hidden deeply within the Brazilian jungles, in a large, underground building used during the 1800s for war camps.
Alliance: Good
Characters:

Leader:
Co-Leader: Taken by Litria Death-Sumisa Tintin
Head Striker:
Wendies:
First:
Second:
Fenders:
First:
Second:
Sassins:
First:
Second:
Serpentes:
The Carte Blanche Cult:
The Carte Blanche is one of the many rebel Feras cults in the New World, yet is the most powerful and asserting. Their cult spans a bit further than the Rouge Cult, yet, has less members all the same. The name Carte Blanche comes from this definition; permission or authority given to somebody to act with freedom or discretion, which shows that they hope to grant freedom with their own permission, or with their control. The Carte Blanche are rather ruthless and villianous, and have no, and I mean no, care for the human race, and would rather rid the world of them then let them continue existing. Their base is in an old temple in the middle of China.

Alliance: Bad
Characters:

Leader:
Co-Leader:
Head Striker:
Strikers:
First:
Wendies:
First: Taken by Litria Death-Viktor Hysteria
Second:
Third:
Fenders:
First:
Second:
Sassins:
First:
Second:
Third:
Fourth:
Serpentes:
First:
Second:
Third:
The Neophyte Cult:
One of the oldest cults in existance, the Neophyte Cult is a good ally to the Rouge Cult and is based on natural beliefs; they still practice the olden religions, such as Christianity, and rely fully on nature, unlike the other cults of the world. They are very peaceful and welcoming, as well as strong and determined; also nomadic, they are the only cult without a main base, yet, they have many bases throughout the world. Their structures are always formed by trees or vines, as many of the cult have the control over plants or other natural resources, and are cleverly hidden; they were the ones to give the Rouge Cult the idea of their underground base. Along with their clever hiding places, they are also one of the most heavily guarded cults in the world.

Alliance: Good


Characters:

Leader:
Co-Leader:
Head Striker:
Wendies:
First:
Second:
Fenders:
First:
Second:
Third:
Fourth:
Fifth:
Sassins:
First:
Serpentes:
First:
Second:
Third:
Here is a sheet for creating a new cult:
Code: Select all

[center]Cult Symbol Here![/center]
Name:
Existance:
Number of Members:
Alliance:
Led by:
---
Neophyte: One of their minor bases.
Rouge: The Main Base; nicknamed by the clan members, "Amazon Queen".
Carte Blanche: Two of their minor bases, as they suspect the Rouge Cult's main base is nearby.
Rouge & Neophyte: Human Protection Camp; currently the only one in existance.
(Not Placed on Map) Valley Bar: A run-down bar located in the middle of the Amazon jungle, a place for all cults.
Rouge: Minor base.




Neophyte: Minor base.




Carte Blanche: Minor Base.


Unknown Cult: Unknown






Rouge: Minor base.




Carte Blanche: Minor base.




Neopyhte: Minor base.


Unknown Cult: Unknown


(Not Listed) Eagle's Stand Headquarters.




Rouge: Minor base.
Neophyte: Minor base.
Carte Blanche: Main Base, nicknamed, "Ice Palace"; Minor base
---
Character Rules:


All ethnicities welcome!
Please keep the gender ratio even.
Characters consist of Feras and humans; just restating the obvious.
No Mary-Stus or anything; no god-modding characters.
Be prepared to make a fantastic character, because I want this to be good.
Hybrids are welcome; of either powers or races.
Only two to three main powers/skills, and they must correspond in a way that doesn't make your character invincible.
Love your character, they love you. :)
Character Sheets:
Feras:
Code: Select all

[left/or right]Image here![/left][b]Name:[/b](Many name themselves)
[b]Age:[/b]
[b]Gender:[/b]
[b]Cult:[/b]
[b]Roles[/b] (Striker, Leader, Serpentes, etc)
[b]Appearance:[/b] [Describe!]
[b]Phobias:[/b]
[b]Goal(s):[/b]
[b]Love Interest:[/b](If any, of course... If nothing, put [i]none[/i].)
[b]Offspring:[/b](It isn't uncommon for a Feras of 15 to have reproduced at least once. Just saying; they all live like animals. Put names/#s/etc)
[b]Siblings:[/b]
[b]Secrets:[/b](Plotting with rivals, running away, something. If nothing, put [i]none[/i].)
[b]Religion:[/b](If nothing, put [i]none[/i].)
[b]Ethnicity:[/b]
[b]Brief Bio:[/b]
[b]Personality:[/b]
[b]Class:[/b] (Unless creating your own class)
[b]Additional Powers/Skills:[/b] (Two max.)

Humans:
Code: Select all

[left/or right]Image here![/left][b]Name:[/b]
[b]Age:[/b]
[b]Gender:[/b]
[b]Appearance:[/b](Describe!)
[b]Phobias:[/b]
[b]Goal(s):[/b]
[b]Love Interest:[/b](If any, of course... If nothing, put [i]None[/i].)
[b]Offspring:[/b](Names/numbers/etc. If nothing, put [i]none[/i].)
[b]Siblings:[/b] (You know what to do.. :P)
[b]Secrets:[/b]
[b]Religion:[/b]
[b]Ethnicity:[/b]
[b]Brief Bio:[/b]
[b]Personality:[/b]
[b]Skills/Talents:[/b]
---
Roleplay Rules!



Okay, forum, here's the slice:

✯Littie doesn't like drama; if you get angry, don't you dare touch the keyboard! :P
✯Please don't kill people at random; PM that person if you wanna kill 'em.
✯I'm GM(duh), listen to my words.
✯I want literate, dedicated people; if you're not literate, I'll eat you and spit you out as a better person. :D (Just kidding)
✯Please, keep your cussing light; if you're a villan, yeah, curse a little, it'll make you sound vile, but don't go overboard with your sailor talk. :D
✯I like anime pictures... But, this is supposed to be a real-life, future Roleplay, so keep it as real as possible.
✯If you read this, type, "

Cheese, please!

", just because it'll make me laugh. :P
✯Oh, and have fun, of course! :)
0 posts here • Page 1 of 1
0 posts here • Page 1 of 1
Arcs are bundles of posts that you can organize on your own. They're useful for telling a story that might span long periods of time or space.
There are no arcs in this roleplay.
There are no quests in this roleplay.
Here's the current leaderboard.
There are no groups in this roleplay!
Welcome home, Promethean. Here, you can manage your universe.
Arcs are bundles of posts from any location, allowing you to easily capture sub-plots which might be spread out across multiple locations.
You can create Quests with various rewards, encouraging your players to engage with specific plot lines.
Settings are the backdrop for the characters in your universe, giving meaning and context to their existence. By creating a number of well-written locations, you can organize your universe into areas and regions.
Navigation
While not required, locations can be organized onto a map. More information soon!
There are no groups in this roleplay!
By creating Collectibles, you can reward your players with unique items that accentuate their character sheets.
Once an Item has been created, it can be spawned in the IC using /spawn Item Name (case-sensitive, as usual) — this can be followed with /take Item Name to retrieve the item into the current character's inventory.
Give your Universe life by adding a Mob, which are auto-replenishing NPCs your players can interact with. Useful for some quick hack-and-slash fun!
Mobs can be automated spawns, like rats and bats, or full-on NPCs complete with conversation menus. Use them to enhance your player experience!
Current Mobs
No mobs have been created yet.
Locations where Mobs and Items might appear.
You can schedule events for your players to create notifications and schedule times for everyone to plan around.
Add and remove other people from your Universe.
The Forge
Use your INK to craft new artifacts in Barren Hope. Once created, Items cannot be changed, but they can be bought and sold in the marketplace.
Notable Items
No items have been created yet!
The Market
Buy, sell, and even craft your own items in this universe.
Market Data

Market conditions are unknown. Use caution when trading.

Quick Buy (Items Most Recently Listed for Sale)
Discussions
Most recent OOC posts in Barren Hope