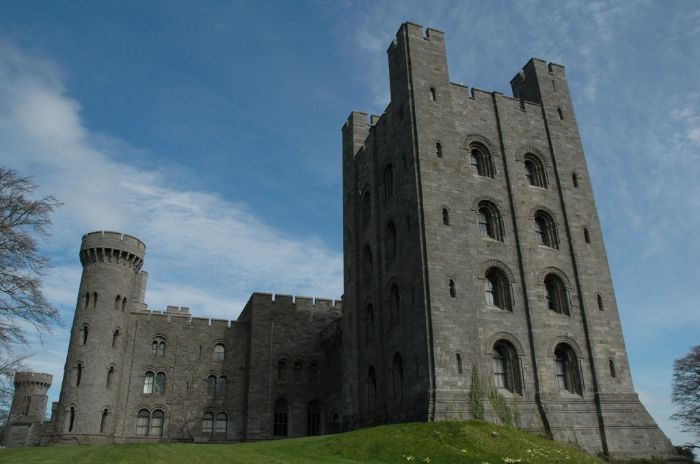 Magic is punishable by death.
Life wasn't always so controlled. Once magic ran the world and those who held it made all of the rules. Everything was simpler back then. Crops grew, animals ate, breed and feed the people, kings ruled and queens produced heirs. The sun rose high into the sky and rain feed the lands.
At the edge of the known world is the Witches' Fortress. The most powerful of all witches in the land lived within the walls along with all of their tomes and books of knowledge. A school was also housed within training all of the future witches for the many jobs they could hold.
One day everything changed.
Over time some of the witches who had graduated from the program had evolved into something darker. Together they invaded villages, destroyed crops and killed an entire noble family including the heir to the throne.
Hunting parties were sent out and slowly the rogue witches were hunted down and killed. Only it didn't end there. In fear that other witches would follow down the same dark path, a royal army marched on the Witches' Fortress.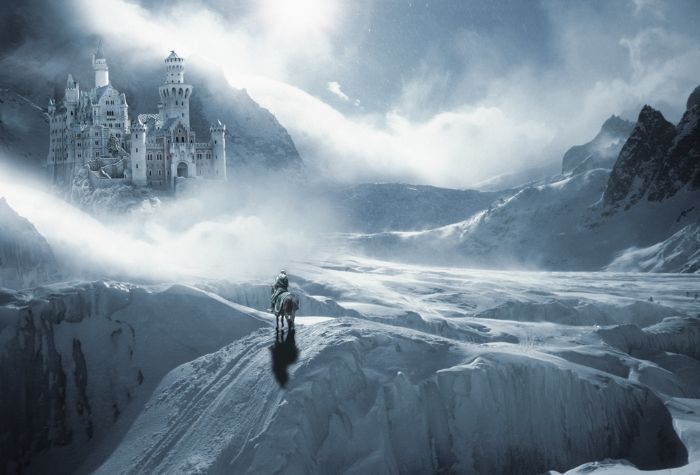 Instead of fighting back the lead witches handed themselves over hoping that the others would be spared. They weren't. Viciously everyone was hunted down and murdered. They left the castle and locked it up forbidding anyone from entering.
Even with the death of the witches more were still born. Only now there was no way for them to be trained on their powers. This is where organizations came into play most of them evil, wanting retribution for the crimes against them.
Children identified as witches are usually put to death by their parents or lords. They are noticeable by some slight feature or feared that any odd trait means the child is a witch.
The king still sits on his throne wanting all of the witches dead for the life of his son. The tragedy doesn't end with just the heir's life. The king started a war he can't fight without the aid of witches.
Inside of the Witches' Fortress are all the books on how to control and wield magic. Locked away and forgotten in time except by the Shadow Sage, a black magic organization. They prepare for battle, to take out all the nobility as well as any other witches who defy them. Their main goal is to find the white crystals of The Witches Three who were said to be the most powerful witches of history. With the crystals at their disposal, they would be unstoppable. They plan to go after the aging king having waited patiently for more witches to be born, grow, and to train them.
The war is beginning. A war between witches where only the good stand between the normal people and the corrupt witches. And all the while, the king and his armies are hunting down all witches, taking out the only people who are trying to save them.
There is no redemption, no savior, no glory, no pride, no safety, no heroes here. Only those who live, fight, and die in silence for those who want them dead.
Magic of the Land
Magic is not limited to just spells, but actual physical energy that can be seen by others with magic or who have a gift to see the other side. It can be fought with on just this level alone, or channeled through something such as specific body parts or even weapons.
There is a limit to how much magic can be used at once. This is mostly by a witch's skill level as well as overall power level. Naturally some people are stronger than others. Mainly two types of magic, black and white, but there are those who fall between the cracks and are gray magic users.
Vandose
The kingdom, Vandose is divided into three parts. Eliradia to the north. The upper most parts are nearly uninhabited due to the extreme temperatures and year round snow. The rest of the land is rather pleasant. It is rich in timber and mining resources. Here the Witches' Fortress is housed on the furthest reaches of the kingdom.
The lower land is Vauria. Comprised of mostly fishing villages and sea life. This is the southern part of the kingdom that rarely seeing the temperature drop. Many large open markets are located in this land and draw people from all three parts to trade, barter, buy, and sell.
In between Eliradia and Vauria is Asiali. The middle land is mostly open field lands perfect for growing crops and raising animals. In this land the capital is located, named Keep Dricien.
If you are ready to enter the battle, there is a place awaiting you.
Accepted Characters

Good Witches
Sylvana - AvengerSpirit
Katherine - phoenixheart

Bad Witches
Wyatt - AvengerSpirit
Jacob - FyreT1ger
Humans
Character Sketch
Name:
Picture
Quote:
Nickname: (optional)
Age:
Gender:
Picture
Magic: (yes/no, black/white, etc)
Extent of control: (if has magic)
Special Abilities: (something that can with magic or learned through magic that other characters might not have)
Marks: (if have any to say is a witch)
Place of Birth: (Land, village)
Skills: (maybe a trade they learned growing up)
Weapon(s):
Picture
Appearance: (includes clothing)
Personality:
BIO:
Other:
Rules
- If anyone has a question, please don't hesitate to ask it.
- No godmodding, power playing, mary sues, etc.
- Please use proper grammar, punctuation, capitalization, etc.
- At least 200 words per post. These characters are going to have substance to them, give them life.
- Follow the site rules
- Have fun
- To show you have read the rules put what type of world Vandose is set in. There's no wrong answers, but there is a right one for it dictates almost everything for the characters.
Taking place in...
Arcs are bundles of posts that you can organize on your own. They're useful for telling a story that might span long periods of time or space.
There are no arcs in this roleplay.
There are no quests in this roleplay.
Here's the current leaderboard.
There are no groups in this roleplay!
Welcome home, Promethean. Here, you can manage your universe.
Arcs are bundles of posts from any location, allowing you to easily capture sub-plots which might be spread out across multiple locations.
You can create Quests with various rewards, encouraging your players to engage with specific plot lines.
Settings are the backdrop for the characters in your universe, giving meaning and context to their existence. By creating a number of well-written locations, you can organize your universe into areas and regions.
Navigation
While not required, locations can be organized onto a map. More information soon!
There are no groups in this roleplay!
By creating Collectibles, you can reward your players with unique items that accentuate their character sheets.
Once an Item has been created, it can be spawned in the IC using /spawn Item Name (case-sensitive, as usual) — this can be followed with /take Item Name to retrieve the item into the current character's inventory.
Give your Universe life by adding a Mob, which are auto-replenishing NPCs your players can interact with. Useful for some quick hack-and-slash fun!
Mobs can be automated spawns, like rats and bats, or full-on NPCs complete with conversation menus. Use them to enhance your player experience!
Current Mobs
No mobs have been created yet.
Locations where Mobs and Items might appear.
You can schedule events for your players to create notifications and schedule times for everyone to plan around.
Add and remove other people from your Universe.
Orphanage
By marking a character as abandoned, you can offer them to your players as pre-made character sheets.
the only thing necessary for the triumph of evil is for good men to do nothing.
The Forge
Use your INK to craft new artifacts in Battle of the Witches. Once created, Items cannot be changed, but they can be bought and sold in the marketplace.
Notable Items
No items have been created yet!
The Market
Buy, sell, and even craft your own items in this universe.
Market Data

Market conditions are unknown. Use caution when trading.

Quick Buy (Items Most Recently Listed for Sale)
None
Discussions
Topics

Replies
Views

Last post
Most recent OOC posts in Battle of the Witches
I'm giving everyone a heads up that I'll be out of town this weekend, so if I can't post anything today, I won't be able to until Monday.
Finally everyone gets to meet Jacob! I felt like it was taking forever to bring him into the picture, and if everyone else felt the same way, I apologize for taking so long.
Final Edit for Jasper. Hope there's enough to keep this story from dying.
I am going to get all of the characters together and then move us into a time skip, so that we can get closer to the WF. Also, so that you can get Jacob into a more critical position. Whether or not you wait for them to be in the WF or before, after, etc is up to you.
hi I am new to roleplaygateway. I posted a character but what's the next step ?..
I've working on the intro now. So once I get it done, we'll be starting. Sometime tonight though most likely.
Sorry about the silence, guys. I'm waiting on one character to get posted as I've been working with them via pms. Once that happens we'll start and hopefully more people will join.
Yeah, Katherine is fundamentally good. She might make some stupid decisions but her heart's in the right place
I just saw that. The site isn't giving notices anymore about characters... Jeez. So I'll start checking from now on. fonkyomom, if you could just add in the bio and everything is set.

phoenixheart, as you are our only black magic user at the moment and she is heading towards the WF, would you like her put under the good witches catagory? fonkyomom, I imagine yours is to go there as well?
I literally submitted one already
You would all be right. As I said there is no wrong answer. Just bear in mind that this is in no way modern. It makes life a bit easier. I'm glad to see you guys and can't wait for your characters.
Vendose is a world of discrimination, and fear
Hello, me again just letting you know I'm still around :) For me, as far as I can tell, Vandose is a dangerous place for witches to be and seems to be very divided. Is that the right answer? I don't know, but that's what I get from it all.
Here is a list of villages/keeps for each land to help with the character sketches. If you want to make up your own, just ask, run it by me, and so long as it fits, I won't see an issue.

Eliradia

Pikelee located near the middle surrounded by forests.

Whitemouth is the keep of the Lord of Eliradia closest major place to the Witches' Fortress.

Glenorn is on the border with Asiali. Mostly a farming hamlet.

Duskmont is a mining village near the mountains.

Evanpool famous for their hot springs surrounded by snow.


Vauria

Ashdor is the keep of the Lord of Vauria. It is the largest major port in the kingdom and houses the King's royal fleet of ships. Also has one of the largest open markets held once a month.

Evering is a small fishing village towards the upper coast. Is one of the only villages that can catch the rare Fishmonkey as their waters are the right temperature.

Leomont is more inland than others. Surrounding it is another open market. It is close enough to sea to have fisherman as well as farmers and herders living there.

Alefield is near the border with Asiali known mostly for their cloth weavers, blacksmiths, tanners, and stone masons.

Shipwick is another fishing hamlet that makes the majority of all the kingdom's ships.

Asiali

Keep Dricien houses the king and most of the nobility. This is the largest city in all of the kingdom. Anything one could imagine going on, probably does.

Marblefield is known for their stone work or rather their stone quarries spread across the land.

Stonehead is the largest religious gathering for the kingdom. It is normal for almost all of the lords, ladies, and nobility to come once a year. But it also has the schools for teaching the future religious leaders that are sent to all corners of the kingdom.

Ravenmere is a rather large and spread out farming and herding village.

Eastleigh is the closest village to the land of Eliradia. It has a little bit of everything within its walls.