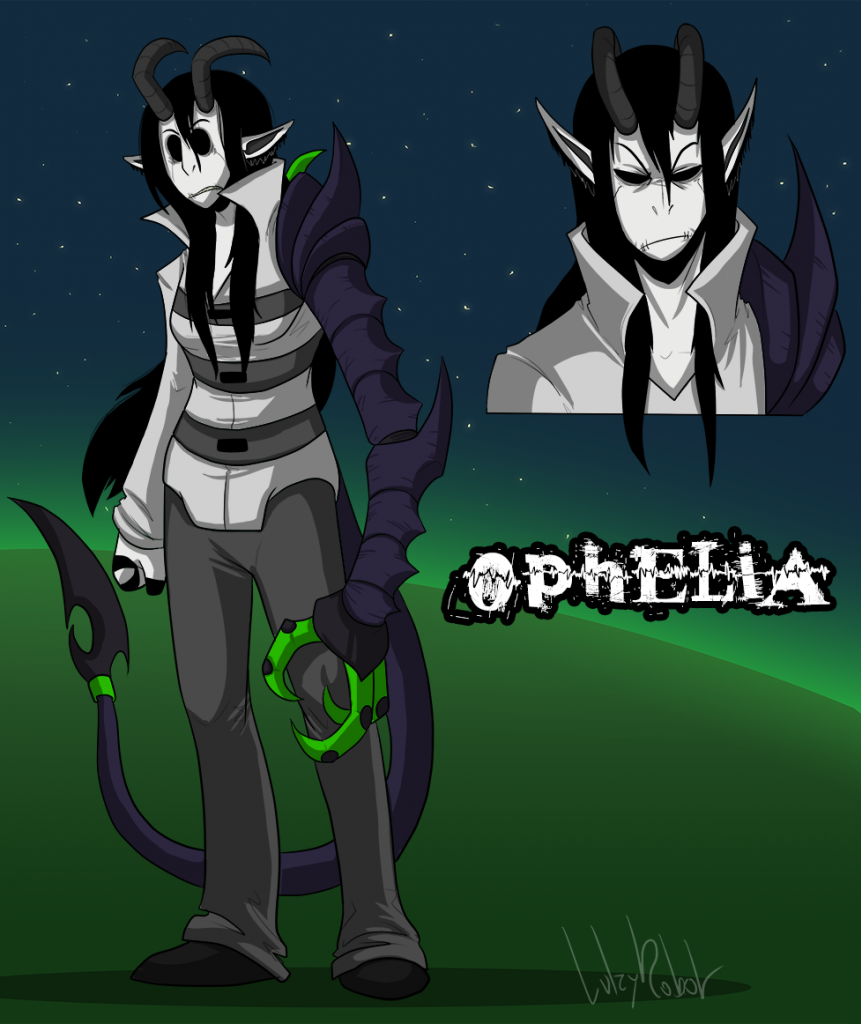 Name: Ophelia
Title: Genetic Juggernaut
Age: 27
Gender: Female
Genetic Type: Illeyrian
Plant of Origin: Cerioan
Allies: Mosa
Rivals: Drakov, ---.
Faction: Guardian labs (Sector 35 - Cerioan)
Personality: Cold, distant, blunt, serious trust issues. Occasional dark humour.
Likes: Hasn't discovered interests
Dislikes: Betrayal, doctors, scientists
About
Ophelia is a part of the Illeryian race. A race mainly known for being obsessed with genetic modifications to themselves. They've advanced so far in genetic manipulation that its as common as plastic surgery. But, that isn't without it's downside. In order to attain such perfection, they tested on their own kind. Ophelia was one of the most unfortunate. She was 'donated' to the labs at a young age and was experimented on with battle-ready gene mutations. Some were successful, others were not. Later, after one last experimental procedure, the lab was closed down after catastrophic results. The scientists did not want to deal with the monster they've created and so made the lab into her prison and abandoned her. Needless to say she was furious, and broke free. Now stowed away on a small cargo ship, she heads for Nebulon.
Theme: Ultimate Being - Parasite Eve OST
https://www.youtube.com/watch?v=YxLosf7S9ZY
Powers:
Metalmancer (Can manipulate any kind of metal to bend to her will. She's dangerously creative with this), disproportional strength (she doesn't look like a body builder but she can punch through thick armour with little recoil. Her left arm is obviously stronger)
Weakness: Genetic imbalance (Ophelia is made to tank hits and dish them out, she is slow and too much exertion causes her pain thanks to the cesspool of genes spliced to her DNA)
Abilities:
Gene Mutations
- Augmented strength and defence
- Exoskeletal left arm with dorsal spines and tail
- Keen eyes
Fighting Style: Nothing to Lose
Ophelia is fairly apathetic when it coms to fighting. She is not one for prowess and form but is more likely to tank hits and get in close. She has no morals and nothing to lose. She will not hesitate to kill if you get in her way, though if you back off, she might too. Might. Her fighting style is instinctual and is mostly self-defense.