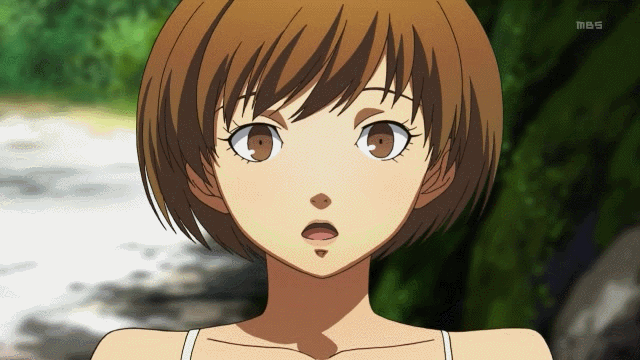 "I am the shield for others!"
---
---
---
---
❊|Name|❊
Rein'la Ariita

❊|Nickname(s)❊|
Rein, Lala, Ariita, Bear

❊|Age|❊
17

❊|Birthday|❊
August 29th

❊|Nationality|❊
Part Canadian, Part German

❊|Gender|❊
Female

❊|Sexuality|❊
Pansexual

❊|Role|❊
Human 4

❊|Partner|❊
Angel 4


---
---
❊|Height|❊
167 cm

❊|Weight|❊
62 Kg

❊|Hair Color|❊
Tannish-Blonde

❊|Eye Color|❊
Brown

❊|General Description|❊
Being at about average height and weight, Rein'la seems to be more average in her build on the surface, having really no shown muscle mass, nor being small enough that a stiff breeze would take her out, to be exact, Rein'la is a more Athletic type in her most basic features of Strength, speed, and stamina. Needless to say, f she's doing anything athletic, she'll be fine with going it for a while, with her physical attributes there, she's not exactly the most graceful all the time, Rein'la is rather clumsy, but moving along. You'll most likely find Rein'la in her black skirt and green sweatshirt no matter where she is. Though often if it's warm she'll tie said sweatshirt around her waist, knowing it'll be a bit warm on her.

Yet outside of her school appearance, she wears all sorts of clothes, ranging from her favourite sweatshirt, to Tanktops, from shorts and skirts, to longer pants. She doesn't much care about what she wears, but it's more of a different thing, she always wears the colour green, since she has a rather strange affinity to it. And to be exact, it's rare to see Rein'la in any other colour than green, it's almost like an obsession or something.
---
---
❊|Personality|❊
Elegant | Protective| Talkative| Aggressive
The first thing one may know of is how rather aggressive Rein'la is. That's not to say that Rein'la will punch first and ask questions later, but she's more like a mama bear, not afraid to hurt you, but won't hurt you as the first option. Though her protectiveness shows, to draw a brief depiction of what Rein'la is like when she gets protective of her friends, it's like you've stepped between a mother bear and her cubs, which will end a bit messy for a good amount of the parties involved. Yet the protectee often then can see what Rein'la's true personality is, without the chance of taking her fist or boot. Well, for the most part.

Underneath the combative exterior, Rein'la is more, soft-ish. Elegant, eloquent, and rather talkative. To be exact, Rein'la is fairly talkative, as in, she's always willing to have a fun conversation with really anyone, even if they're complete strangers to her.Though as an aside, Rein'la is unbelievably stubborn in her beliefs, and rarely budges to anything that goes against those beliefs. Moving along, deep down, Rein'la is a little more weak, and actually a bit lonely. The strong and protective Rein'la hates being alone for prolonged periods of time, and quite honestly can't mentally handle being alone for prolonged periods of time, and to be exact, most often Rein'la relies on others to be there and support her metaphorical tower so it doesn't collapse. Though the "Collapse" is only but an inevitable disaster just waiting to happen.
---
---
❊|Habits|❊
|| Can't really stay still for too long.
|| Toying with her buttons.
|| Usually tapping her foot in various situations
❊|Hobbies|❊
|| Martial Arts, she's learned four. (Kung Fu, Ju Jitsu, Muay Thai, and Tai Chi)
|| Collecting Buttons
|| Building and fixing computers
|| Computer Animation and Graphics
❊|Likes|❊
|| Loves Hugs
|| Sparring in her Martial Arts
|| Things dealing with computers
|| The colour green
|| Talking people
❊|Dislikes|❊
|| Mathematics
|| Being alone
|| When someone picks on the weak
|| Those whom are closed minded
|| Getting hurt, or others getting hurt
❊|Strengths|❊
|| Protectiveness // Rein'la is used to being another's shield and is very good at it.
|| Computers // Despite how most think she's more sports-y, Rein'la enjoys working with computers.
|| Impromptu thinking // When it comes to thinking on her feet, Rien'la has a special talent at it
|| Most Martial Arts // Practice makes perfect.
❊|Weaknesses|❊
|| Cannot be alone for too long // As stated: She can't be alone for too long.
|| Hard headed and stubborn // Double-edged blade here, that doesn't help in some cases.
|| Anything to do with music // Rein'la isn't at all good with music, and her trying to play it isn't going to work.
|| Her left Knee // Old childhood injury that has never healed, and probably won't heal.
---
---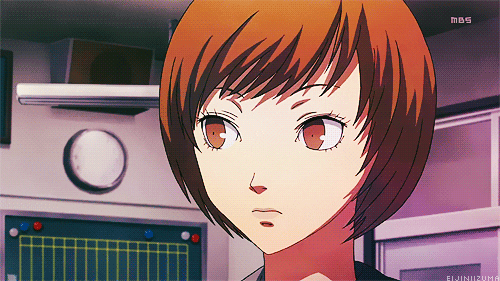 ❊|History|❊
(This is subject to change, since I haven't fully compiled yet)
Rein'la was born to a small family, and by small, I mean just a mother and her. Her father, abandoned her the day she was born, leaving her single mother, whom was a teacher, alone to raise her newborn baby. As she was still an infant, Rein'la possessed a plethora of toys and game-like things. Even as a young baby, which may have seemed normal at the time, she was very active with everything, and even learned how to walk at a mere 8 months, and was fully walking two months later. Though our story doesn't just end there.

Skipping a few uneventful years to when she is about four, her mother, whom was a teacher had a transfer in jobs, and a big transfer at that, instead of teaching outside of Montreal, Canada, her mother had been moved to Germany. This was a big move for little Rein'la, for it meant just completely leaving her friends behind to join this new school, in a new country, and now, learning a new language. Rein'la actually did do well with the learning the language, it was almost like she had learned it before, which spooked her mother and the person whom was asked to tutor Rein'la. Though not everything else was good, while in her new school, a few of the children had been teasing her for not being fully German, and soon something horrible happened.

While classes were wrapping up, a few of the kids, three to be exact, had locked Rein'la in the classroom's storage closet, alone. They had left to go home and play whatever they were going to play, leaving Rein'la in a completely trapped position on her own without any true hope for escape. And a few hours later, she could hear her mother, whom had come looking for her daughter since she hadn't come home yet. Rein'la was kicking and screaming on and through the door trying to get her mother's attention, not knowing she was in other rooms, and most likely couldn't hear her. Though someone else did, a janitor at the school had been cleaning the room, and noticed the kicking and screaming, and got the door open, Rein'la was free again, though traumatized because of that incident.

Skipping a few more years, Rein'la was about ten, and she had a small group off friends whom she played with and all of them had fun, along with her going into martial arts with a friend, the two of them had trained together and often would spar together. Though one day, while they were playing around in the school yard, Rein'la had noticed yet another bully. Remembering her torment which she faced alone, she b-lined it to the aid of the kid being teased, needless to say, the mean one had buggered off, knowing how Rein'la had friends. And soon Rein'la had been called "Bear" for protecting plenty of people like a momma bear and her cubs. Though the good times had to come to an end.

After more uneventful years, Rein'la had been trying to get into school in Japan, and finally, after many attempts, failures, and what have you, she finally got enrolled. And that summer she had gotten her way over to Japan on her own. Though something had come up as she was walking around, her knee gave out and wasn't exactly working how it should. Upon a further analysis a doctor had noticed her knee was almost completely destroyed, which Rein'la had finally recalled how it could have gotten to that state, starting with the closet she was locked in; while she was flailing against the door, she might have damaged her knee there. Then there was her sparring, needless to say, with the types of Martial arts she had learned, it wouldn't be too shocking to have some sort of damage from her training and sparring. Though none the less she knew her knee was messed up, though it wasn't in horrible shape, it still could do what it needed to, just it was a little more fragile.

Though soon her school year started, and Rein'la's adventure thus begins.


---
---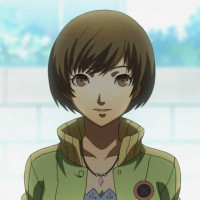 ❊|Face Claim|❊
Chie Satonaka

❊|Hex Codes|❊
Dialogue Color ||

Dialogue Color


Thought Color ||

Thought Color