______________________________________________________________________________________________________________________________________________
✫
__
__
✫
◥
◤
⌠ You're scared because you can't control me. You can't, and you never will. But that doesn't mean I'm your enemy. ⌡
|| Twenty One Pilots ;
Holding On To You
||
【ɗιαƖσgυє cσƖσя:
#1c8559
▮ тнσυgнт cσƖσя
#41c96e
】
FC: Shemar Moore
◢
◣
---
---
┎
.
.
.
⌠
FULL NAME
⌡
Christopher McCain
⌠
NICKNAME
⌡
Chris
- Not really a nickname as he goes by this more than Christopher, but it's something.
⌠
AGE
⌡
32
⌠
SEXUALITY
⌡
Bisexual heteromantic
⌠
HOMETOWN
⌡
Orlando, Florida
⌠
BLOOD TYPE
⌡
Half Blood
⌠
WAY TO WALDRIA
⌡
Chris has a silver chain that was crafted by one of the best smiths in Waldria. If he wears it, which he usually does, he is able to think of where he wants to go and will warp there.
┘
---
---
◥
◤
⌠
GENERAL
X
APPEARANCE
⌡
Chris is pretty average by all means. He stands roughly around six feet and is about 200 pounds. He has a well built body and is known to work out constantly. He wears his feelings on his face and it's easy to see through him lying. He's always seen with some sort of scruffy facial hair but it's usually neatly trimmed and kept under order.
Chris is usually seen wearing t-shirts and jeans, comfort is more important to him than style. Though when in Waldria he tends to dress similar to them, as to not draw too much attention to himself. Aside from his silver chain, Chris wears his dogtags from when he was in the military. While he seems normal in all accounts, Christopher is actually missing a leg and wears a prosthetic. A bit self conscious of this, he doesn't wear anything that could show it.
⌠
MYTH
⌡
Krakens •
Krakens are large, squidlike monsters that reside in the depths of the ocean. Usually forty to fifty feet in length, it's usual prey is whales or great white sharks. Many people believe Krakens attack ships and men without reason other than malice, but that is far from true. The majority of the time a Kraken attacks, it is usually a breeding male or a mother. Unlike typical squids, they have one offspring a year and they tend to stay with the mother for about nine months. Coloration of Krakens vary but usually they are a deep blue or gray, blending with the dark water of the ocean's depths. Solitary creatures, they are very aggressive towards other Krakens unless breeding season. Normally underwater, they only surface if they find a disturbance in their territory.
◢
◣
---
---
✱
✱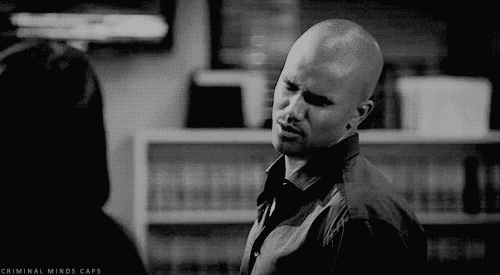 ┎






C

hris is a very extroverted person. He loves a good laugh and would much rather banter with friends than fight with enemies. Though a bit unpredictable, Christopher is a very kind person and is forgiving to a fault. He loves to be around friends and is very humorous but never depreciating in his jokes. Supportive of others, he's very reliable and patient and will lend an ear when another needs it.

It's difficult to anger Chris, unless he finds it morally wrong, he tends to shrug it off. Despite being physically strong and trained in combat due to his military days, Chris would rather avoid conflict at all cost and usually will try to find a way to talk it out. While he can be read like a book, Chris doesn't like speaking about his emotions and tends to keep it to himself. Chris is quick to defend the little guys and can be somewhat like a modern Robin Hood, though with less stealing. As an underdog himself, he will always help another.

Rather stubborn, it's hard to change his opinion of things, and he will stand by his ideals til the death of him. While a bit boastful, he is never arrogant and normally let's others have the spotlight.


┘



---
---

This is where you state your likes and why you like them. You can do it as if you're writing the things your character likes and then bold them or.

You ; can list them and have your character speak why they like it.


---
▶▶ Eνєяутнιηg уσυ ωαηт, вυт αт α ρяιcє ◀◀
---


This is where you state your dislikes and why you hate them. You can do it as if you're writing the things your character dislikes and then bold them or.

You ; can list them and have your character speak why they dislike it.


---
---
◥
◤
⌠
QUIRKS & HABITS
⌡
Answer Here
⌠
STRENGTHS
⌡
Strength
Explanation
Strength
Explanation
⌠
WEAKNESS
⌡
weakness
Explanation
weakness
Explanation
⌠
FEARS
⌡
Answer Here
◢
◣
---
---

Christopher's life is pretty average. He was born the first son out of four. He was the typical jock of highschool and upon turning eighteen he joined the military. While constantly being shipped back and forth from his base and hometown, he met Jacqueline, a girl who was studying at the college near his military base. They pretty much hit it off and were in a long relationship of two years. When he was shipped overseas, he got a letter that the girl was cheating on him, which pretty much devastated the young Marine.

While fighting for his country, he lost his leg due to a bad cut that became infected. He had his leg amputated and was sent back home, awarded for his valor and service, but unable to fight anymore. Around that time, his father told him about Waldria, having kept it a secret and took him there. They were sailing when a kraken came up to the boat with it's offspring and actually grabbed Chris, taking him off the boat but not harming him.

---
---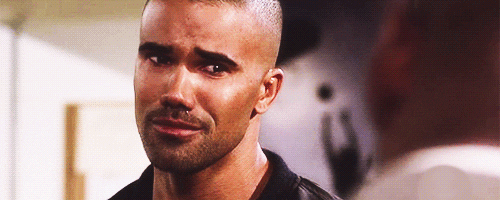 ✄ ▬▬▬▬▬▬▬▬▬▬▬▬▬▬▬▬▬▬▬▬
FAMILY
NAME // RELATIONSHIP
NAME// RELATIONSHIP
NAME // RELATIONSHIP
⋯ ⋯ ⋯
OTHERS
NAME// RELATIONSHIP
=> This is not with other characters in the RP, but people who weren't your family that your character knew or had relations with.<=
---
---
❖ C R E A T O R ❖
Verix
Modified by Fetch
Permission to use requested and granted