---
---
"We all have our Secrets"
X
Name:
Isabella Sophia Gray
Nicknames:
Bella//Izzy//Sophie//Bee
Age:
22// TwentyTwo
Gender:
Female
Sexuality:
Bisexual
Ethnicity:
White American
---
---
"I am who I am. Take it or leave it."
Appearance:
Isabella has porcelain skin, bright ocean blue/green eyes and long, healthy, elaborately styled auburn red hair. She has a long face with friendly eyes, a small nose, defined cheek bones,and full pink lips. She has a small birthmark on her right shoulder blade.A very noticeable feature is her white, sparkly teeth. She is 5'3" and has a small muscular build.Her hair falls in natural curls down her back. She rarely every straightens it and makes sure it is always perfectly styled. She has always cared about her appearance and what others think about her.Some say her eyes are a bright alaskan ocean blue color. But they change frequently due to the lighting surrounding her. If you look closely there are golden specks surrounded by her captivating innocent eyes.Isabella has always been on the shorter side but now she is at a healthy height of Five-foot-Three// She has a small frame but she is very toned considering she is a dancer. She weights 119 Pounds.
Secret:
Isabella was abused as a child. Her Ex boyfriend tried to kill her because he thought she was cheating on him. She has multiple scars on her body from where he tortured her by cutting her just enough so she would bleed slowly.She is immune to the bites.
---
---
"Strong is the new Pretty"
X
Personality:
Isabella has always had the urge to be nice to every and anyone.Yeah, she gets sick of it pretty quickly, but she tends to keep her true emotions hidden away, and isn't the easiest book to read.
Always true to her word, if she breaks a promise, she will go to great lengths to fix her mistake, making her seem gullible.
Although appearing as the beautiful gullible girl, she is quite smart, and is simply observant.
However, she does have a dark side.
When she's angry, she's furious.
When she hates something/someone.
When upset, she lashes out, be them friend or foe, and frequently says things she cannot take back.
Isabella has an heir of confidence and authority about her. She doesn't excessively seek or strive for attention but she is the girl that isn't afraid to speak her mind or do whatever she wants. When she has a job she gets it done, nothing can get in her way.
When you think about Isabella the words stubborn and strong willed come to mind. When Isabella makes up her mind there is nothing that can change it. She is determined to do what she wants when she wants it. She trusts her own instincts and no one else's. Isabella is a very compassionate person. She takes others feelings to heart and adjusts her actions and personality accordingly.
Talents:
⋆Dancing, From the young age of three Isabella has been dancing.
⋆Makeup, Isabella currently works in a high end makeup company producing her own makeup line.
Weaknesses:
↡Accident prone, Isabella is constantly tripping, falling and or hurting herself on accident.
↡ Temperamental, Once this fiery red head gets heated there is no stopping her.
↡ Stubborn, Isabella is very difficult to deal with.
↡ Blunt, She is to the point and doesn't sugar coat anything.
Fears:
She is a noticeably jumpy person. She's easily startled and can't stand when people sneak up, surprise or prank her.
▸ Arachnophobia, freezing up just when she sees a spider or anything bearing a close resemblance to one
▸ Achluophobia, fear of darkness, she always has a light on.
▸ Amaxophobia,fear of riding in a car, Isabella got into a horrific car accident from her Ex boyfriend when he was drunk driving.
▸ Thanatophobia or Thantophobia,fear of death or dying.
---
---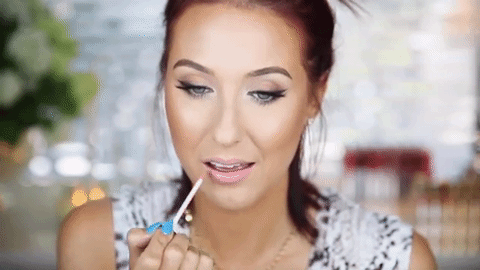 "You and I will always have unfinished business. "
History:
Isabella was born and raised in rainy Seattle, Washington. Her parents, Lucas and Elizabeth had her brother Chris at a young age. Since her parents were so young when they had her brother they didn't have the money or support to raise him appropriately. Isabella on the other had was very fortunate by the time she was born. Her parents adored her more then ever because not only did they have support and financial assistance, they also always wanted a little girl.
Chris always tormented his little sister because of the huge age difference. Having a brother who is 8 years older then you is very challenging. Chris tormented Isabella since the age of 6. When their parents would go on their "Date Night" which was every Friday evening Chris would have to watch Bella. Instead of watching his little sister he would put the dogs bed in the grocery closet and put her in there. Isabella would be left in the cold dark room for hours until her parents would get home. Isabella's parents never knew what her older brother would do to her.
Isabellas love for dancing and music occurred at the young age of three. Her mother was a beautiful ballet dance and she wanted Bella to follow in her footsteps.
One rainy day in December Isabella was in the car with her father on their way to dance class. Isabella had a cold and her mother told her not to come to class today. Isabella insisted and convinced her dad to drive her. At the time Isabella was thirteen. While on their way to the studio it started to pour. Isabella always found comfort in the rain. As she was looking out the window she started singing along to the radio her father looked over at her and turned the music up trying to cheer her up. As they started to sing louder her father looked over to her again, right at the moment a truck came barreling down the road. The driver (who was driving on two hours of sleep) started to swerve on the ice road and struck the car on her fathers side. He died on impact. Isabella had a couple of scratches and bruises but she was okay. Since the accident her mother and brother blamed her for what occurred and the death of her father.
Isabellas mother Elizabeth was very abusive after her husband passed. She drank heavily and fell into a deep enraged depression. She would bully Isabella and belittle her until she turned 16. At the age of 16 Isabella met a man named Stephan. He was perfect in her eyes and she was "In love". As the yearss went by Isabella noticed how possessive and aggressive Stephan was getting with her. Isabella came home one day receiving an alerting message form him saying it was very important. Isabella rushed home from work and saw Stephan sitting on his bed with a kitchen knife in his hand. The details of the torture have become cloudy in her mind. Her brain trying to shield her from her horrific past. She has been on her own ever since.
---
---
"We look up at the same starts, and see such different things."
{
Closer
|The Chainsmokers ft. Halsey
}
X
Other:
N/A
Face Claim:
Jaclyn Hill
Hexcode:
#a71bf6