---
---
---
---
L
i
v
e
y
o
u
l
i
f
e
t
h
e
f
u
l
l
e
s
t
,
e
v
e
r
y
d
a
y
c
o
u
l
d
b
e
y
o
u
r
l
a
s
t
~
X
N
a
m
e
:
T
o
m
m
e
s
H
a
r
r
y
A
d
e
r
g
i
N
i
c
k
n
a
m
e
:
T
o
m
m
y
A
g
e
:
2
5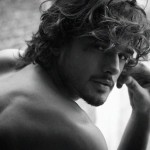 G
e
n
d
e
r
:
M
a
l
e
S
e
x
u
a
l
i
t
y
:
S
t
r
a
i
g
h
t
E
t
h
n
i
c
i
t
y
:
B
r
a
z
i
l
---
---
I
k
n
o
w
y
o
u
w
a
n
t
a
b
i
t
e
o
f
i
t
.
A
t
l
e
a
s
t
6
f
e
a
t
t
a
l
l
w
i
t
h
s
o
m
e
g
r
e
a
t
a
b
b
s
.
A
o
n
e
-
d
a
y
b
e
a
r
d
a
n
d
f
u
z
z
y
h
a
i
r
w
i
t
h
b
r
o
w
n
e
y
e
s
.
Talents
Because of his looks, he went into modelling and stripping when he was in collage. He knows the trick to seduce any woman with his looks. He's also great at math and history.
---
---
[img]500px%20gif[/img]

[color=#color]"Quote here"[/color]





Personality


Very closed about feelings but always wants to do his best for everyone.
He's quite the playboy but never gets attached.
He hates wasting time, which is why he hates everyone who is lazy.
He has a very hard shell but is soft inside.


Weaknesses


He cares a lot about his family and friends, he'd do anything to stop them from getting hurt.
He also loves sex and has a weak for the beauty of women.


Fears




Most of all he fears he'll die before making everything right.


[/center]

---
---
[img]small%20gif[/img]
[img]small%20gif[/img]
[img]small%20gif[/img]
[img]small%20gif[/img]
Tommens life was going great when he was younger, he had potential for football, had the looks and all the girls fell for him. At least that was until he got the news... After collapsing in the shower, he was brought to the hospital. There they diagnosed him with an disease of which he could not be cured. Knowing that it could be over any moment, changed a lot for him. He gave up football and tried to study hard, so that his parents could at least be proud of him when he died. The girls on school didn't pay attention to him anymore, which he didn't mind that much since he already had a crush on Dettie. Somehow she was different, everyone was always so busy with themselves. But she seemed to be living for someone, to protect someone. Just like he was trying to be a good son to his parents.
Everyone seemed a bit scared around him, afraid they'd see him die. How everyone knew? It was a small city, an ambulance is easily spotted and sneaking around got some information about his medical state. And so it became unbearable for him to walk around. Carrying the fact that you could die any moment was already hard for him to handle, but everyone knowing made it even harder. Not of course that he could drop dead any moment, but if the disease spread, it would only take a couple days for him to die. And so no one wished to be close to him, afraid that'd only get hurt when it happened. That was for all accept one boy, the new captain of the football team who always looked up to him. At first it seemed impossible to be noticed by Tommen, but because of the whole situation, he talked up to him. Tommen first ignored him, struggling with his situation and scared to hurt anyone's feelings. But started talking with him when he sticked around. Not long from there, the situation calmed down a bit and he made some real friends who liked to hang out with him. And everything seemed normal for a long time. But that was until they had to decide which collage they were going to. Tommen explained that he wanted to start over at a school where no one knew his secret, or no one but his friends that came along. They understood and everyone kept their options open.
However, someone wasn't so pleased with him wanting to leave, and he received many threats from an unknown person. Saying that his secret would be exposed anywhere he went. After many letters in the mailbox, his parents decided to call the police. They kept an I on the house and noticed a strange person putting a letter inside the mailbox. Tommen was just returning from school and saw the person as well. The police came out their car to look in the mailbox if the letter was indeed another threat while Tommen ran after the strange person whom had noticed what was happening. In a flash, Tommen saw a face just before the girl jumped over a fence. Not daring to go after her, he remained there watching her escape. Even though he had seen the face, he was not able to find her, nor could the police with his vague description. But sometimes he could find her walking around at night and he would follow her, threaten her or hurt her. Yet the letters never stopped and they started to involve hurting his friends and family if he left town. The letters were not put in the mailbox by herself anymore, she would send them with a stamp. But there was never another address on the envelope. When Tommen saw her again at night he ran after her and followed her in an ally. This time he could grab her before she got away. But all she did was smile and say that she loved him and didn't want him to go. Tommen called her crazy but she only referred to her deeds as acts of love. She said that she would hurt anyone who would try to pull them apart. Tommen hit her in the stomach, telling her to come to her senses. She only smiled and asked him to give her more love. Crazed by fear and her madness, he hit her again and again until she fell on the floor. He then took a step back and ran away.
The next day a classmate was absent, she was apparently sick. For some reason it was the topic of the day, since she had never been sick. Some girls giggled and said it's because she was in love with Tommen, and always stared at him. Which he found weird, maybe because girls used to look at him all the time, that he hadn't noticed someone did that again. But he had no idea who the girl was. Until she came back next day, and he was confronted with the truth, that his stalker was his classmate all along.
The letters stopped, and the two never spoke again. Tommen didn't want to confess for his crime so he kept quiet about everything. He started to get ready to leave town and wished his friends farewell when suddenly a new letter arrived saying: STAY OR DIE.
His parents then forbid him to leave town until the case was closed. But it wouldn't close until he got clean. So he left in the middle of the night trying to escape and ran through the woods. He then heard her voice and her laugh while he ran with his heavy case. He wasn't sure if he was fast enough to escape from her, but fear made him a lot faster than normal. What was supposed to be a walk of remembering the past, became a nightmare. Normally he would have to walk for a couple hours to get to the bus stop. But now he ran for it, wanting to be there as fast as possible, hoping to get shelter there. However, the voice became more distant and distant as he walked into the woods. He slowed down to catch a breath and listened carefully. Then he saw movement far away from him, and the girl walking in the wrong direction. If she continued that way, she would get lost for sure, not including the bears she could meet before she gets lost. But Tommen turned around and walked to the bus stop. If she died there, he would never have to confess, and he could start a new life in a new city. All of this would be a bad memory.

Tommen has a disease, and if it spreads, he we only have a few days to live. This is something everyone knows. He wanted to leave town and start over where no one knew about this. However he had a stalker who didn't want him to leave. She threatened him to stay, when he found her he beat her up badly, only to figure out later she was a classmate of him. He kept quiet because he didn't want to confess his crime. When she threatened him again, he left in the middle of the night but she found him anyway. However she got lost in the woods and he left her there to die while he left for collage.
---
---
[img]500%20px%20gif[/img]
[color=#color]"Quote here"[/color]
{
[url=song url]Song[/url] | Artist
}