{

Evanescence||The Last Song I'm Wasting On You

}

{

Lorde||Yellow Flicker Beat

}

{

Deliver Me||Sarah Brightman

}
|Full Name|
Sérëdhiel (Sare-ay-thee-ell)
Witch of The Misty Mountains
|Nicknames|
Witch
Sare
Daughter of the Mountains
Princess of The Misty Mountains
|Sexuality|
Heterosexual
|Race|
Mountain Elf
|Realm|
Misty Mountains
|Quirks|
-Observes more then she talks-
-Always looks someone in the eye when speaking to them-
-Is always on her gaurd-
|Strengths & Skills|
-Blending in||Hiding
-Visions of what is to come
-Animal Whisperer
|Weakness|
-Depending on the size of a vision it can weaken her pretty badly and even cause her to pass out.
-If an animal she's is strongly connected to dies, a part of her dies with it.
-She's been hiding for so many years, her social skills are terrible.
|Fears|
Dying
Being Alone Forever
The New Evil that threatens Middle Earth
|Secrets|
--Thranduil was supposed to look after her, instead he sent her away and threatened that if she ever returned to Mirkwood he'd kill her.--
--She's always been in love with Legolas and that will probably never change--
--She's seen what Legolas's future is to become if he continues on with his hunger for power. He'll get what his heart desires at the price of his sister's life.--
|Likes|
♥Her horse, Equinox
♥Animals
♥Ravens
♥The Misty Mounties
♥Snow
♥Cold Weather
♥Her hair
♥Wine
|Dislikes|
✴The Elves
✴Heat
✴Her Visions (Sometimes)
✴Dwarves
✴Being called a Witch
✴Being alone all the time
✴When Animals Die
✴Thinking about her past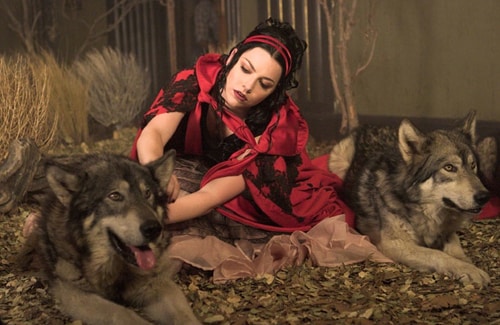 |Saddest Memory|
When everyone she trust turned their backs on her after she'd already lost her entire race. Thranduil was supposed to take her in and she trusted him, in return all she got was a broken heart.
|Happiest Memory|
All of her memories with Legolas are still as fresh as the freshly fallen snow outside her cottage. To pick one would be near impossible.
|Personality|
Sera is a fighter, she always has been and she always will be. She doesn't trust anyone, she learned that trusting got her nowhere fast. Sh's very bitter and cold about her past, however despite that she carries herself like royalty would. Of course why wouldn't she, she was the Princess of the Misty Mountains a very long time ago. She's hidden away since before she was considered and adult. During the Fellowship of the Ring she was well aware of everything that was to come, thanks to her visions. Most people aren't aware off her existence, she's become a bedtime story that Man and Elf alike tell their children to scare them and so she's become that dark entity that they have made her. She's powerful, no doubt about that. She cares for the dark animals of Middle Earth the ones that Man fear and the ones the Man believe bring bad luck. The few that no she exists refer to her as The Seer, many times Gandalf found himself upon her door. However he kept her secret to keep her hidden. Sera is broken due to being so badly betrayed by her father's best friend and being ripped away from Legolas whom she dearly loved and still does.