Alyssa Mary-Beth Mason
"Never trust someone who will comfort you and then lie to your face."
---
---
---
---
Alyssa Mary-Beth Mason
"Mary-Beth is an old ladies name,
Why did you let mum even think of it?"
Lis
"It's not really a request, call me Lis"
20
"Do you really need to see my ID?"
Hetrosexual
"I like the men, if only there were some here worth talking about."
Looking
"I won't tell if you won't"
She is still a virgin.
Her mum left her and her dad after being caught cheating with the Walton's father.
"Boy have they tried, and boy the excuses I have come up with.
I just wasn't ready, thank you very much."
#bf00ff
"Somethings have to be just so"
Nina Dobrev
"Nothing special, I don't have to be."
---
|| Height + Weight ||


5 Ft 3", 50 Kg


"All good things come in small packages"





|| Hair ||


Brunette


"All natural. However, I hear Ariel's hair comes out of a bottle."





|| Eyes ||


Brown


"Like mud. Ergh, I really hate mud."





|| Tattoos/Piercings/Distinct Features ||


A small tattoo of chain around her ankle with a lock.


"It's like we're all trapped in this tiny area of nowhere."





|| Clothings ||


Alyssa likes to keep her clothing simple. She plays the girl next door type well when it comes to attire. Converse and ripped jeans, you know the drill. However everything fits in a flattering manner. Unless she's having a bad day, then out comes the oversized knit jumpers. She is almost always seen with a pair of sunglasses whether they are on, or slipped up on her head.
However, she'll also be happy to dress up. Keeping it classy still she favours the Little Black Dress approach.


"What can I say, we all look good in black."
---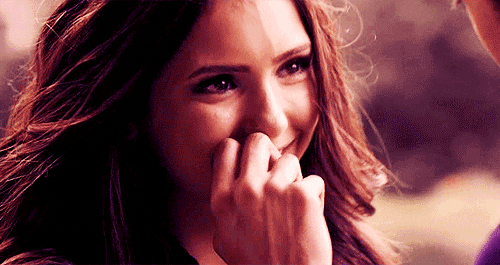 || Personality ||

Cheeky || Sly || Fierce || Two- Faced || Reserved
Alyssa is cunning and sly. She likes the upper hand and to know all that happens, so she can later tell others and watch as their lives unravel. She is fierce and in some aspects fearless, but can be all talk and no bite especially when it comes to relationships and sex. However, no one as noticed as of yet because she just pretends she is too good to sleep with them and claims she lost her virginity to an older college guy when she was younger and out of town. Being two faced she can also be very hot or cold with people.
Although she is two faced and manipulative she is very reserved and protective about herself and who she is. She has a survivor instinct that kicked in during high school that it was to kill or be kill, metaphorically. There is a deeper level to herself that she has locked up even from herself to prevent emotional fallout.
Lately she has been withdrawn and rather teary. She dropped off the social radar and entered a kind of depressed state when her mum left. Ignoring her friends as much as possible and only making enough effort to make friends. She's however getting back into the swing of things, and ready to start living her life again.
|| Likes ||


✔ Parties
✔ Gossip
✔ Alcohol
✔ Sneaking Out Late
✔ Sun
✔ Trees
✔ Cats
|| Dislikes ||


✘ Cheaters
✘ Rude people
✘ Tidying
✘ Insects
✘ People lying to her
✘ Pop Music
✘ Crime
---
|| Family Members ||
David || Male || 51 || Father ||
Appearance
Lorna || Female || 48 || Mother ||
Appearance
"My mum took a job in London, now my father wakes up and pours whisky on his cereal. You know the drill."
---
|| Brief History ||
Alyssa has lived here all her life. She is an only child,ents who were successful in their jobs always believed she shouldn't be spoilt, in fear that she would come out bratty. However, once she started high school she started spreading playing the political fields of popularity and friendships.
Less than a year ago though her mum left them, claiming to have been given a job opportunity in London in order to cover up the truth. The truth being that she was caught cheating with Mr. Walton by David and she was kicked out. Since then Alyssa has become more spiteful and cold when it comes to the Walton family but maintains a good relationship with them.
"I've watched people come and go. I'm always here though. I'll never change."
---
---
---
---