Ariel Walton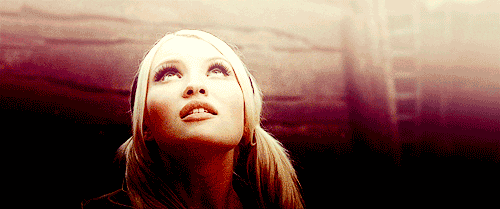 "Reality Is A Prison"
---
---
---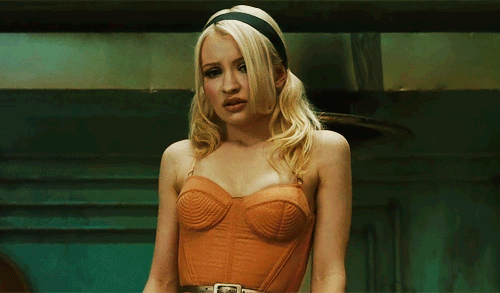 Pitty Party
||
Girls Like Girls
||
No Place Like Home
||
Ghost
---
Ariel Walton
"Don't wear it out."
Ary, Honeybee
"I'm sweet like honey but I sting like a bee."
Bisexual
"I like to have all my options open."
None
"The spotlight is my only love!"
She is addicted to Coke
"I don't like to talk about this."
#A901DB
"My favorite color."
Emily Browning
"People say I should model."
---
|| Height + Weight ||


5'6", 115lbs


"Average I guess."





|| Hair ||


Platinum blonde


"You don't think its natural? Who are you again?"





|| Eyes ||


Dark brown


"I like my eyes."





|| Tattoos/Piercings/Distinct Features ||


None


"I don't like needles and scars are gross!"





|| Clothings ||


Ariel wears a lot of pink and black.
Heels are her favorite type of shoe, and all her cloths are fitted just right.
She has no problem showing off a little skin.


"I like staying up with the fashion trends."
---
|| Personality ||

Shallow || Confident || Wild || Secretive || Untrusting
Ariel is very full of herself, it is very odd to see her doing something that doesn't benefit her in the end. It is probably not a good idea to tell her something you want kept a secret. On the other hand she doesn't like people knowing her secrets so she is very good at keeping things locked up tight. She is a party girl, having just turned 21 she thinks that she can party all she wants and not have to pay for it. She is very pretty and she knows it, using her looks to get her way.
Even she may look it Ariel is not easy, she actually is very smart but doesn't like to advertise it. She is a bit of a hypocrite, running around using people and collecting dirt on everyone around her and then closing herself off whenever anyone tries to get close to her.
|| Likes ||


✔ Drinking
✔ Smoking
✔ Dancing
✔ Cloths
✔ Cats
✔ Cotton Candy
✔ Being One Step Ahead Of Everyone
|| Dislikes ||


✘ Dogs
✘ Violence
✘ When People Know Her Secrets
✘ Cake
✘ Candid Pictures
✘ Being Told What To Do
✘ Being Alone
---
|| Family Members ||
Name: Mr. Walton || Gender: Male || Age: ___ ||
Father
Name: Mrs. Walton || Gender: Female || Age: ___ ||
Mother
Name: ___ Walton || Gender: Female || 21 ||
Twin Sister
Name: Riley Walton || Gender: Male || Age: 22 ||
Brother
Name: Jack Smith || Gender: Male ||Age: 23 ||
Half Brother
"Family is forever, but so are secrets."
---
|| Brief History ||
As a child Ariel loved playing hide and seek with her siblings and saw many things that her parents thought she didn't. The first time Ariel caught her dad with someone other then her mother was when she learned that if someone wants you to keep something a secret they will do whatever you want. After learning how to manipulate people with their secrets she found herself know a lot of things she didn't want to, she began to have night terrors and started seeing a personal therapist. She hid her problems from everyone around her and started not trusting anyone, soon after this she fired her therapist because she didn't trust her. Ariel started doing drugs at 17 and it was all down hill from there.
Ariel thought for the longest time that everything would always go her way but got an abrupt awakening when she was in a bad car wreck when she was 18. Some people were really hurt, and she had been drinking. Her parents paid off anyone who came asking questions but she did have to do community service. She hated it! Now she is very careful not to get into any trouble but she also still loves to party.
"For all you know I'm perfect."
---
"Round and around like a horse on a carousel, I go!"
---
---
---
| AS PART OF |
Behind Closed Doors
| PROTRAYED BY |
TheGypsyGueen_13