---
---
Nestled half an hour outside of Pittsburgh is the once-sleepy town of Bellingstone, Pennsylvania. Its small-town aura, mixed with its proximity to the city, makes it a charming, suburban paradise. Time has caught up with the town, adding a new hustle-and-bustle to everyday life, but it has retained a peaceful air about it - one that the residents have spent decades trying to cultivate.

You see, Bellingstone was product of an unlikely friendship in the early 1800s - Felix Wolff and Ivan Moreau. The two immigrants struck up a close friendship in New York over their shared characteristics in a country that was no more welcoming to their kind than their previous homes. Felix came from a long line of German werewolves, whereas Ivan had lived for centuries as a vampire. Looking to found a community for their kinds to be safe from the threat of humans, they ventured West and bought up land in the mountains.

With the assistance of werewolves and vampires alike, the town seemed to appear almost overnight. By winter 1818, Bellingstone had become a fully-functioning town that was, more or less, completely concealed from the rest of the world. By word of mouth alone, supernatural beings heard of the community and ventured out to find it, allowing the town to flourish. By the time the Civil War had come and gone, a few hundred residents populated Bellingstone. All was peaceful until after World War II.

The Interstate Highway System was developed for the purpose of making life easier for those living in Pennsylvania, but for the residents of Bellingstone, it added a new concern - hiding from the humans who passed through the town for a quick bite or a refuel. Eventually, though, the same people returned until a small human population found root in Bellingstone. The town completely changed, having become a must-see tourist stop, and it just about lost its small town vibe as the population of humans within the town grew to equal and then overwhelm the population of supernaturals.

And so, our story begins in the year of 2017 on a quiet, Saturday morning in late spring. A warm day, a day for book club gossip among the vampires, afternoon dips in the lake for the mermaids, and whatever it is humans do on such a day. The charming facade of the town may fool some, but there has been tension brewing for decades now. The sudden death of the previous mayor has unnerved most, and the upcoming election, and its surprise candidate, has many alarmed.
---
---
those wolves that live within the Bellingstone Pack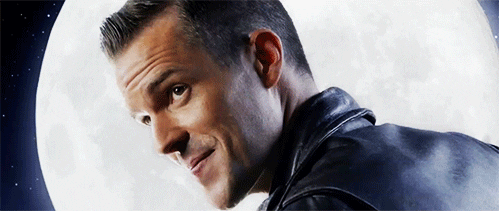 Axel Wolff || 31 || Alpha Male || Self-Employed, Owns Felix's Diner || FC: Brandon Flowers ||

TAKEN: Scarlet Loup





Sydney Green || 29 || Alpha Female || Waitress at Felix's Diner || FC: Blake Lively ||

TAKEN: Sunshine and Whiskey





Junsoo Moon || 26 || Beta Male || Bartender; Dance Instructor || FC: Byun Baekhyun ||

TAKEN: SleepingInTheGardens





Payton Wright || 26 || Beta Female || Electrician || FC: Gabriella Wilde ||

TAKEN: maloneyc16





Ellis Bleddyn || 32 || Author ||FC: Andrew Lee Potts ||

TAKEN: usernamesareadrag




Name || Age || Occupation ||Face Claim ||

OPEN




Name || Age || Occupation ||Face Claim ||

OPEN




---
---
a not-so-affectionate nickname for the vampire population of Bellingstone

Ivan Moreau || 277 || Librarian || FC: Nikolaj Coster-Waldau ||

TAKEN: Scarlet Loup





Benjamin Young || 117 || Doctor || FC: Matt Bomer ||

TAKEN: maloneyc16





Ophelia Hawthorne || 267 || Music Teacher || FC: Lana Del Rey ||

TAKEN: BleedingLover





Name || Age || Occupation || FC: Alicia Vikander ||

RESERVED: ItsViolet





Ember Payne || 122 || Homeschooled; Crafting || FC: Elle Fanning ||

TAKEN: BurningBridges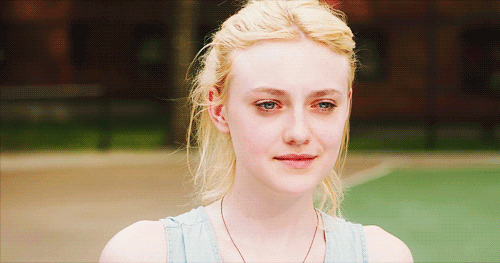 Lucy Payne || 128 || Secretary at Payne Auto Body Shop || FC: Dakota Fanning ||

TAKEN: Lilac





Theodore Payne || 137 || Mechanic || FC: Christopher Mason ||

TAKEN: BurningBridges



---
---
those who can not be categorized including humans, minor populations, and actual lone wolves

Albrecht Wolff || 35 || Ex-Alpha Male, Werewolf || Lawyer, Mayoral Candidate || FC: Lee Pace ||

TAKEN: Scarlet Loup





Adelaide Renuex || 36 || Witch || Sheriff of Bellingstone || FC: Angelina Jolie ||

TAKEN: la.lune





Oscar Stein || 37 || Warlock || Co-owns "Escape"; Mayoral Candidate || FC: Michael Fassbender ||

TAKEN: Sunshine and Whiskey





Valerie Alastair || 140 || Faerie || Journalist || FC: Margot Robbie ||

TAKEN: nations





Syth Flicker || 24 || Witch || Librarian || FC: Adelaide Kane ||

TAKEN: JackiiLogi





Poppy Clarke || 26 || Human || Art Conservator || FC: Poppy Chanelle ||

TAKEN: Girl2Fine2





Andre Clarke || 30 || Human || Co-owns and bartends "Escape" || FC: Don Benjamin ||

TAKEN: Girl2Fine2
1. Please respect the feelings and thoughts of all roleplayers in this thread. We are all here for the same reasons and we all deserve to be treated in a kind, courteous manner. Any fights outside of the roleplay must be taken outside of the roleplay. Please do not rope any third-parties into arguments. OOC is for courteous conversation and suggestion, not bullying nor fighting.

2. Godmodding, bunnying, and metagaming are strictly prohibited. Godmodding is defined as cheating the system so your character is virtually invincible. This is similar to the term "mary-sue" or "gary-sue" in a way. Godmodding usually involves a character leaving a battle unscathed. This also includes unapproved hits and/or kills. Bunnying is the use of another character, who is neither your own nor an NPC, without the permission of the character's owner. When your character is attacking, assume each hit misses. When your character is defending, make sure to allow a believable amount of punches/kicks/etc. to hit your character. The term metagaming refers to accidentally or purposely using outside knowledge that affects the roleplay. For example, if your character knows of a sneak-attack, yet wasn't present at the discussion of it, then it is improbable and considered metagaming.

3. Keep your characters consistent with their personality! Make sure their decisions reflect the way they would actually think or act and not how you personally would think or act.

4. Try to keep the gender ratio equal. Also, try to make characters of various backgrounds and age groups. Diversity is essential to keeping a roleplay exciting. I'd love to see old and young characters!

5. Please, please do not post one-liners in the roleplay. Each post should be a paragraph at minimum. I'd love a minimum of 300 words, but that doesn't always work in dialogue situations, I know. Just try to elaborate as much as possible. Use imagery and describe your characters thoughts, feelings, etc. Flesh them out!

6. Use proper grammar and spelling, please!

7. I understand that life becomes hectic and we become busy but please try to post as often as possible and please do not leave anyone hanging in a roleplay. It isn't fun waiting around days for a response, and it isn't fair to everyone else. Please post in the OOC or private message me if any conflicts come up that will last over forty-eight hours -- or twenty-four hours if it is your turn to post.

8. You must provide the species of your character in the reservation. It is preferred that you choose your faceclaim in your reservation message as well. Reservations will last for forty-eight hours unless you contact me. If no one else has placed a claim on your character, you are welcome to continuing working on them, but I ask that if you have failed to meet the deadline and someone has already submitted, that you step down. You may also add new members to the roleplay. I would like to fill up the roles I have already created. I ask that reservations be made in the OOC, please. You will also find the character skeleton there. Please note, there are other species available, and you can request for new species to be added!
Taking place in...
Arcs are bundles of posts that you can organize on your own. They're useful for telling a story that might span long periods of time or space.
There are no arcs in this roleplay.
There are no quests in this roleplay.
Here's the current leaderboard.
There are no groups in this roleplay!
Welcome home, Promethean. Here, you can manage your universe.
Arcs are bundles of posts from any location, allowing you to easily capture sub-plots which might be spread out across multiple locations.
You can create Quests with various rewards, encouraging your players to engage with specific plot lines.
Settings are the backdrop for the characters in your universe, giving meaning and context to their existence. By creating a number of well-written locations, you can organize your universe into areas and regions.
Navigation
While not required, locations can be organized onto a map. More information soon!
There are no groups in this roleplay!
By creating Collectibles, you can reward your players with unique items that accentuate their character sheets.
Once an Item has been created, it can be spawned in the IC using /spawn Item Name (case-sensitive, as usual) — this can be followed with /take Item Name to retrieve the item into the current character's inventory.
Give your Universe life by adding a Mob, which are auto-replenishing NPCs your players can interact with. Useful for some quick hack-and-slash fun!
Mobs can be automated spawns, like rats and bats, or full-on NPCs complete with conversation menus. Use them to enhance your player experience!
Current Mobs
No mobs have been created yet.
Locations where Mobs and Items might appear.
You can schedule events for your players to create notifications and schedule times for everyone to plan around.
Add and remove other people from your Universe.
The Forge
Use your INK to craft new artifacts in Bellingstone. Once created, Items cannot be changed, but they can be bought and sold in the marketplace.
Notable Items
No items have been created yet!
The Market
Buy, sell, and even craft your own items in this universe.
Market Data

Market conditions are unknown. Use caution when trading.

Quick Buy (Items Most Recently Listed for Sale)
None
Discussions
Topics

Replies
Views

Last post
Most recent OOC posts in Bellingstone
There have been no posts in the OOC topic for this roleplay!