---
---
---
---
"QUOTE"
~ By Whom?
---
---
---
---
FULL NAME
Andre Davidson Clarke
NICKNAMES
Most people just stick to calling him by his name. The most that anyone ever does, in terms of nicknames, is call him Dre. It's short and simple, and isn't "extra," like he tells his tells his sister. She ignores him and calls him big head.
DATE OF BIRTH
August 31, 1987
AGE
30
OCCUPATION
Primarily, he's the co-owner and head bartender of Bellingstone's
Escape
Bar & Grille with Oscar Stein. On the side, though, he trains citizens in private boxing lessons at the local gym and holds boxing/self-defense classes for kids as a part of an after school program.
GENDER
Male
SEXUALITY
Heteroflexible
DIALOGUE COLOR
#FFD294
---
---
---
---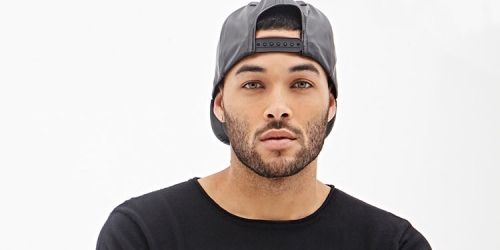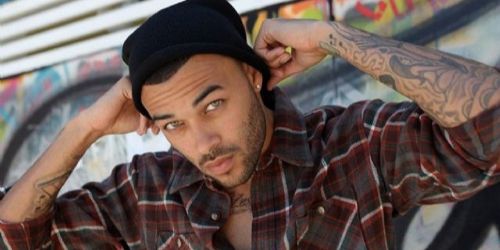 PHYSICAL DESCRIPTION
Standing at six feet and two inches and weighing at about two hundred pounds flat, Andre knows that he is a rather imposing individual and actually enjoys it. He's got those hazel eyes from his father and light complexion, though there's no denying his ethnic background. His dark, curly hair is cut short and he's been known to grow his facial hair out, but keep it tasteful. He has an impressive musculature that he hides behind dark yet fitting clothes, nothing too fashionable but definitely flattering. He has a plethora of tattoos that drove his father crazy, but he likes them and has no problem with showing them. Unless, of course, he has to show out and be "proper."
PERSONALITY
At his core, Andre is a very proud man. To some extent, he deserves to have such a feeling. Coming from a history as rich as his with successful black men at the helm of said history, he has no reason to feel anything but pride. He was always a rather intelligent, despite not exactly being a fan of the education system anywhere, and crafty young man, and he's never been the type to stray from getting what he wants. If there is something (or someone) Andre wants, he takes. He goes for his desires and fights for them with all of the zeal and vigor that makes most modern businessmen. At the same time, there's no mistaking that there is a downside to his pride, though Andre doesn't see it as such. He feels as though he's allowed to have such a high opinion of himself; he's earned it. At the end of the day, he is the type to do for himself and while he does expect things to be handed to him, he expects them in the sense that he knows he works hard, so there's no point in denying him anything. He has earned it or will earn it, and there should be no doubt in anyone's mind on how capable he is of handling every situation thrust upon him. With that being said, however, it is also this pride that is one of his greatest flaws. Because Andre thinks of himself so highly - and he's rather competitive with this mindset, as well - a lot of the times, he takes a lot of things to heart. One can never say that he's a highly emotional being, but he is a mentally volatile one once a certain button has been pushed. For instance, one of the things in this world that calls for an intense passion from him is family. No matter how many negative traits of his you can list, no one can deny how much Andre loves his family, even when he cannot stand them. He's fiercely protective of the people he holds close to his heart. With that being said, if someone were to hurt someone he loves, Andre's pride doesn't allow him to see it as just that individual family member's heartbreak or pain, but a slight against his very person. Against the entire family. As his sister would say, which he is more than willing to ignore her for, Andre makes it about him. In his mind, it is. As a person who makes sure to keep track of and care for his family every day, even when they are all upset with one another, a slight against them feels like a slight against Andre. Everyone knows he is always looking out for his sister's best interests, though his controlling sensibilities causes her to occasionally feel stifled. By hurting her, though, Andre feels as though someone is insulting his ability to care for her and anyone else he cares for, leading him to react - almost certainly - in equal measure. He sees it as his job to get back at whomever hurts those he loves, even when those people beg him not to do so, and he feels unrepentant in his actions. Family must be protected at all times and a man who cannot protect those he loves is weak. And he is not a weak man. Mortal, yes, weak - never.
With all of that in mind, however, most people see Andre as the engaging and charming young man that he portrays himself as. Though competitive and always on the move, he definitely carries himself with all of the dignity and self-respect of a man well beyond his years, and he revels the respect and admiration that that has garnered him. His imposing stature can be intimidating to some, perhaps, but he knows people. He knows how to manipulate his posture when he wants to get on someone's good side so as not to seem too intense and brooding, calculates which smiles to give and he's generally a well-liked young man. He knows who to make friends with, though his sense of superiority makes it easy for him to view others outside of his family as disposable subjects as opposed to people he can genuinely form lasting bonds with. It isn't to say that Andre doesn't have real friends, but he has a habit of discarding certain individuals once they have proven to no longer be useful to him. He's manipulative and he holds no shame in it. He's also self-serving. Again, he's always looking after his family, but in looking out for them, he's also looking out for Andre. There is no decision that he makes that won't benefit him in the long run, for Andre is too calculated and controlled for reckless behavior. Though, he is privy to it once he feels cornered or if things are out of his control. Although to most, he seems trustworthy and someone one can feel safe around because of how well he can control his emotions, Andre is still very much a cunning, callous, and deceitful young man, oftentimes willing to use that aforementioned trust against another person. He's generous; that much is certain. He genuinely tips well when out and he doesn't just throw his wealth into people's faces. At the end of the day, however, he's not above using said generosity to his advantage. If he helps you out, at some point, he's going to call on a favor and you better offer your assistance in whatever manner he deems necessary. And if not, well, it might be best to not sleep at night. Andre's not afraid to play dirty, after all.
LIKES
✔
Alcohol - Bourbon and scotch are his favorite, but Andre has always loved a good drink, even foreign beers.
✔
Motorcycles - From a young age, he liked the bikes his father had collected and it's rare that he's not riding one of them as opposed to driving.
✔
Sex - It doesn't really matter that he's developed a bit of a reputation. Sex is enjoyable, not just for the people he's involved with, but for Andre specifically. So what if his sister thinks he's hiding behind it?
✔
Family - No matter how much you wanna throttle them, you love them and you know that they love you. And, if you're lucky, not all of them are always blood.
✔
Kids - He's a sucker for big eyes and toothy smiles. There's hardly a child Dre has been around that doesn't make his heart twist and make him want to buy them candy.
DISLIKES
✖
Tea - He's never gotten into that. His sister could list her favorites and he knows how she takes them, but Andre has never really liked it.
✖
Strawberries - Sadly enough, he's allergic to them. Can't like something that makes you look worse than that chick who got inflated on Charlie and the Chocolate Factory.
✖
Losing - Andre is a strong man, crafty too. He's also smart - smart enough to recognize that you can't win at everything. It doesn't mean that he has to like not winning.
✖
Flu season - It never fails that either someone gets him sick, which he fucking hates because that means he has to build up his strength afterwards, or some idiot comes into the bar and gets everyone sick because they "didn't think it was that serious."
✖
Death - It's a universal thing and it's scary yes, but the thing Dre hates most about death is what comes after for the people alive. Sure, there's the free food from people who know you're mourning. But then it's also the small talk, the memories they want to talk about, people crowding your house and nosing about, and Dre typically wants to kill everyone during that time
FEARS
☠ Death, in general
☠ Failure
☠ Helplessly watching another loved one die
---
---
---
---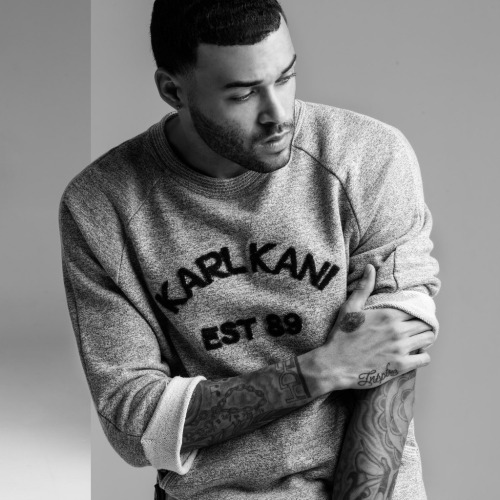 BIOGRAPHY
Although Andre had been conceived in his father, Jethro's, hometown of Kingston, Jamaica on a leisurely trip to visit distant relatives, his mother had been pretty adamant that he would be born in Bellingstone. Something about wanting to truly settle in the small town and their having a baby there just aided in that quest. Nevertheless, Bellingstone - with the brief trips to Jamaica and wherever his aunt, Chinyere, decided to live for the year or so when they visited her - has been and probably will always be considered home to him. Small town or no, his father never allowed him to forget his wealth and how that wealth served as a bit of an influence in the community. A part of his negative traits could be blamed, then, on the environment that he was raised in. Andre, more-so than his sister, had to contend with constant speeches about the criticisms and unnecessary dislike he would be faced with in the real world - particularly, outside of Bellingstone for the small town was far more accepting than the rest of the world would be, according to Jethro - for being a black man, regardless of how light his complexion was. No matter his personality, no matter how suave he became, he would always have people who feared and hated him for the very thing about himself he could not change. So, he always had to be the best, always had to put his all into whatever he wanted to do and then some, to at least gain half of what some of white counterparts received just for existing. That was a lot of pressure for a child and Jethro was particularly hard on Andre because he was the oldest. The most like him. It also didn't help that Poppy had been a sick child and although four years ahead of her - and rarely associating with the friends she did make - Andre had to become responsible for her. Jethro demanded it. And so, despite how much Andre can say that he absolutely adores his baby sister and would absolutely kill for her - a lot of his childhood was spent with a lot of criticism, pressure, and honestly not the same amount of love and emotional support from their father as Poppy had received. Their mother's death only managed to make the situation worse.
Nevertheless, regardless of whatever bitterness he had towards his father, Andre had been a force to reckon with as a child and as he grew into an adult. He had been known for his physical aptitude, oftentimes excelling at athletics and honestly anything physical despite never truly wanting to take it on as a professional sport. The most he does, currently, is teach private boxing lessons and kids boxing lessons during the day. One of the biggest accomplishments, though, was his opening up Bellingstone's Escape with Oscar Stein. Unlike Poppy, Andre honestly didn't feel particularly inclined to go to a big school, even if he could have gotten an athletics scholarship or even academic since he's definitely not an unintelligent young man. But he did know that he wanted to own something away from his father. A bar and grille probably wasn't what Jethro was aiming for; in fact, it is far from the mark that it's still a surprise to some of the Bellingstone residents that it was Poppy who moved into her own place and not Andre. Nevertheless, it was
his
and even if his father couldn't agree, it's no secret that the place has been a success and considering the fact that Andre started making two incomes, it was something for his father to feel proud of. It's unfortunate, then, that he never got to truly verbalize it. The two had never been vocal about their affections for one another, even though it's not a secret how much Andre did admire and respect his father with his entire being, but the man's untimely death has made it impossible for either to truly repair their relationship. All it's done is make the weight of their father's legacy fall on Andre's shoulders and him even suspicious of every single person and thing in town.
MISCELLANEOUS
Though he'll insist that his sister can do it and he doesn't need to, Andre actually does enjoy cooking. Much like Poppy, it was the one thing he was able to share with his father, which is probably why it's more special for him to do so, especially for someone other than family.
---