---
---
---
---
"You endure what is unbearable, and bear it. That is all."
~ Magnus Bane
---
---
---
---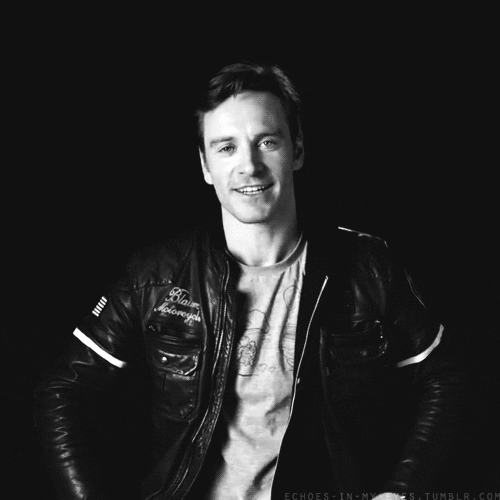 FULL NAME
Oscar Adam Stein.
NICKNAMES
Oscar likes to be called "Oz" much more than anything else. He has other nicknames but "Oz" is the only one acceptable by him.
DATE OF BIRTH
May 30, 1980.
AGE
37.
OCCUPATION
Co-Owner of Bellingstone's Escape Bar and Grill with Andre Clarke; Mayoral Candidate.
GENDER
Male.
SEXUALITY
Bisexual - Likes both genders equally.
DIALOGUE COLOR
#0C2A0C
---
---
---
---
PHYSICAL DESCRIPTION
Oscar is a very attractive gentleman for his age and most women, even men find it very hard that he is indeed single. He stands approximately six foot and a half inches tall and weighs about one hundred and seventy-eight pounds. Oscar has broad shoulders and is very muscular for his age, as well. He likes to keep his body toned and athletic so he works out about three or four times a week. His hair is of brunette locks that he likes to keep combed over and very stylish. Once his hair grows too much out of order, he'll get someone to trim it down slightly and slick it down some. Oscar has very bright turquoise eyes that are accented by very short eyelashes but perfectly arched, slightly bushy eyebrows. Oscar always has evenly toned skin complexion that takes on a milky white complexion. He also has a little bit scruff, too and likes to keep it trimmed down.
PERSONALITY
Oscar has a very complicated personality, or at least to him, it is. His personality is a little bit two sided like a coin. Naturally, Oscar is really an introverted person and doesn't necessarily go up to someone and start the conversation. He likes it for people to come up to him and speak to him first. Plus, he likes to be alone and to himself, at times. It is a little bit crazy because whenever he's at his Bar and Grill, or just out within the town of Bellingstone, he is an extremely extroverted and always talking to just about anyone that crosses his path. With him being a mayoral candidate, he definitely shows that he is indeed friendly towards everyone and is constantly honest. Oscar naturally likes to be honest, anyway though so that's nothing really new to those that really know him.
Secretly, even though he tells people that he is not looking for a committed relationship or anything of the sort, Oscar feels like it is time for him to settle down with the right guy or girl. But Oscar is just really waiting for the right person to come along and take his breath away.
LIKES
✔
Seeing his sales increase
✔
Positive Atmospheres
✔
Men and Women
✔
Alcohol and Cigarettes
✔
Being a mayoral candidate
DISLIKES
✖
Rumors and Gossip about anybody
✖
Vampires
✖
Clingy People
✖
Homophobic People
✖
Decreasing sales
FEARS
☠ Losing someone close to him
☠ People finding out he's a Warlock
☠ Being attacked by a werewolf
---
---
---
---
BIOGRAPHY
Oscar was born in London to Melvin and Patricia Stein. When Oscar was born, his mother Patricia was in a comatose state for about a week and really severe weather swept through the area for the same entire week. At least, that's what his parents have told him. As Oscar was growing up, there were strange things happening around him whenever he went outside. What was happening, Oscar couldn't really explain but one day, him and his mother were outside together within the garden that she was planting and she saw something that Oscar had done and immediately took him back inside of the house. His mother sat him down in the living area then went and got his father, who looked confused at his darling wife, who told him what had just transpired outside in the garden. Right then and there, his father finally told the truth about being a Warlock and even though the wife was flabbergasted, she told the truth about her being a Witch. Oscar, being only a toddler looked at them both confusingly and they further explained what was happening to him. His abilities were manifesting and his parents were helping him hone his abilities over time. Oscar did not honestly know how to feel about being a Warlock but just went with the ability training his parents often hosted.
As the years went by, Oscar was homeschooled by his parents as they did not want their little secret being found out or Oscar doing something that cannot be explained around other people. Shortly after finishing his schooling, he decided that he wanted to move out and move somewhere within the United States. Even though his parents were very against the idea of his leaving, they paid for his plane ticket and even gave him a few more dollars to get him on his feet. Once Oscar said goodbye to his parents, he went over to the airport and flew to Bellingstone, Pennsylvania. There, he got a job tending lawns and gardens along with dog sitting. He needed a few extra dollars so that he could pay for his home in full.
Oscar settled in the town of Bellingstone rather quickly as it wasn't really that hard for him. He soon enough made his name widely known around the area and growing up in Bellingstone was something that he never imagined would happen in a million years. As he was still settling in the town, he got a job as a cashier and server at the local bar and grill. Throughout the years, Oscar continuously impressed people with his customer service skills and with multiple promotions, he finally became the owner of Bellingstone's Bar and Grill. But even still, Oscar wanted to do more and that was when the mayor of the town was found murdered. Of course, Oscar did not really know the man and saw that the next candidate didn't have anyone to run against him so that was when he decided that he was going to run for mayor.
MISCELLANEOUS
Oscar's abilities are nature based. He has the power to control the forces of the natural world for a variety of effects. Oscar has abilities such as communicating with animals, elemental manipulation, plant manipulation and weather manipulation.
---