---
---
---
---
---
---
❝

Those who intend to destroy me, underestimate my ability to regenerate.

❞
-
Aleksandra Ninkovic
-
---
---
---
---
FULL NAME
Adelaide Rosa Renuex
NICKNAMES
Addie | Most commonly used by friends | Loved
Renuex | Used by her co-workers | Liked
Rose | Used only by her father | Loved
Adele | Used rarely | Disliked
DATE OF BIRTH
13th October
AGE
Thirty-Six
OCCUPATION
Sheriff
GENDER
Female
SEXUALITY
Bisexual
DIALOGUE COLOR
#941F34
---
---
---
---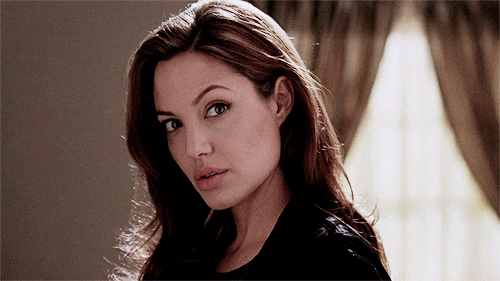 Whenever an old face locks eyes with Adelaide, they cannot help but to remark on how much she looks like her late mother. Despite never actually knowing the woman herself, Adelaide has been told time and time again of her beauty - the same beauty Adelaide supposedly possesses. Never having been one for looks, Adelaide cares little about what others think of her appearance and often brushes off compliments with a small smile. The piercing blue of her eyes greatly contrasts with the chocolate brown colour of her hair; the one thing she actually got from her father. Whilst her mother was a redheaded vision, Adelaide's father passed down his brown locks to his daughter.

Being the town's Sheriff, Adelaide has to be in peak physical health. Her body is well toned, and it's not a rare sight to see Adelaide going for a jog around Bellingstone, or even at the town's gym on her time off. Having so much to prove, Adelaide never wants to let herself get into the situation where her body is what lets her down - meaning she makes sure she is agile and a master at hand-to-hand combat, not just a good shot.

Her long locks are almost always tied up for practicality reasons, and she tends not to delve too much into the whole makeup 'thing'. Sticking to a little bit of kohl and lipstick when it is absolutely necessary.


Being brought up by a single father who also doubled as the town Sheriff certainly helped shape Adelaide's personality. Since childhood, Addie's been a tough kid. She'd always stand up to the bullies and her sense of wrong and right was well beyond her years. However, without her mother there to help nurture her magical abilities, and a human father instead for support, controlling that side of herself ended up being more than just a little tricky. There was no one she could turn to for help, her father tried his very best, but there was no way he could understand what she was going through. Growing up is hard enough without having to worry about controlling magical powers.

Despite the 'wicked witch' archetype that has become prevalent in current society, Adelaide is quite the opposite. She does not seek to wreak havoc, but rather stop it. Many would assume Adelaide's abilities would greatly help her work, and whilst it can occasionally come in handy, the majority of people Adelaide works with are human and so it's not like she can just pause and suddenly whip up a quick spell in the middle of the Sheriff's department.

The duality of her life would most likely cause a normal person to develop two separate personalities - however Adelaide is too grounded to let herself get too swept up in things and as her morals are so strong, what you see is what you get with her. She can be kind and compassionate, but when she needs to be firm Adelaide has no issue with that. Good cop or bad cop, Adelaide tends to differ with her approach but the reason is always the same - she seeks the truth and the truth only. Nothing makes Adelaide madder than having secrets kept from her. This is partially due to her naturally curious and inquisitive personality, but also because she seeks to abide by the moral code her father set out for her when she was young and if she is to ever live up to his standards, Adelaide cannot let herself be distracted by the frivolities of life.

That's not to say she's never wanted to be more than just her father's copy. Adelaide's teenage years were perhaps the most chaotic of all. Frequently testing the boundaries and engaging in harmless, but perhaps risky, fun with the wrong sort of people led her down a hole her father would never let her fully fall down. It took years but eventually Adelaide came around and realised that, maybe, her father was right. This was not the life she wanted to live for the rest of her time on this Earth; she wanted to do some good and actually be able to give something back to the community.

LIKES


✔

Proving People Wrong


✔

Her Job


✔

Family


✔

Sports


✔

Coffee DISLIKES


✖

Liars


✖

Secrets


✖

Laziness


✖

People Who Lack Morals


✖

Being Underestimated

---
---
---
---

Alastair Renuex met Marigold Burke not long after he had taken up the position of deputy Sheriff in Bellingstone. At this time, the young man was oblivious to the supernatural beings that resided within the town and thought of it as nothing other than just a sweet little place that seemed to rarely have any kind of trouble. Being the second generation of French immigrants, Alastair was so set on making his parents proud, that anything out the ordinary completely flew over his head during his visits to Bellingstone. Marigold was a witch who had lived her whole life in Bellingstone, taking over her mother's apothecary shop after she passed. Whilst not the most thrilling of stories, the pair met one morning in the local coffee shop, a place Marigold frequented often and - after seeing Marigold there that one time - Alastair began to also frequent as much as he could without it seeming too obvious he was going there just to catch a glimpse of the stunning redheaded woman who would sit chatting to the cafe owner for hours on end.

It didn't take Marigold long to figure out the cute new deputy would follow her with his eyes whenever she walked past him. Always being the more confident of the two, Marigold boldly walked up to the man and sat down right in front of him, her signature mischievous grin plastered on her face. The pair spent hours talking to each other and just before Marigold left the shop, Alastair finally gained the courage to ask her out. Of course she said yes and the rest is history. They soon moved in together and got married, having Adelaide not long after.

Never knowing when the right time was, Marigold kept her secret of being a witch from Alastair for years. It wasn't until she got sick that Marigold realised she didn't have much time to tell him, he had to know if she were to die, as Marigold knew their daughter possessed the same abilities as she did. On her deathbed, Marigold confessed everything to an older Alastair who just stood there in disbelief. He didn't know whether the sickness had gotten to her head or she had just lost it but Alastair couldn't believe what he was hearing. Not that he'd tell Marigold that.

The death of Marigold wasn't only hard for her family, but she had been such a beloved part of the community that the whole town was devastated by her passing. Her shop fell into the hands of Marigold's cousin - Bella - as Alastair (who had been promoted by this point) was far too busy to take that responsibility on.

Growing up the daughter of Bellingstone's very own Sheriff, Adelaide was always regarded by the other kids as someone they couldn't mess with. Too afraid of the Sheriff's wrath, they would rarely even talk to the young girl, let alone play with her - which led to Adelaide being quite a lonely child. With no friends, no mother and a constantly working father, Adelaide spent the majority of her days alone. The only thing that kept Adelaide entertained was her imagination, with it she could turn tiny stuffed teddies into mighty dragons and she - the heroine - must vanquish.

The discovery of Adelaide's abilities didn't come until further into her more formative years. Being a thirteen year old girl with no mother to help guide you through puberty meant Adelaide often had to keep her hardships to herself. Sure her father tried to help, but there were some things a teen girl wants to talk about that their father just does not want to hear about. Eventually, Bella approached Adelaide about stuff she may have been experiencing, and the girl finally understood who she was and what that meant.

During her rebellious teenage years, Adelaide fell into the wrong crowd at school. A mishmash of all the outcasted supernatural kids, the ones who didn't have a majority in the town such as Vampires or Werewolves. One of the people in this group quickly became close friends with Adelaide, and then her boyfriend and at the age of 18 Adelaide found herself pregnant. She knew she couldn't keep the child, but the thought of getting rid of it broke her heart so much that Adelaide eventually decided she'd have the child, but it would be put up for adoption straight after birth. Nine months later, and Adelaide left the house for the first time in a long time to have the baby. She cried immensely but let the nurse take away her little baby girl. Ever since that moment, Adelaide decided to clean up her act and got herself together. Beginning training so that she could work with her father and, eventually, take over his career.

---