---
---
---
---
"Explain to me how you having a problem with me is my problem..."
~ Dan Pearce
---
---
---
---
FULL NAME
Benjamin Michael Young
NICKNAMES
Ben, Benji, Bennie
DATE OF BIRTH
August 02, 1900
AGE
117
OCCUPATION
Doctor
GENDER
Male
SEXUALITY
Heterosexual
DIALOGUE COLOR
#C41818
---
---
---
---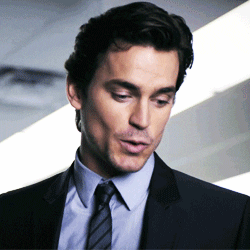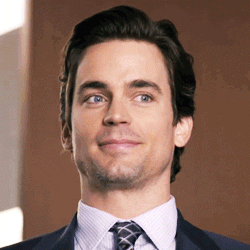 PHYSICAL DESCRIPTION
Although Ben is 117 years old, he looks to be in his early thirties. This of course is a result of vampirism. Ben has thick, curly hair that is dark brown in color. He keeps his hair at a medium length where it curls slightly around his ears. His eyes are a bright icy blue and are sensitive to light so he always wears sunglasses when he is outside. He stands at 6'0" tall and weighs 178 lbs. He tends to have a clean shaven face, but he sports some stubble every now and then.
When it comes to clothes, Ben is always well dressed. If he's not wearing his scrubs then he is wearing a suit. On rare occasions he will wear a button down shirt with nice jeans, but sweatpants are a no for him. He also wears a watch.
PERSONALITY
Ben is a very charming individual and can out talk just about anyone. He is also a talented bullshiter and can make the worst situations seem like the best. This can be good because he can give people hope when there isn't any, but it can also be bad because he lies. A lot. His many years of experience have taught him how to be perceptive and this has made him a very good doctor because no small detail goes unnoticed. This skill comes in handy in real life as well as he can often tell when something is amiss.
Ben will admit that he has a big mouth and while the words that come out of his mouth are often charming, they can also be a bit insulting as well. This mostly happens when he is being a smartass, or when he is arguing with someone. As much as Ben loves to argue, he does not like physical fights. He tends to use his enhanced speed and his brain to get out of those kinds of situations, even though he can pack a powerful punch. Ben is also a bit old-fashioned, which considering the fact that he is 117 years old, is not all that unusual. He has adapted to the change of time quite well though due to his ability to learn quickly. One of Ben's better qualities is his listening abilities. He always takes everything a person says into consideration and makes them feel that what they are saying is important. Ben also takes his job very seriously and is very dedicated to it.
LIKES
✔
Debates- While Ben avoids physical fights, he sometimes goes out of his way to have civil arguments with people.
✔
Riddles/Puzzles- Ben likes to keep his brain active and riddles and puzzle are a great way for him to do this.
✔
Card Games- Poker, Euchre, Canasta, Pinochle, he likes them all. He is also very good at them so don't bet money unless you want to lose it.
✔
Chaotic Atmospheres- Ben does not like silence and works best when under pressure.
✔
Ladies- He can be a bit of a flirt and uses his charm to his advantage.
DISLIKES
✖
Being Ignored- Ben isn't an attention seeker per say, but when he speaks, he expects to be listened to.
✖
Coffee- It tastes very bland to him and no amount of sugar or cream can fix it.
✖
Silence- If he has to keep talking to avoid the silence then he will.
✖
Know-it-alls- He finds them to be annoying and hates it when they tell him he's wrong.
✖
Messiness- Ben likes organization and cleanliness. If something is out of order it irks him.
FEARS
☠ Losing control
☠ Dying
☠ Being betrayed by those closest to him
---
---
---
---
BIOGRAPHY
Ben was born to Daniel and Catherine Pierce. His father was a teacher in New York City and was considered to be a wealthy man. Before Ben became a vampire he lived a moderately normal life. He worked hard in school and when he became old enough, he went to college, studying to be a doctor. After he got his degree he practiced in his home town of New York City. It was there that he was bit by a vampire. He was simply walking towards his home when he was attacked and bitten. He passed out from the blood loss and would have been killed if the vampire hadn't been scared off by people passing by. When Ben came to, he didn't know what had happened so he went home and fixed up the wound himself as he had stopped bleeding so badly. Trying to forget his encounter with the vampire, Ben went about his life as normal, but as the end of the week neared, he was starving for blood. After having several close calls with people he knew, he ran until he spotted a rabbit. He caught it and drained it dry. That was when he finally realized what he was. He continued to study as a doctor, killing animals in secret and trying to ignore the fact that he was a vampire. When World War Two came around, he jumped at the chance to get away and help people. He served as an army doctor for the US for as long as they had partook in the war. It was there were his powers really began to strengthen and grow. He also became aware that he was not aging as he supposed to be in his 40's and looked to be in his late 20's or early thirties. Worried that people would begin to notice his youthful looks, he did not return to New York City. Instead he moved from place to place and changed his name from Benjamin Pierce to Benjamin Young. It was 1962 when Ben finally came across the town of Bellingstone. He has lived there since as the local doctor. In the late 1900's Ben had to go back to college as medicine had changed drastically. He enrolled under a false name of course, and he came back to Bellingstone as soon as he had finished.
MISCELLANEOUS
*Ben is an excellent whistler
---