---
---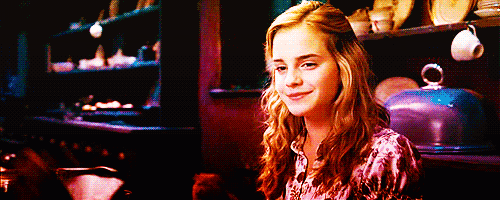 ---
---
"Life is not measured by the number of breaths we take, but by the moments that take our breath away."
~By Maya Angelou
---
---
---
---
FULL NAME
Johanna Grace Collins
NICKNAMES
Jo
DATE OF BIRTH
March 14th, 1995
AGE
Twenty-Two
OCCUPATION
Baker/Freelance Photographer
GENDER
Female
SEXUALITY
Bisexual
DIALOGUE COLOR
336600
---
---
---
---
PHYSICAL DESCRIPTION
Johanna is the kind of beautiful that's charming. Her smile lights up her face, and you can usually gauge her emotions based on her brown eyes. Her light brown hair usually grows to about her shoulders, but often ends up a little longer. On special occasions, she allows a little wave to her hair. She stands at about five foot seven inches tall and weighs about one hundred and thirty pounds. Her skin tends to be pretty pale after too many days inside the bakery where she works most of her days, but on the rare occasion that her photography takes her outside, she tends to tan just a little. She has a casual style. A lot of jeans, shorts, t-shirts, tank tops, and jackets. She has a tattoo of a paw print on her right bicep near a bite shaped scar. She has a few more scars on her ribs and left upper thigh from "The bite" as she calls it, or the night she was bitten. She has a piercing on each earlobe and one piercing the top of her left ear that she often hides underneath her hair. She doesn't usually wear make up, but when she does it's usually very natural looking. More to accent features and cover blemishes than to change her appearance. She does tend to wear more bolder looks for more formal events. Those don't occur too often in Bellingstone, though.
As a wolf, she has brown and white fur in her werewolf form, but she has the same brown eyes as her human form.
PERSONALITY
Jo is a bit of a free spirit. She enjoys being outdoors and running and absolutely hates being in tight spaces. She's musically gifted, though she doesn't like to sing. She'd rather play guitar instead. She tries to see the good and beauty in everything. She doesn't like to be confined, whether it's restricting her actions or restricting her access. She's kind hearted to animals (except cats) and children, but can be stern with adults. Of course, everything is negated when it comes to her alpha. If he says "jump" she says "how high" and rarely argues with him. She has a creative mind and uses it in her photography to create stunning photos.
Running is so freeing for her. She likes to try new things and some of those things tend to be dangerous, but having a quick healing abilities often helps with whatever outcomes occur. The only rules she follows are those of her pack, however she tries to keep from doing anything that could potentially give her pack a bad name. She can be pretty snarky when in the mood. She's pretty confident in herself and when she isn't, she won't admit it.
LIKES
✔
The Outdoors
✔
Photography
✔
Baking
✔
Music, specifically guitar
✔
Romance
✔
Parties
✔
Running
DISLIKES
✖
Cats
✖
Swimming
✖
Singing in front of others
✖
Bananas
✖
Disrespect of her Alpha
FEARS
☠Confined Spaces
☠Deep Water
☠Losing her Loved Ones
---
---
---
---
BIOGRAPHY
Johanna is the youngest in a pretty "well to do" family. Her parent's strived for perfection in everything they did, including raise their children. For a great deal of her life, Johanna was just that: Perfect. (In theory anyway. Of course she still had her flaws.) She had excellent grades, she was athletic, she could even play a few instruments. As she got older, though, she realized that she wasn't happy. When she was a sophomore, after a particularly stressful day of school, extracurriculars, and homework, she felt incredibly confined to her house and really just needed to get out. Running was something she had always enjoyed. There was nothing more freeing than letting your feet take you wherever you wanted to go and not where someone else wanted her to be. She loved to feel the wind in her face and the beauty the world held beyond the four walls of her home.
That night, she was attacked. A wolf grabbed her arm in it's jaws, and dragged her into the woods. She was terrified, of course, but all she could think of was how she never got to do the things she wanted to do. Go to college, write her own music, buy a camera and photograph the world in her travels. Almost as soon as those wishes came to mind, the wolf released her and ran off into the trees. She laid there a while and nearly laughed-laughed at the irony. She didn't feel free until she had been captured. Then she got up, and went home. She quit any club she joined because of her parent's influence, and joined photography and yearbook. She kept up her grades, but no longer strived for perfection. She started writing music on her piano and when graduated high school with a 3.8 GPA she took her guitar, her camera, and the money her family had given, and left.
She roamed a while and on the first full moon, she realized just how free she was. Somewhere along the way, she made it to Bellingstone, Pennsylvania and joined the pack. Through her skill and devotion, she became a beta and is
MISCELLANEOUS
Face Claim:
Emma Watson
Played by:
xXxCryptic-AngelxXx
---