---
---
---
---
""She was a rule breaker, never settling her fierce spirit for things built of structure.""
~ Nikki Rowe
---
---
---
---
FULL NAME
Payton Ann Wright
NICKNAMES
None in Particular
DATE OF BIRTH
March 23, 1991
AGE
26
OCCUPATION
Electrician
GENDER
Female
SEXUALITY
Heterosexual
DIALOGUE COLOR
#58A04D
---
---
---
---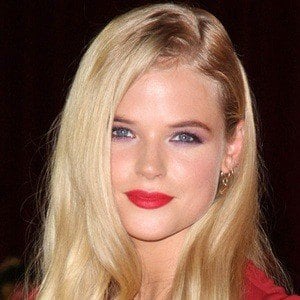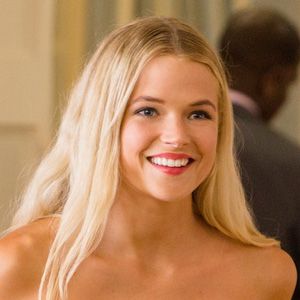 PHYSICAL DESCRIPTION
Payton is often mistaken for being much younger than she actually is because of her youthful looks. She has wavy long blonde hair that comes down to her mid-back and stunning blue eyes that add to her delicate features. Payton is actually quite tall for a girl, standing at 5'9", but she is very thin for her height, only weighing 121 lbs. Of all her features, her bright smile is the one that stands out the most.  
Payton can be a bit of a tomboy, but she likes to dress up sometimes. She is mostly seen wearing loose clothing such as sundresses, flannel shirts, and her personal favorite, overalls. 
PERSONALITY
Payton is a very lively and passionate person. She cares deeply about matters that are close to her heart and does not give a damn what anyone thinks about her. She is extremely excitable over the smallest things and is often seen smiling or laughing. However, do not let her innocent appearance deceive you, as she is known to be a firecracker. After all, you can't be passionate, without the negative personality traits. She is very stubborn and has a fiery temper that can't be controlled. She is also blunt to a point that can be hurtful. Despite her flaws, she is actually a good friend to those she likes. She is the type that is quick to anger, but quick to forgive as well; she can never hold a grudge. While she can be a bitch when she wants to be, she is also very fun to be around and there is never a dull moment with her.  
Payton loves technology and machinery. It is not uncommon for her to be building something or messing around with large volts of electricity. It is possible that she has been shocked one to many times and that is why she can be crazy at times.  
LIKES
✔
Running- She runs every morning as she finds it to be relaxing.
✔
Nature- Payton loves to take walks and just enjoy the scenery around her. She even has a garden in her front yard.
✔
Conversation- Payton likes to talk and she is very loud when she speaks.
✔
Funny People- She has always been drawn towards humorous people because she loves to laugh and make other people laugh.
✔
Technology- She has always been fascinated by it, which is one reason why she decided to become an electrician.
DISLIKES
✖
Peanut Butter-  She hates the taste, she hates the texture, and don't even get her started on the smell.
✖
Kiss ups- In her eyes there is nothing worse than a people pleaser. Get a backbone people.
✖
Emotional People- She lives by the motto "suck it up". She is not heartless, she just thinks that crying about something gets you nowhere.
✖
Driving- Ironically, she loves cars, but once she gets behind the wheel of one she freaks out. She does have a car, but she doesn't drive it, she studies it for her job. She mostly uses her bike for transportation and rides in buses and taxi's when she has to.
✖
Smoking- She doesn't like the smell of the smoke and finds it to be repulsing.
FEARS
☠Driving
☠Being murdered
☠Never finding love
---
---
---
---
BIOGRAPHY
Payton was born in Bellingstone to Pam and Joe Wright. Pam and Joe were both bitten by a werewolf and moved to Bellingstone as soon as they heard about the town. Pam became pregnant with Payton soon after they moved there. Of course, the werewolf gene was passed onto Payton and she became the first Wright to be born as a werewolf.  
Payton has lived a moderately normal life, as normal as it can be for a werewolf. As a child she was always wild and liked to do things for herself. She had a decent amount of friends and had two loving parents, so she couldn't really complain. 
When she hit puberty and began to feel the effects of being a werewolf for the first time she was a bit moody, but that was common for someone at her age. Her first transformation was painful, but as the years passed she became accustomed to the pain and grew much stronger and faster. Her most noticeable talent as a werewolf is her speed. She is also strong with a strong sense of smell like other werewolves, but her speed outmatches her other talents. 
She attended college in a nearby town and had her parents drive her there as she does not drive. She was 20 when she got her degree and became an electrician in Bellingstone. She was picked to be the female Beta when she was 24 and she felt a lot of pride at being chosen by her alpha. She takes being a beta very seriously and is very loyal to her pack.  
MISCELLANEOUS
*She crinkles her nose when she dislikes something.
*She is extremely clumsy and not flexible in anyway whatsoever. She is athletic, but not flexible.
---