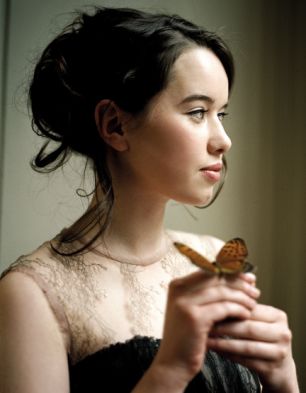 Age: 16
Appearance:
Gabriella AKA Gabby, has dark brown hair, blue eyes, and very pale fair skin.
Personality: Outgoing, Kind, Brave, Loyal, Fierce, Protective
Gabby is a very outgoing young lady, she is a very loyal friend and will protect the ones she cares about even if it means risking her life, her bravery as she has been told will one day get her into trouble, and maybe even killed.
Rank/Occupation: One of Elaine's ladies in waiting
Bio:
Gabriella was born into a rich family, her father served the King of Ireland from the time she was 3 years of age. Thats when she met Elaine. She was always getting into trouble for wandering off with Elaine, and in a way the two girls fed each others curiosity only making it worse when they were together. Gabby also grew up with four older brothers who teased her and made her life at home as horrible as possible since she was the youngest and the only girl, because of this, she will defend herself, and isnt at all afraid to speak up when something bothers her.