---
Name: Lucian

Age: 17

Appearance: Lucian stands just shorter than Prince Sebastian and has a cropped head of blonde hair. He has very light blue eyes and a strong build.

Personality: Lucian wants what he wants, when he wants it, without any questions or resistance. Lucian has never not gotten what he wanted and he plans to keep it that way as he will take every possible card and play it, however dirty it is. He's rather arrogant though he only acts so when he knows he has the upper hand. He is very smart and cunning in his moves.

Rank/Occupation: Prince of England

---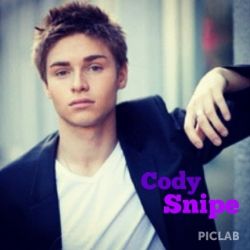 Bio: Lucian's father is the king of England and as such, Lucian was raised that way. He studied strategy and militaristic stuff as he grew up though he was always hated by his servants. He was thought to be an angel by his parents though he would make the servants do terrible things that sometimes resulted in their execution though Lucian felt nothing of it, blaming them for not being capable of hiding his demanding tasks.


When the news of the wedding reached Lucian, he decided it was time to get a new lady as he has always had a mistress of some sort, willing or not, and upon telling his father of the wish for a new girl, his father decided to get Lucian married. The king sent Lucian to the French court telling him he should get the princess there though he can have fun whenever he wanted.

Lucian didn't plan on being with the princess as he figured she wasn't one to be worth it. When he encountered Isabella in the hall, Lucian changed his mind and now has his sights set.

---