Name:
Akio Shinsei Sōda
"A unique name for a unique person"
Nickname:
Coke, Kio, and Shinsei
"I am a man of many names...sadly I hate almost all of them q-q"
Age:
19
"Age is but a number."
Gender:
Male
"Must I undress?"
Love Interest:
Perhaps if you manage break past his ego he actually cares for some people, Green Tea in particular. Oh and himself.
"Well...Green Tea is kinda c- WAIT A SECOND!"
Role:
Coke
"The greatest of them all!"
Height:
5'9"
"Call me short I will make you seize to exist."
Personality:
Behind his narcissism is a fun guy to be around, perhaps some of June's personality rubbed off of him. He is quite friendly and pretty much down to earth. He hates to lose in anything, from a simple game of tag to a game of chess, he despises losing. He honestly doesn't even know why, perhaps it is just because he is highly competitive. He is outgoing yet lazy, on weekends he usually won't budge from his bed unless it's for something important. On any other day he is always ready to do something.
"My personality...I am indeed unique."
Likes:
Sweets
Chocolate
Cherries
Limes/Lemons
Black Cherries
Green Tea
Sprite
"Can you put it in Coke? Yes? Well then I like it."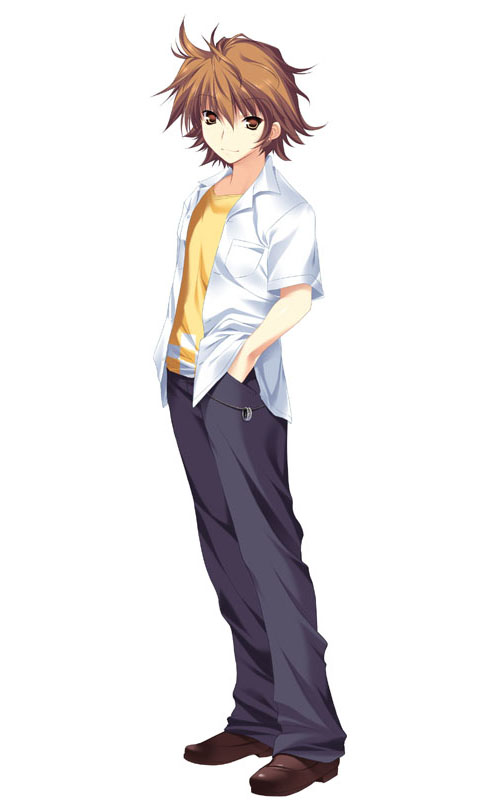 Dislikes:
Pepsi
Anything Spicy
Dark Chocolate
High Fructose Corn Syrup
Losing
"Pepsi will always be at the top of my list!"
Fears:
Dying
Losing someone close to him.
"F-f-fears? I have no such thing!"
Hobbies:
Playing Video Games
Training
Talking
Sleeping
"My hobbies...primarily include sleeping somewhere."
Weapon:
Brass knuckles
Ninja-to
Special Moves:
1. Mentos Ray/Mentos Propulsion, a Technique June taught Akio but Akio made his own, the technique is the same but it varies on where you place it. Instead of fully ingesting the candy Akio puts it in his mouth and after a few seconds he can fire a huge beam of foam at an enemy. The foam goes at a speed of 30 Mph.
2. Mentos Propulsion, yet another technique based off of June's Mentos Geyser. Propulsion is similiar to Mentos Ray but is used for speeding up or escaping. Akio cuts his palms and puts a Mentos in each one. The release of Carbon Dioxide and the Foam creates an excellent propulsion system. This can allow him to escape, run in for an attack or just get a good view of the area around him. The propulsion lasts as long as he wants but it drains soda[Blood?] from him.
3.
"My special moves will blow you away!"
Specialty:
"I could say I specialize in everything..."
Catchphrases:
"Death to anyone that opposes me!"
"You, better than me? HA! Get real."
"Hm? Tournament? Give me ten minutes more to rest."
"June, hand me a Mentos!"
"When life gives you lemons...make Lemon Coke."
"These? ARE MY CATCHPHRASES? FIRE THE GUY THAT MAKES MY CATCHPHRASES!"
History:
"My history revolves around me and two girls that love to play jokes on me..."
Picture(Anime Only):