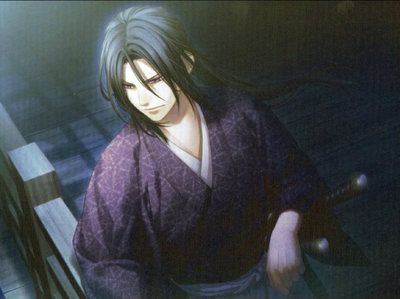 Name:
Koucha Ishikawa 紅茶 石川 (Black Tea in Japanese, and Ishikawa is just a famous last name)
Nickname:
Kou or Ishikawa
Age:
18
Gender:
Male
Love Interest:
Doesn't really look
Role:
Black Tea
Appearance:
Koucha dresses in his Grandfather's old military trench coat while wearing a blue Eastern traditional undergarment and a more Western black shirt and white scarf. Afterwards, he usually just wraps a belt around his waist and pulls on some black pants with a pair of rather Western brown boots. He usually ties his long rather violet colored hair into a lazy pony-tail before equipping all his swords and heading off to Kendo practice. He has a muscular frame due to his constant training but actually cares more for his hair than he does his masculinity.
Height:
5' 11
Personality:
Ishikawa is liable to be more on the quiet side and doesn't find it very enjoyable to be in the limelight of any occasion. Though despite his rather unapproachable aura, people tend to be drawn towards him as if being lured by a fishing hook.
He takes pleasure in dressing in somewhat high-class clothes and is rarely ever seen in anything else, but just because he is fond of dressing this way doesn't mean he acts the part. You would usually find Koucha in a tree, on a high branch, lazily resting in the sunlight trying to get away from his family duties or on the roof of his bedroom still trying to avoid doing the work, if not practicing Kendo.
Though even with his high stature, Koucha is rather hard-headed when it comes to losing a challenge especially when someone questions his pride, he would most likely rather have to suffer through a transfusion than have anyone spit on his self-esteem. Due to his hatred of losing, Koucha would practice Kendo for several hours a day, sometimes well into the night or until his Shinai (Kendo practicing sword) broke into mere splinters.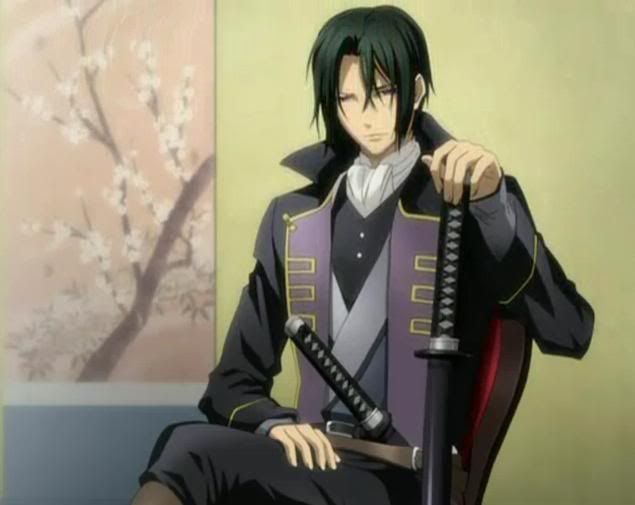 Likes:
Challenges
Anything with a blade
Relaxing in the sunlight
(Occasionally) Silence
Kendo (The Way of the Sword)
Dislikes:
Family Duties
Arrogant people
Cool/Cold/Freezing Temperatures
Losing
Pride being poked (Questioned)
Fears:
Losing someone he cares for
Losing his pride
Hobbies:
Kendo
Relaxing in warm or hot places
Sparring
(Occasionally) Taekwondo
Weapon:
Katana
Shaku
Wakizashi
Knuckle Knives
Special Moves:
1. Regenerating Serenity- Slowly restores his body back to it's original form (While restoring is left in a vulnerable state)
2. Black Sting- His blade darkens, surrounded by a temporary poison that leaves who ever touches the blade in a relaxed state, yet making them completely open to any attack that follows (Can only be used with his Katana, loses control with any other weapon)
3. Searing Mist- Koucha conjures up an incredibly hot fog (Can only be used after reserving heat from the sun and usually leaves him in a temporarily weak state)
Specialty:
Kendo, Taekwondo
Catchphrases:
"I can finish the work later,"
"Why do today what you can do tomorrow?"
"You don't trust me? That hurts,"
"Why try when you know you'll lose?"
History:
When Koucha was a child, he adored his grandfather for the man's unbeatable skills with a blade and the people of their dynasty soon found out that he had inherited those said skills. Only a few years after that though, his grandfather passed away and in his will, the old man gave his grandson his most prized possession; his Grand Katana. Koucha grew up with the blade stating it was as if his very grandfather were teaching him the Ways of the Sword once again, now he stands as poised as his grandfather once was, as if a ghost of the former Legend.
Picture: