---
---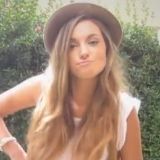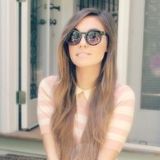 ---
---
Ana moved her head off of his chest and looked up at him while he wrapped his arms around her small waist. She tried the best she could to make to the sadness in her light brown eyes disappear in order to look as if she was okay. She hated being in battle alone, but she knew why Cheveyo was the way he was about being in battle class at the same time as the little Italian. He didn't want to hurt her again and probably after seeing her cry that much, he probably never wanted to think about that day either. But, neither did she, they only reason she loved that was because it was the day she actually gained to courage to speak to him after watching him for far away or learning about him through Kae and Arty for a while. And, it's been perfect ever since that day. Even through her insecurities, he chose to be with her which made her fall even harder for the Native. When he leaned in to kiss her, she moved her arms around his neck before having their lips meet softly. The way that made her just want more, which is probably why he kissed her so lightly. When he pulled away and started to speak, she opened her eyes and had a bright smile on her face. "Alright – We could do lunch in town and grab the food while we're there, kay?" Her smile got bigger before nodding. "Okay." Was all she said to him as he looked into her eyes, making her feel blush rush to her cheeks. Even after this long, she acts the same way when he looks deep into her bright eyes. She slid one of her hands to her jaw as he began to speak again, "I'll try to make it to your other classes if we don't take too long. Promise. And if I don't, I'll make up with skipping the party this weekend and spending the night with you." She nodded towards him before speaking to him. "Ok, lovey. Just as long as we still go to formal together." She said to him, looking into her dark brown eyes with the same desire as he did with her. When he brought her in for another kiss, she returned her arm around his neck as she was slightly pick off the ground. She could feel a couple of people passing by look at them either with a smile or out of envy but either way, they didn't take attention and affection away from her boyfriend. After a minute of kissing him a bit longer, she felt him pat her butt as she pulled away from the kiss with their foreheads still touching. "Now – Go kick some ass."

The Italian let out a small chuckle before nodding towards him. "I will." She said before kissing the tip of his nose before he walked towards Kaelana's "room". She finally could see the other people who were staring at the couple but didn't really mind. It was her relationship after all. Between her and Cheveyo. Not the whole school and well, she loved her Chevy. She just... hasn't told him just how much she actually did love him. Mostly out of fear that he didn't feel the same way and that she might push him away. She walked as he walked away before clearing throat fixing the bag on her shoulder and walking into the building where her class was located. As she walked down the long hallway, she said hello to a few of her friend before seeing her brother taking with his girlfriend. Her head automatically went down, trying to hide from him, knowing he must have saw her and Cheveyo with the way he was staring her down with the look in the his eyes that the twins got when they were angry. To take her mind off of it, she took out her phone and looked at the lock screen of herself and Cheveyo dressed as Princess Peach and Mario with him kissing her cheek before she smiled and unlocked her new phone to send a message to Chevy.

Don't get too messed up. Remember, I don't find pot heads attractive. :P Tell Arty and Kae hi for me, baby. :)
~Love Annie

After sending the message, she started to think that maybe she was seeming clingy. And, no man wants to have a child girl friend, a clingy one at that. Looking back at her brother she could see him kiss her girlfriend, Nadia good be before walking the same way as Annie. "Please don't stop me. Please don't stop me." But, all the praying was for naught when he felt the Italian boy grab her shoulder before speaking to her, obviously a little ticked off. "Hello, Felix." She said with a smile to try and make him grim expression leave his face. "Don't hello me, Anastacia. I saw you and Cheveyo outside acting all lovey dovey as if you just as free as a bird. When are you going to tell our parents?" It struck fear into her, the thought of telling her parents; "I'm not marrying the man you have chose for me and by the way, I'm going to be with and run away with a man who is six years older than me." They would kill her. Or worst, they would kill her love, the one man who made her feel beautiful and perfect no matter what. ".... I wasn't planning to. Look, okay Felix I can't lose him. I really think I love him and... I can't risk losing him." She said to her twin with a pout on her face as they kept walking to their class. Looking up a bit, she could see her brother sigh and breath out before answering his sister. "You know you can't hide him forever... Right?" He looked at Annie as he raised an eyebrow. "You do know that right?" Annie bit her lip before nodding slightly. She knew that, she wasn't that dumb to know that she couldn't just hide him away for their whole lives.

"I know, fratello. I know." She told him right as they saw Mr. Wright's room. "Annie... I didn't mean to make you upset, you know that but I just don't want you to end up getting hurt--." He told her before getting interrupted by the now annoyed girl. "I won't." She said to him in haste. She wanted to change topics and he always loved to bring this up with Cheveyo around, just to make the two overly nice students feel bad. And make Annie feel even worst then she did already. "Look, why don't you go talk with your girlfriend and leave my relationship alone?" She said with still a lot of kindness in her voice before seeing her brother smile and nod. "Good idea, I'll see you in class." He said before turning the other way. She breathed out as she walked to the room, she could see Mr. Wright and Carlee, a girl she didn't know very well, both just seeming to have a connection. Which made her smile before she backed away from the door a bit. She loved love, no matter what the age difference, she believed that if you had feelings for someone then go after those feelings... She did after all. She leaned against the wall away from the door, to give the pair a little privacy.
---
---
---
---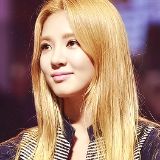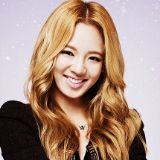 ---
---