The motto of Beverly Hills High School,
"Today Well Lived,"

It is part of a Sanskrit Proverb: "Yesterday is a dream, tomorrow but a vision. But today we lived makes every yesterday a dream of happiness, and every tomorrow a vision of hope. Look well, therefore to this day."

We call ourselves the Normans, so the coat of arms includes a lion on an orange backdrop, representing the lion of William the Conqueror, the greatest Norman.

The atomic symbol, red on silver, represents science; the Greek masks of Comedy and Tragedy symbolize the arts; and the green shamrock in the center represents Mr. James L. Kennedy, who spearheaded the establishment of Beverly Hills High School in 1927.

241 Moreno Drive, Beverly Hills, CA 90212 | Home of the Normans | Colors: Black, Orange & White | School Rivals: Culver City High School, Centaurs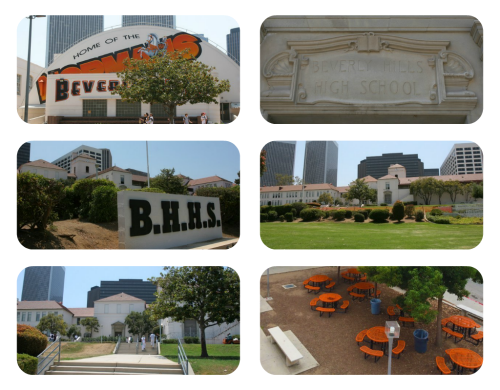 Considering its name, you might assume that Beverly Hills High School was the school used as the location for "West Beverly High" in the hit Fox TV show "Beverly Hills, 90210." Guess again. The exterior shots for that popular TV series were actually filmed at Torrance High School, almost twenty miles away. And ironically, since Beverly Hills High is situated in the city's southern section, the school's actual zip code isn't even 90210 - it's 90212.

Beverly Hills High school is located just two blocks east of the Century City Shopping Center, on Moreno Drive, (between Santa Monica Blvd. & Olympic Blvd). / From Rodeo Drive, go north to Santa Monica Boulevard, and turn left (west). Follow Santa Monica Boulevard southwest (about three quarters of a mile) to Moreno Drive. Turn left (southeast) on Moreno Drive, and go three blocks to the school, which will be on your right (west) side. The gym (with the sliding pool) is located near the athletic track, on the southeast side of the campus.
Welcome students to the prestigious Beverly Hills High School campus, located in the sunny state of California. What makes this school unique is the type of students it attracts.Today sons and daughters of famous movie stars, producers and even models attend the reputable school in abundance. Some students are even famous in their own rights. With its prime location in the Beverly Hills, the campus is perfect for the students who don't want to travel too far from their palatial homes or the paparazzi.

Many students enjoy typical on campus activities such as sports or clubs, along with other extracurricular such as movie premiers and star studded benefits. While academic excellence is stressed, leniency for missed classes is common, for the right price. However, not every student hails from the Hills. Beverly Hills High School is a coed-public school opened to all students no matter their social background. Most attend this highly acclaimed school because they believe it will get them closer to their dreams of stardom. Others truly just want a good education.
Out of Character Info;

First, this is a Character Driven roleplay that focuses on the lives of the students attending Beverly Hills High School. That means that whatever happens to our characters will be because of their reactions, actions, responses and choices that they make. While this role-play does focus on the lives of high school students the role-play is more of a slice-of-life role-play than it is a high school role-play. Which means that while a good percentage of the role-play will take place at the school and doing school-related things (dances, sports, extra-curriculars, ect.) just as much time will be take place outside of the school.

This is a realistic, slice-of-life roleplay so that means that these are human characters - No more, no less. This is not a first come, first serve so no reservations will be required, but if you want to dropped by the OOC and announce your face claim and such just to put everyone on notice that your joining or to make sure no one uses that face claim first feel free. The role-play starts off on the 1st day of August and the first day of school is on the 11th of August. If you have any questions, do not hesitate to ask me. I am pretty approachable.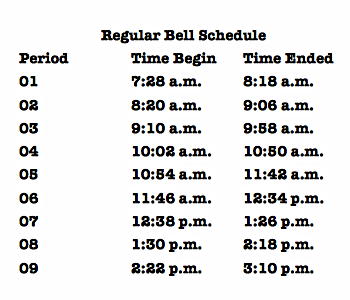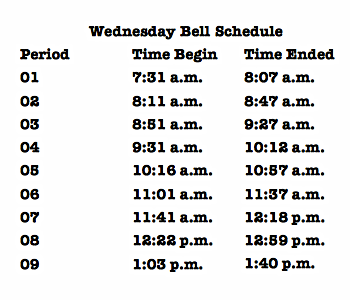 Character Sheet;

Freshman Sheet Template


Sophomore Sheet Template


Junior Sheet Template


Senior Sheet Template

Taking place in...
16 posts here • Page 1 of 1
16 posts here • Page 1 of 1
Arcs are bundles of posts that you can organize on your own. They're useful for telling a story that might span long periods of time or space.
There are no arcs in this roleplay.
There are no quests in this roleplay.
Here's the current leaderboard.
There are no groups in this roleplay!
Welcome home, Promethean. Here, you can manage your universe.
Arcs are bundles of posts from any location, allowing you to easily capture sub-plots which might be spread out across multiple locations.
You can create Quests with various rewards, encouraging your players to engage with specific plot lines.
Settings are the backdrop for the characters in your universe, giving meaning and context to their existence. By creating a number of well-written locations, you can organize your universe into areas and regions.
Navigation
While not required, locations can be organized onto a map. More information soon!
There are no groups in this roleplay!
By creating Collectibles, you can reward your players with unique items that accentuate their character sheets.
Once an Item has been created, it can be spawned in the IC using /spawn Item Name (case-sensitive, as usual) — this can be followed with /take Item Name to retrieve the item into the current character's inventory.
Give your Universe life by adding a Mob, which are auto-replenishing NPCs your players can interact with. Useful for some quick hack-and-slash fun!
Mobs can be automated spawns, like rats and bats, or full-on NPCs complete with conversation menus. Use them to enhance your player experience!
Current Mobs
No mobs have been created yet.
Locations where Mobs and Items might appear.
You can schedule events for your players to create notifications and schedule times for everyone to plan around.
Add and remove other people from your Universe.
The Forge
Use your INK to craft new artifacts in Beverly Hills High School. Once created, Items cannot be changed, but they can be bought and sold in the marketplace.
Notable Items
No items have been created yet!
The Market
Buy, sell, and even craft your own items in this universe.
Market Data

Market conditions are unknown. Use caution when trading.

Quick Buy (Items Most Recently Listed for Sale)
None
Discussions
Topics

Replies
Views

Last post
Most recent OOC posts in Beverly Hills High School
There have been no posts in the OOC topic for this roleplay!