╔
╗
╚
╝
---
---
ღ

FULL NAME

ღ


"Before you bitches start thinking it's some ghetto fabulous name, let me educate you. Lateefah means kind. Gentle. Friendly. I can be friendly. I can also be a bitch. Try me."
Lateefah Amira Walker



ღ

NICKNAMES

ღ


"I hate when my brother calls me Teefah and I'll be damned if anyone calls me that. Honestly, you should just call me by my name. It's beautiful. But I'm not opposed to Tee and Lala is used only for my best friends. Ace is my favorite though. You wanna know why we're one of the best volleyball teams in the county? Because this chick gets a point on ever serve."
Tee|| Lala|| Ace



ღ

AGE

ღ


16



ღ

DATE OF BIRTH

ღ


July 31, 1999



ღ

HOW OLD DOES SHE APPEAR?

ღ


Late teens to early twenties



ღ

ZODIAC SIGN

ღ


Leo



ღ

NATIONALITY

ღ


African American



ღ

SEXUALITY

ღ


"Mama's super religious, so it's hard for anyone to decide to explore anything with her around. However, I don't wanna say I'm all the way straight just yet."
Bicurious



ღ

RELATIONSHIP STATUS

ღ


"Le sigh, it's a bit complicated, so I'm gonna go with single for now."
Single



ღ

SEXUALLY ACTIVE?

ღ


"Come on now, that bitch Aaliyah busted me for sleeping with Dom last year. You don't think that means I'm not a virgin by now? I'm not one of these thots spreading my legs for every stud on the block, but I'm no Virgin Mary either."
Yes



ღ

GRADE LEVEL

ღ


11th|| Junior



ღ

HIGH SCHOOL CLIQUE

ღ


"You know what? I'm not even gonna get into how much I hate this label with y'all. Just know that before I graduate this school, I will be a Royal. No doubt about that. I've come way too far to not become one."
Wannabe



ღ

OCCUPATION

ღ


"As much as I don't like that bitch, I work at the Jauregui store at the Beverly Center shopping mall on Mondays, Wednesdays and Fridays. Of course, that's always after volleyball practice and SGA meetings. I love Wednesdays because there's so much flexibility around that day. Tuesdays and Thursdays are for Victoria's Secret. Unless there's a party that I absolutely must attend, I'm working or doing homework. But mama cracked the whip when Sundays started being taken up, so that's my only day off."
---
---
ღ

HEIGHT

ღ


"Now everyone knows why I'm almost always in heels."
5'1



ღ

WEIGHT

ღ


110 lbs



ღ

BODY MEASUREMENTS

ღ


Body measurements: 34-34-34|| Bra size: 32B|| Dress//Pants//Tops size: 4|| Shoe size: 7



ღ

BUILD

ღ


Hourglass



ღ

FACE SHAPE

ღ


Diamond



ღ

SKIN TONE

ღ


"My Daddy used to call me his little caramel drop when I was younger."
Light brown



ღ

EYE COLOR

ღ


Honey brown



ღ

GLASSES OR CONTACTS?

ღ


"The only time you will EVER catch me wearing those god awful things are at home and maybe at work if I was too tired to put in contacts."
Both, but mostly wears contacts despite doctor stating that she needs to frequent her glasses more



ღ

HAIR: COLOR|| LENGTH|| TYPE

ღ


"Everybody and their mama know that this ain't my real hair color. I'm a natural noirette, not brown or even black. Just in between. Well, that was boring so I dyed my hair. My mama was all types of mad cuz I did it in Atlanta when I went to visit Grams, but I love the honey blonde shade, more ombre but whatevs. It's new,it compliments my skin, and I just really love it right now. My hair is still long, though I trimmed the ends a few weeks ago and my hair's super curly."
Original Color || New Color



ღ

HAIRSTYLE(S)

ღ


"Of course you have to do something with your hair every day. It's boring if you don't. You'll catch me in an array of hairstyles ranging from individuals to curls to ponytails to buns. I don't discriminate."



ღ

DISTINGUISHING MARKS

ღ


"Not that I'm aware of. And no, I don't have any tattoos. Yet. Just wait til I turn eighteen. Mama can't say shit then."
Standard ear piercings and belly button piercing she also secretly got in Atlanta



ღ

FASHION SENSE

ღ


"I try to keep myself open to wearing various things. Some days I'm a but more preppy than others, others I might be feeling that urban vibe and want some sweats on. I'm a girly girl at heart, but I'm always willing to switch it up."
Girly Fashionista (on a budget)



ღ

UPKEEP

ღ


"I hate those fucking bitches in the A list only because they think they're big shit and it's utterly mandatory for their existence to use the most expensive shit in the world. I heard one girl complain because she ran out of her Oribe! Fucking Oribe! Do you know how much that shit costs? Too much and my paycheck deserves to be put to mostly clothes and makeup. Anything else is too fucking extravagant for no damn reason. So, no, I don't have some expensive crap in my closet. For my facial cleansing, I use Clean & Clear. It works, its inexpensive, and I love the smell of the grapefruit products. Then for my body, I go back and forth. Most days I use the Dove cream body wash, mostly in the Pistachio cream scent, and then I use Bath & Body Works products like lotion, body creams, and perfumes. Only on special days or when I'm feeling really good do I use my body scrubs or the shower gels. But I'm a big Bath & Body Works buff and my fave scent to use is Sweetpea.

Anyway, when my hair grew past my shoulders, my Mama was like, 'do your own shit.' So, I have. I use Carol's Daughter, the black Vanilla collection. It smells great and makes my hair soft while nourishing my curls on the days that I don't straighten it. I also do splurge a bit for the hair vitamins just to keep it all natural. I'm not on any strict diet because my mama makes too good of food to be wasting on being health-obsessed like some bitches and the most active I am is when it comes to conditioning for volleyball."



ღ

OVERALL ATTRACTIVENESS

ღ


"I'm cocky as fuck. I'll say a 10/10 every day."
As stated, Lateefah is extremely cocky. However, her score for herself wouldn't be the same as everyone else's. She would get a strong nine on her best days, eight on her average, and a seven occasionally.
---
---
╔══════════════════════════╗
XXX

Calculative ✦ Flirtatious ✧ Inspirational ✦ Persuasive ✧ Ambitious
Intelligent ✦ Independent ✧ Cunning ✦ Callous ✧ Resentful
Proud ✦ Manipulative ✧ Deceitful ✦ Competitive ✧ Obdurate
Selfish ✦ Vindictive ✧ Charming ✦ Indomitable✧ Controlling
╚══════════════════════════╝
ღ

PERSONALITY

ღ


One look at the Walker twins and one might think of little Lateefah as the younger of the siblings, the one that needs the protecting and coddling that only a younger sibling can receieve. And one would be very mistaken and might even have the pleasure or displeasure (it all depends on you, really) of seeing this little kitten turn into a ferocious lion. The quote that "big things come in tiny packages" has never rang so true as they do with Lateefah Walker and she will do well to make sure that you remember that. In fact, to clear up any of the confusion, it is she that is the oldest, she that is the fiercest of the two and she who is almost always in control. After all, she has had to be. While Marcel might do with their mother practically spoiling him, Lateefah has had to work for what she has and wants. And she's always led by her own desires. If she has ever wanted something, she goes after it. Years for it, takes. Some might call it selfish or even her being foolish for always aspiring out of her means, but as a girl who has spent her entire life wanting, Lateefah does what she has to in order to achieve her goals.

Lateefah, despite coming from a mother who tried to teach her children the ways of living a more religious life, has a downright cunning way about her. Deceitful too, if we're being honest. Oh, you might think that she is your best friend and above a good number of the Wannabes, she can have you very fooled. She has such a sweet face and not many, even the most perceptive, can see through her lying ways. And she's good at lying, always believed that a good lie can get you in and out of the right kind of trouble. The kind that can land you just a bit higher on the totem pole than you were yesterday. Make no mistake, she's not entirely vicious. Her desires to see herself flourish don't include her forgetting those who have done her kindness. Oh, no she has never forgotten these people. These will be the ones that will be by her side when her dreams come true. The exact and total opposite can be said for those who do her wrong or get in her way. Lateefah is not a forgiving person and she may tell you to your face that all is forgotten, but it is only a matter of time before the snake strikes. And trust, one of these days, all of her enemies will rue the day they crossed her.

But first and foremost, Lateefah is all about her own goals and dreams. And when she dreams, she dreams big and lets no one stand in her way. And she's good at getting her way too, with just the right kind of smile and flash of innocence in her sweet eyes to make you believe that she is nothing but a little angel. But trust, she is a wolf in sheep's clothing and that makes her dangerous. Because Lateefah can be downright vicious when people get in her way or aspire to anyway, and she's damn well cold when she feels the need to be. You might call it her being mean, she calls it being as real with you as possible. After all, not every second of her life is spent telling a lie. And she has never told horrid ones. No, ones that she knows will work and get the results she desires ranging from telling someone she likes them to something as simple as liking shoes that not even her grandmother would wear. Again, because these people might be useful to her and she is all about finding those who will be useful to her. This is a girl who wants to be in a higher position than the one she is in and people might doubt her, as they do with most Wannabes, but Lateefah is not one to doubt. After all, how many can say that they were able to get in between the relationship of one of the most powerful couples in their school?

And that might have seemed foolish to some. After all, why piss off the very person who's circle you want to get into? Simple, because Lateefah is not about to kiss ass to get there. Oh, she knows how to paint on the most beguiling of smiles and talk to the higher ups that will listen, but she also will not hesitate in being real with you. Despite knowing the games of this school's court and where she can situate herself, Lateefah has also understood that she is not Mikayla, or Aaliyah or any of the other Royal girls. She does not come from great money nor does she know the intricacies of their elite lifestyles. All she knows is that people like them are always in the minority and that it is about time that someone of her distinction comes into power, even in a way that is not with her holding the crown. After all, she's not a horrible person, as a good number of the students will have you know. While the Wannabes might be a joke to the other listers, a girl like Lateefah has managed to be a beacon of hope for a number of the students. In fact, she has inspired more of her classmates than a number of the Royals themselves can say. After all, by the end of freshman year she had been classified a Nerd, and then in the middle of sophomore year, a performer, and then by Junior year a Wannabe. A Wannabe only because she pissed off the Queen Bee. Lateefah has situated herself on the stairs of comeuppance and it's only a matter of time before she reaches her goal. She's a sign that things can happen and while some of the other listers might sneer down at her, the rest of her classmates have expressed nothing but admiration and maybe envy. After all, she's a reminder that charm is key and she has been a very charming, albeit deceitfully so, young woman.

She's a rather confusing individual, not yet understanding herself, but then again this is the girl who learned about a lot of things when her mother would not teach her, too busy coddling her boy and not caring for her girl like she should have. This is the girl who has always had to look out for herself because while her brother has had all the freedom of the world, she has been chained tightly to a wall that is not comforting. And she hates it and is too proud to admit her insecurities. To admit her weaknesses. No, to admit those would be heinous and for a girl who wants nothing more than to be better than what she is, Lateefah aspires for nothing but strength. Even at the face of having to be a bitch underneath the snake charmer. But she is bold, talented, and beloved by those who understand that she is meant for far greater than her title bequeaths her, and Lateefah herself knows that she will one day be exactly where she deserves. And those that hate her or hate on her will be able to do nothing but hate from afar because she will be too far gone in her achievement to even remember their names.



ღ

GREATEST JOYS IN LIFE

ღ




⋆

Talking to and spending time with her grandmother

⋆

Her accomplishments

⋆

Her popularity

⋆

Her dog

⋆

Family



ღ

GREATEST FEARS

ღ




ø

Failing

ø

Lizards

ø

Never being good enough

ø

Eventually having a huge blow-out with her mother



ღ

PRIORITIES

ღ




▪

Maintaining her 3.8 GPA

▪

Bring home trophies for volleyball so that she can become the captain next year

▪

Situate herself in such a way that she's the best option for Vice President or President next year

▪

Gain more popularity while maintaining what she has



ღ

LIFE PHILOSOPHY

ღ


According to Roseanne Barr, "The thing women have yet to learn is that nobody gives you power. You take it."
---
---
ღ

LIKES

ღ




✔

Smoothies

✔

Music and film festivals

✔

The beach

✔

Social media

✔

Being with her friends

✔

Visiting nail spas or getting her hair professionally done

✔

Being active

✔

Nachos



ღ

DISLIKES

ღ




✖

Inconsiderate or rude customers

✖

Teachers who pretend that they're the most important class and give the most homework

✖

Bigotry

✖

Frozen yogurt

✖

Driving for her brother

✖

Anyone who picks on her, her brother or her friends

✖

Twerking (despite being able to do it)

✖

How her mother treats her sometimes

✖

Rules and being told what to do



ღ

FAVORITE COLOR(S)

ღ


"Um, duh! Pink is my fave, hands down. Followed by lilac. Mostly, I like pastels."
Pastels, but pink is number one



ღ

FAVORITE MOVIE(S)

ღ


"My fave movie changes every year depending on what came out and currently, it's Beyond the Lights. Possibly because Gugu Mbatha-Raw needs to win several awards, but also because it was genuinely a good storyline."
Beyond the Lights



ღ

FAVORITE MUSIC

ღ


"Um, hello. Anything mainstream, especially Beyonce. She's the only queen in this world I love."
Mainstream



ღ

FAVORITE BOOK(S)

ღ


The Bluest Eye by Toni Morrison



ღ

FAVORITE FOOD

ღ


"Screw what anyone tells you, nachos are the best. There's this place back in Atlanta called Takorea, which is a Mexican and Korean infused restrautant with a bunch of awesome menu items. But their nachos...holy fucking shit, those nachos are literally the greatest nachos in the ENTIRE world. If I find better, I will retract that statement but those nachos are literally awesome. You already know I went there five fucking times while I was visiting my Grams."



ღ

HOBBIES & PASTIMES

ღ


"My number one hobby is working out. I was the lead dancer and choreographer for the liturgical dance team at our church. The one good thing my mother did was allow me to take dance classes at the Millennial Dance Complex for a year, which I loved. But I always loved being active. I've gotten into this thing called acroyoga, which was crazy hard at first, but I'm kinda in love now and I play volleyball. Conditioning is time-consuming, but it's also tension-releasing, and that's why I love working out so much. But shopping and social media are tied together as my second hobbies. I love to shop, even online shopping, and social media is a thing for my generation. My besties and I are always on Vine together and I give an outfit of the day on Instagram every day."



ღ

IDEAL WEEKEND

ღ


"Believe it or not, my ideal weekend is sleeping. Is it really that much of a surprise? I have SGA meetings, volleyball practice, two jobs and homework. The ideal weekend would be for the homework to already be done and all the hours in the world to just sleep."



ღ

IDEAL VACATION LOCATION

ღ


"Hawaii, no questions asked. It doesn't even matter who's with me...as long as it's not my mom. She's such a fucking cock block and even tries to tell me what bikini not to wear as if she wasn't the one who bought the one I'm wearing. Ugh, so annoying. But anyway, definitely Hawaii."
---
---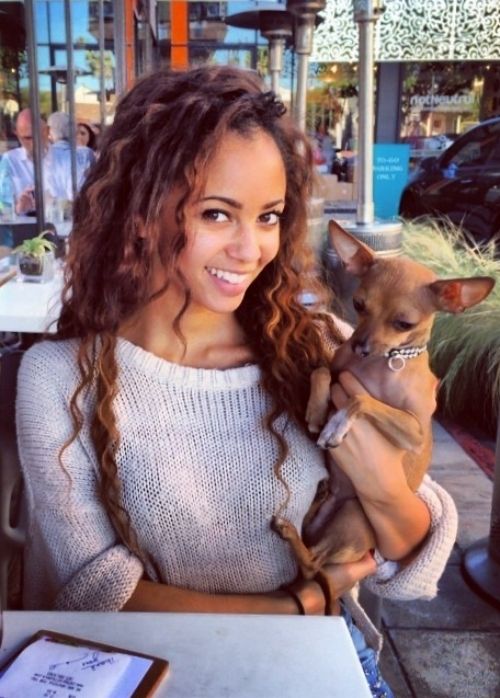 ღ

PLAYS MUSICAL INSTRUMENT?

ღ


"Other than vocals, no. I can sight read, if that makes a difference, but I didn't care about instruments."



ღ

PLAYS ANY SPORTS?

ღ


"As if you had to ask? Our captain's good, but a lot of people, including myself, will tell you that I'm better. I'm talking about volleyball, of course. I'm usually the setter no matter where I am during rotation, but I'm known for my over hand serves despite being short. Serves that have won us an entire round several times, mind you. Outside of school, I'm a runner. I don't visit the gym often, but we have weights and such in the house, and so I work out while I'm at home. Suicides in the back yard, laps around the neighborhood or even through the city, crunches, swimming at the rec, you name it. I take care of my vessel. Partially to fit this bikini, partially because those nachos were bomb as fuck."



ღ

SPENDING HABITS?

ღ


"While my brother likes to blow his money on video games and food when he goes out with his friends, mine is spent on clothes and accessories. Forever 21, H&M, Macy's, Anthropologie, Icings, all of the stores your beloved Listers would stay away from. I, however, have friends in mostly all of those stores, so I know how to find discounts and manage my budget just to have a little left over for gas and the occasional food run."
Budgets better than her brother



ღ

SMOKES?

ღ


"As a person who sings on a regular and is an athlete, the only thing that better hit my lungs is this oxygen I'm sucking up. Anything else needs to swerve left."
Never



ღ

DRINKS?

ღ


"Only at parties or when I'm super stressed. I really am a social drinker and my favorite drink is a Mai Tai. Don't ask me why, I just love it a lot. Or a strawberry mojito, it depends. But that's not a regular for me. However, when I'm stressed, Dad's liquor cabinet looks pretty damn appealing."
Social drinker, but drinks more during the school year when she's stressed



ღ

OTHER DRUGS?

ღ


"Um, no. Not unless I'm planning for an early burial."
---
---
ღ
DRIVES AND MOTIVATIONS?
ღ
"The main thing that drives me is the fact that I'm always down for proving people wrong. One of my teachers in DC thought I needed to stay back because we moved a lot and obviously, I couldn't have retained enough information. When in fact, I had retained more than some of their current students. But it really struck me that people literally will talk down to you. I hate it and what drives me is the desire to prove you wrong. Doubt me and watch me succeed you."
ღ
WHAT ARE YOUR GOALS?
ღ
"As of right now, my goals are my priorities and I will do what I have to in order to see them through. I've worked extremely hard to get where I am and I've been good at accomplishing my goals thus far. I don't think it'll be too hard to keep up the good work."
ღ
WHERE DO YOU SEE YOURSELF IN FIVE YEARS? TEN YEARS? TWENTY YEARS?
ღ
"Well, okay, it's always helpful to speak things into existence. In five years, I see myself as a senior at Spelman College. A political science major with a double minor in education and Spanish, to be exact. I will have officially become inducted or will be in the process of being inducted into the Pi Sigma Alpha National Political Science Honor Society and I will also have already been a member of the Mui Pi Chapter of Alpha Kappa Alpha. My mom's a legacy along with her mother and I wanna keep it in the family. At the ten year mark, I hope to have already delved into public policy, particularly as it pertains to education reform. By then, I would have liked to have been in a long term relationship with marriage possibly in the future. At the twenty year mark, I'd like to say that I was a state senator or at least in someone's office as assistant or something. I haven't really looked too far ahead, but I might very well return to Atlanta. I'd also like to be very much married by then with at least two kids."
---
---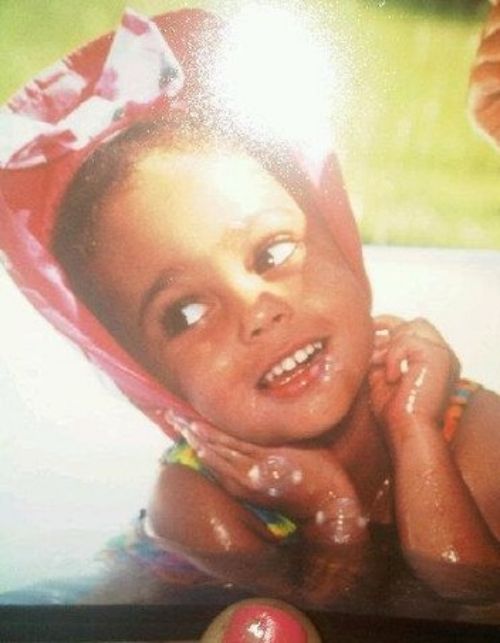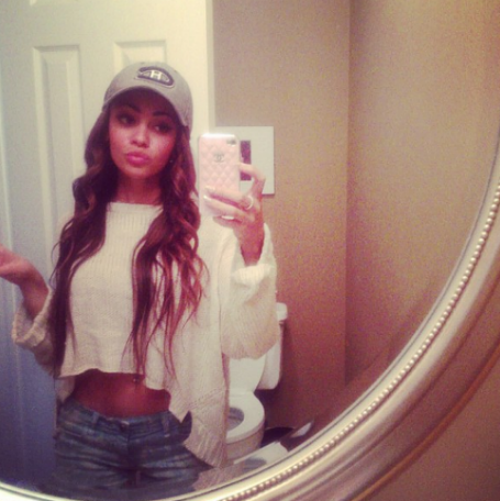 ღ

HOMETOWN

ღ


"Not that I've officially let go of the accent. You hear it every now and then, but I'm an Atlantian forever and I plan on returning."
Atlanta, GA



ღ

CHILDHOOD

ღ


"It was hectic and moving around a lot was just not okay with me. We would always make friends and then say goodbye to friends, and we almost stayed back because of this fuckery. Dad was the best though. He still is and I'm not gonna lie, he's my favorite parent. Growing up, Marcel was the sicker one. Literally, all the attention was on him after we were born because he had somehow got some infection and Mom was just worried about her baby boy. Daddy remembered me though, I was his caramel drop and honestly, I went wherever he went when I could. He spoiled me, that much is true, but it was better than constantly being chastised by Ma. She can be exhausting and I hated the months when Daddy wasn't home. Marcel would remember me and he loved me to death, still does, but sometimes...sometimes Ma honestly just wants me to up and leave our house, and I might not have any regrets when I do.

However, we were living in Hawaii two year before freshman year of high school when my mom's friend said that she was considering putting our current home up for sale. She wanted to rent the space out and Mom was already thinking about California, just because she wanted to cook and such, and she liked the opportunities there than in Hawaii. Not that I minded being in Hawaii. Second to Atlanta, Hawaii was the one place we stayed at the longest, I had learned how to surf without dying, and I loved it. But then she got the position she wanted, Dad was able to move to Presidio of Monterey, and before we knew it, anything that Marcel and I had to say was ignored. California's nice and all, but I honestly would have rather lived in Hawaii. The guys were cuter."



ღ

PETS?

ღ


"I've had Sammy going on five years now and this is bae. I love her."
Sammy



ღ

CHILDHOOD HERO?

ღ


"I hated that bitch for being able to do whatever the fuck she wanted, but Dora the Explorer was goals. She traveled everywhere with no parental supervision, had a talking monkey as her best friend, and her hairstyle never was fucked up by all the crap she did. I was down for it."



ღ

DREAM JOB?

ღ


"President of the United States. The prettiest president ever with a pretty black pony and magical powers. And the White House was pink. Don't judge me, I was seven and my Daddy told me I could be anything I wanted."



ღ

EDUCATION

ღ


Peyton Forest Elementary School (PreK - 4th grade) || Charles Barrett Elementary School (5 - 6th grade) || SEED Public Charter School of Washington D.C (6 -7th grade) || Kihei Public Charter School (7 - 8th grade)|| Beverly Hills High School (9 - Current)



ღ

SOCIOECONOMIC STATUS

ღ


"I guess you can say that we're upper middle class, not exactly bad but not exactly grand according to Beverly Hills High standards. But I like it and we've never been without things. We haven't struggle much and for that, I'm grateful. My father is a major in the United States army with over six years of experience, so he makes about $70,000 per year with the inclusion of benefits and the occasional bonuses. The reason my mom really wanted us to stay in California because after several recommendations and interviews, she was hired as the executive chef at Joe's Restaurant on Abbot Kinney Boulevard, which garners her about $60,000 annually with, surprisingly, a few bonuses here and there."
Upper Middle Class
---
---
ღ
THE GRANDPARENTS
ღ
"Neither Marcellus or I are particularly close with my Dad's parents. Not that we don't know each other because they do family reunions every year, but we're just not close. We do a call maybe once a month, but that's it. On the other hand, Mom's parents have always been the best. It was Grams who taught me how to cook and I'm still sad every time I think about the fact that grandpa died this time last year, but I'm always calling Grams. I call her every day, in fact. If I'm on lunch break and don't feel like dealing with people, I call my number one girl. Not feeling like homework? Grams. She's so sassy and I love it, and she's genuinely easy to talk to. I love my Grams and I wish she would just move over here and stop pretending like she's bound to Atlanta."
ღ
THE PARENTS
ღ
"I will say it time and again, I'm a Daddy's girl. I know where the love comes from and it damn sure doesn't come from my own Mama. Daddy is my favorite person in the world and he's so supportive. He's the reason I'm even considering government occupations. I wanted to be like him, all for the country. But I also know I'm not about to join no army. No one's screaming into my ear and calling me a maggot. I'll fuck a bitch up. But he's really just great and I love him and I hate that he's not around often enough.

And don't get me wrong, Ma and I love each other. She's my mom. I'm her only daughter. I'm her eldest child and I like to tell myself that she stresses me out because she wants me to be independent. Which I am. I barely ask for anything. It's just...I don't feel like I can talk to her like I can talk to her mother. I can't talk to her about the crush I have, the fact that I am sexually active, or even about how I feel on a regular basis. I just can't. Everything she says turns into a critique, nothing I do is right, and I'm always disrespectful and never being...good enough. I hate it and I hate being in a house with her and I really wish she considered letting me stay with Grams."
ღ
HER OTHER HALF
ღ
"Don't take anything I've said about my brother as hate. Marcellus is my other half. I would literally die and kill for this dude, no lie. We came into this world together and I would never want us to leave it together because I'd at least like one of us to live as long as they possibly can, but he's the main person I would put it all on the line for. I might seem dismissive of him at school, but he is my little big brother. I say that because just as I watch out for him, he's even more-so with me, even when people try to tell him that I'm in the wrong. Even when he knows for certain. We are family and I love to the moon and back. I just can't help but feel envious sometimes. Does Marcel have a curfew? Barely. Does Marcel have to worry about Ma getting on him about opposite genders being in his room? Nope. Does Marcel's schedule get changed around if Ma has something to say? Nope, not at all. More than that, she's always worried about him. Fussing over him while I'm always getting heat for what? Dinner not being ready? It's annoying. He is too, at times, but I love him."
---
---
ღ

LIVING SITUATION?

ღ


Lives with mother and twin brother, with the inclusion of her father during his leaves



ღ

FINANCES?

ღ


"As much as I hate her, Jauregui stores appreciate their staff a bit more than Victoria's secret with giving people $13 per hour with the benefit of employee discounts on merchandise. So, during the school week, I would make $260 per week. Then as a sales associate at Victoria's Secret, I would make $73.04. Which isn't a lot compared to a number of my classmates, but my mom gives us $150 per month, so that helps."



ღ

HOME

ღ


"My mom's old roommate and best friend is into real estate and she technically owns the home, and allows us to pay less than what her normal tenants would have to. It might not be the grandest of places, but I love the closet space and I don't have to share a bathroom."
Address: 4912 Mammoth Ave, Sherman Oaks, Los Angeles, CA 91423
Prescott Properties presents another truly hand-made URBAN RANCH masterpiece. Always one step ahead with topnotch designer finishes – tile, stone, paint, finish carpentry, all of these elements inspire. Thoughtful and creative renovation on a lovely street in wonderful neighborhood. Newly expanded, major renovation with new systems, appliances, materials. Master Suite has soaring high cathedral T&G ceiling, expansive walk-in closets, spacious and sexy spa-like master bath. Two en suite bedrooms, plus groovy and cozy office off the family room. Elegant formal living room opens to brilliant kitchen that adjoins to great room and outdoor deck overlooking huge flat grassy yard.

Exterior
X~X

Foyer
X~X~X

Kitchen
X~X~X~X~X

Living Room & Dining Room
X~X~X~X

Home Office
X

Lateefah's Bedroom
X~X~X

Marcel's Bedroom
X~X

Master Bedroom
X~X~X~X~X

Backyard
X~X



ღ

TRANSPORTATION

ღ


"There are two cars. One that my mom uses to go to and from work, and when she's picking up Dad. That's the truck. Marcel and I have to share the second car, which sucks since I'm the one who needs the car more. Unlike some people, since he has two bikes that he claims to like using even though he's constantly asking for a ride everywhere. So, I'm the one who drives it the most and only on the weekends does Mom actually allow anyone to touch the truck. And by anyone, I mean Marcel."
2009 Toyota Camry Hybrid
---
---
ღ

FEELINGS ON RETURNING TO B.H.H.S?

ღ


"It's a new year, no need for a new me, and I honestly can't wait."



ღ

COLLEGES LOOKED AT?

ღ


"I've already looked, decided and I already have the merchandise purchased and they currently decorate my room. You know it, Spelman College is the dream and I already know that I will be a student there. They've been sending me things, like all the other schools, since sophomore year. But they were the only school that I visited. I even stayed the night and got to attend a class with a current student. That's the dream and no one can tell me otherwise."



ღ

FEELINGS ON CLIQUE?

ღ


"Don't even get me started. All I'm gonna say is that I'm grateful. I'm the most liked Wannabe in the school. At least, I can say that."
She's satisfied, for now.



ღ

IS SHE HAPPY HERE?

ღ


"Am I happier here than I was where I was back during sophomore year? Yes, hell yes. Marcel's good with being a Drifter. I couldn't deal. I was a Nerd because I was smarter than the rest of these basic ass bitches, then a performer because well, look at me, and then a Drifter because I'm swag like that, and now a Wannabe. I have climbed higher than the majority of this school has fathomed doing, and so of course I'm happy. But of course I want more. I always want more and I will be a Royal. Maybe not this year since I'm not begging for forgiveness. After all, it takes two to tango, but I will be a Royal. Just watch."



ღ

AVERAGE GRADES?

ღ


"Since we're gonna pretend like those C+ never happened, my average grades are typically B+ and As, never anything lower than a B. Like I said, I have a goal school and a career. I can't let something like GPA hinder me from accomplishing my goals."



ღ

STUDY HABITS

ღ


"I'm an excellent student, let's get that straight. The only reason I lost those 0.2 points was because of these C+ that will never happen again. I was stretching myself thin, which was probably why I fucked up enough to fuck the queen bee's boyfriend, but it's whatever. I'll just buckle down like I always do in the silence of my bedroom and get these extra credit assignments in while I'm at it."



ღ

ANY CLUBS? SPORTS?

ღ


"As much as it breaks my babies' hearts, I will not be returning to the Homework Heroes as a tutor or to the Glee Club as a first soprano. I've been singing my entire life and while I love it, I wasn't doing it for me. I sang in the choir at church and danced in the dance ministry because my mom wanted me to. And I came here to sing because, well, it had become a part of me. But now I can't, I won't. And I'm done tutoring people. I have two jobs and I wanna focus on being Secretary for SGA since I was elected during the spring of last year, and I need to do a good job to at least win VP senior year. But I will never quit volleyball. I plan on being captain after all."
Volleyball Team & Secretary of Student Government Association



ღ

CLASSES TAKEN? GRADES?

ღ


"Of course, I had to satisfy the basic criteria. Math, sciences, english, history - the works. But I've taken a good number of extra classes that had to do with singing and dancing, which I was happy about, but I'm moving on now."



ღ

CURRENT GPA

ღ


"And this is why I know that I've got Spelman in the bag. Unlike some of these hoes, I do my work. I may be exhausted by the end of the day because of all that I do, but I know that the rewards will be delicious."
3.8



ღ

SCHEDULE

ღ


1.United States History 2.Principles of Education 3.French 5-6 4.Trigonometry 5.Spanish 5-6 6.Physical Education 7.English 5-6 8.Lunch 9.Environmental Science
---
---

FACE CLAIM|| Vanessa Morgan

ROLEPLAYER|| Girl2Fine2 (but you can call me Nellie or Nelle)

TIME ZONE|| Eastern

FREQUENCY OF POSTS|| I could post about three times per week, maybe more if I'm ignoring school work or just not doing anything


---
---