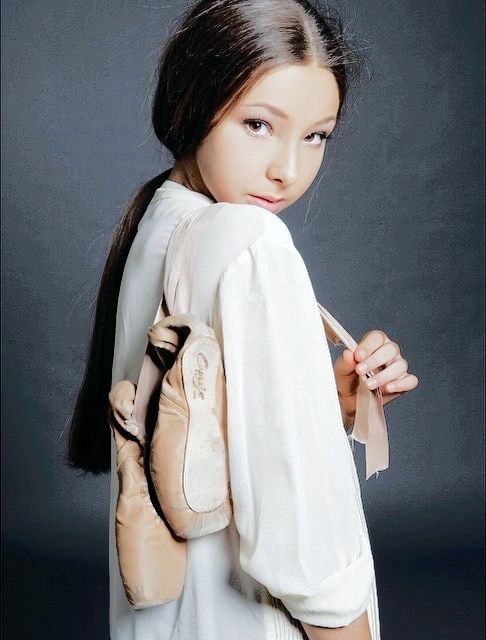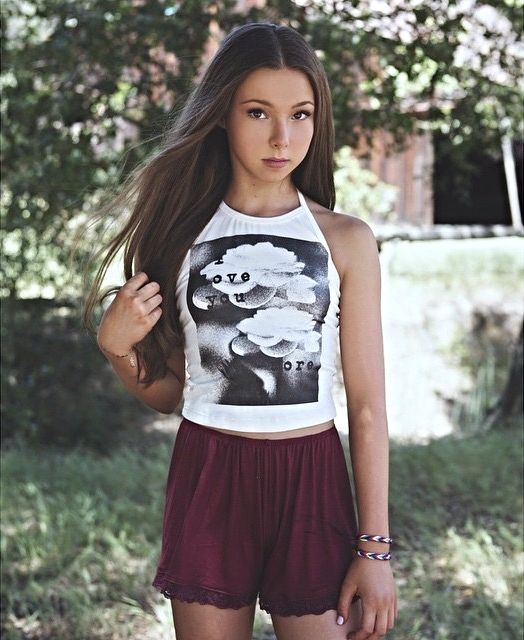 Full Name


Sophronia Kaylee Passerini



Nickname(s)


Sophie, Sophia, Soph, Nia, Ronnie, Skeletor, Slut, Tramp, Thot, Jailbait



Preferred Name


"A lot of people tend to have problems pronouncing my first name so I just tell people to call me whatever their most comfortable with. Usually people tend to call me either by Sophie or Sophia although Soph is also common. Only people in my family tend to call me Nia or Ronnie. However, I don't really have much of a preference either way."



Nationality


America



Ethnicity


"My daddy is Italian and my mom is caucasian."
Italian and Caucasian



Date of Birth


September 7th, 2001



Age


Thirteen



Zodiac Sign


Virgo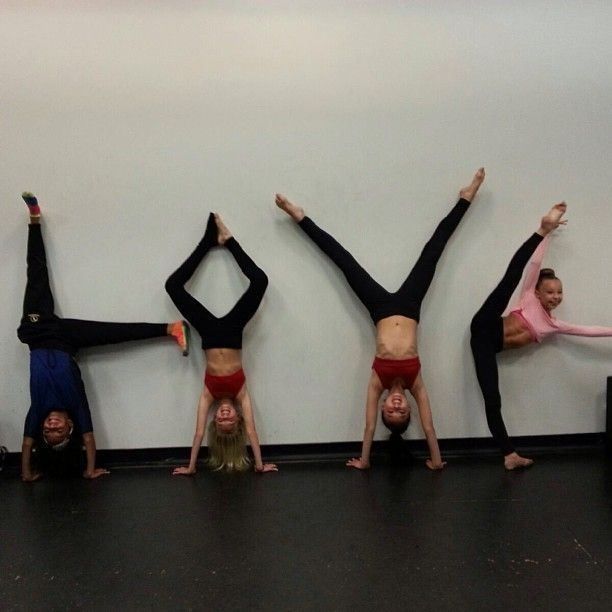 Sexual Orientation


"I would assume that am a straight but how would I really know. I'm thirteen. I've never even been kissed before so how am I suppose to know if am gay, straight or all of the above?!"
Questioning



Relationship History


"When it comes to the world of dating and things along those lines I am extremely inexperienced. I haven't even had my first kiss yet. Yet alone have I had a boyfriend...or girlfriend...possibly...I-I don't know."



Current Relationship Status


"Well seeing as I just mentioned how I've never been in a relationship I guess you pretty much know the answer to this."



Virgin?


"Well obviously. I mean am thirteen. What thirteen year old has had sex before? Its not like am planning on being a virgin till marriage but I not exactly in a rush to lose my v-card. When it happens it happens but until it does am not waiting around wishing and praying for it. I'm fine with being a virgin and I don't think there's anything wrong with that."
Yes

Hometown


Poway, California



Upbringing


"I wouldn't say that I was spoiled as a child although their are many who would say otherwise. I've lived a very content and comfortable life. I consider myself to be very blessed and fortunate. I've never wanted for anything and I've always been clothed and feed and taken care of by my parents. I realize that there are many people who don't have what I have and my parents have made sure that I know how lucky we are because there are many people who struggle living paycheck to paycheck which is something that my family doesn't have to do. My life has always revolved around my family and dancing. Every friend I have I met through dance either from auditions or competitions. Just as an Olympian, I train thirty-five to forty hours a week in Jazz, Contemporary, Tap, Ballet and Ballroom. Its been that way for as long as I can remember and I'd be lying if I said the work its hard, but its also rewarding. I love dancing and in the long-run all this training, time and energy is just helping me to reach my goals and dreams. I have no complaints about my life or my childhood. I love my life."



Childhood Idol and or Hero


"I was obsessed with Angelina Ballerina as a little girl and I think that that cartoon had a big impact on my life. I got my mommy to put me into dancing because of that cartoon and because of Angelina. I wanted to be a ballerina just like her and I have often wondered what my life would be like if I never watched that cartoon as a girl. That little mouse inspired me. So much so that till this day I still have every book ever made. I have the classic storybooks, the four Angelina's Diary books, the novelty books, reading books and the activity books that although I completed ages ago I can't make myself throw away. Although this is kind of...no this is really embarrassing to admit but I've seen 'Angelina the Mousical' five times and had three Angelina Ballerina themed birthday parties in my life. Angelina Jeanette Mouseling was without a doubt my childhood idol."



Dream Job


"Given who my childhood idol was it isn't a huge shocker that I wanted to be a ballerina as a child. I started dancing because I wanted to dance like Angelina and over a decade later am still dancing. Nowadays my dream job would be to become a Rockette but even that doesn't happen as long as I end having a career that in some way, shape or form involves dance I think I will be happy. However, I really want to be a Rockette."



Pets


"I had both a chinchilla and a rabbit when I was little. My chinchilla was all white and I had named him cotton because he felt like cotton. Than my Harlequin rabbit that was also a boy I named Tigger because his fur reminded me of a tiger but he was far sweeter. I had gotten Cotton when I was three and Tigger when I was five. Tigger died two years ago two days after Christmas; he had lived to be seven which is old for a Harlequin rabbit. Cotton is still alive today. He turned eleven in March and seeing as chinchillas have an average lifespan of twelve to twenty years he'll probably be around for a while."
Cotton | Tigger



Education


"I've been homeschooled my entire life. I started dancing at the age of two years old at San Diego Dance Centre in Poway, CA and as of now, I train 35 to 40 hours a week in Jazz, Contemporary, Tap and Ballet. It was my idea to go to be public school. While I've never attended a real school friends I have made through dance have and I feel like am missing out. I want to experience things like school dances and pep rallies and having teachers that aren't my mom. I don't know what attending an actual school is going to be like but am excited to find out. Hopefully, things will be just as awesome as I imagine it to be, but I guess I won't find out until I get there. Am crossing my fingers."



Social Class


"My father is an orthopedic surgeon with a subspecialty in spinal surgeries. He makes a little over seven hundred thousand dollars a year, which from what I've heard is pretty much chump change compared to what some of the students who attended Beverly Hills High School parents make. Heck some of the students at that school make more than my father does in a year. My mother was initially a housewife but as I began to flourish more in the dance industry she became my manager."
Upper Class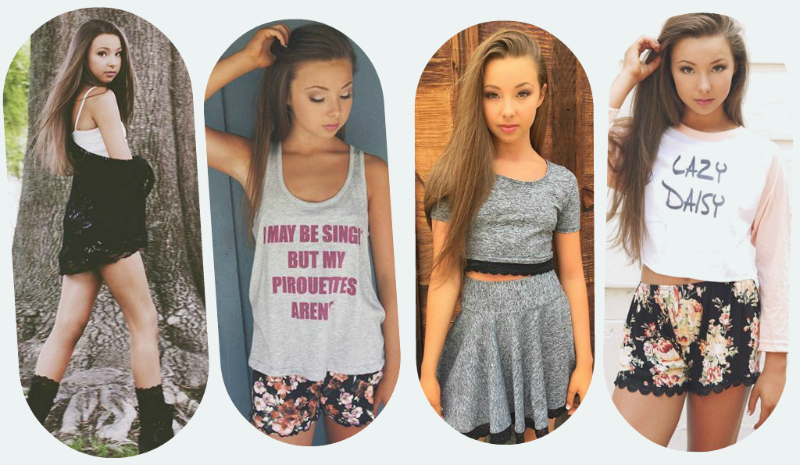 Household


"I'm a single child. I have no older or younger siblings. I know a lot of only-kids like being the only child but I think it would actually be cool to be a big sister. Or maybe even a little sister if my parents ever decided to adopt a person older than me. Not that I think my parents are actually want have another child. I'm just saying...I wouldn't be opposed to it. Regardless, I live in a three person household. It's just me and my parents. Well, me, my parents and Cotton."



Pets


"Sometimes I think that it would have been a lot simpler if my parents had just gotten me a dog. Although at this point Cotton is a part of the family and I can't imagine not having him. He's not that hard to take care of but when caring for a chinchilla you've got to do things that you wouldn't have to do for a "normal" pet. For one if you come over to house and come into my room you will find that it is freezing. Chinchilla's overheat easily so my a/c is always on in my room, its always sixty-five degrees or lower in my room. Which maybe if I was living somewhere that wasn't California it would be a problem but I'm the kind of person who prefers being cold or hot because it just gives me an excuse to drink hot coco and bundle myself in blankets. I only have to clean the cage once a week which I guess is better than having a dog I'd have walk multiple times a day. Because Cotton is a nocturnal animal he pretty much sleeps from the time I get up till the time I get home which is great because I don't have to feel guilty about leaving him at home all day. All in all Cotton is a great pet to have. but I think I do want to get a dog. Maybe I'll get one after Cotton passes. I haven't decided yet. "



Occupation


"I consider modeling to be an occupation of mine and I'm also have my own dance wear line with California Kisses and I do modeling with that company as well."



Residence


44 Beverly Park Circle, Beverly Hills, CA, United States
Behind the gates of Beverly Hills' most prestigious private enclave known as Beverly Park sits this sprawling Tuscan-inspired villa where old-world beauty and decadence meet modern luxury. This stunning and secluded Italian Villa was built to the most exacting of standards to create a grand, yet intimate, compound-Estate that perfectly unites Old World Tuscan charm with elegant modernity. Resting on nearly two acres, a large gated drive and motor court with a fountain at the center leads to the stately 12,440-square foot main house. Superior craftsmanship is apparent in every detail, from the 30-ft soaring ceilings in the grand entry foyer, to the gorgeous hand-painted Trompe L'oeil murals and the usage of Venetian plaster throughout. These ornate qualities, among many others such as imported limestone and Italian Travertine flooring, set the tone for the extraordinary scale of the 7-bedroom, 13-bath residence, which boasts over 17,000 sq ft of living space and unparalleled California living.

Grand European architectural and design elements such as imported limestone columns, soaring ceilings, Italian travertine floors, hand-painted murals, coffered ceilings, silk carpets, crystal chandeliers and outdoor loggias are featured throughout the home. A pool, cabana, two-story one-bedroom guesthouse, 12-seat theater, outdoor sport court, steam sauna, world-class gym, floral gardens and lush lawns are among the home's many amenities that make this exceptional estate an ideal retreat for both living and entertaining. An entertainer's paradise, this estate is equally worthy of entertaining heads of state, hosting charitable events or simply relaxing at home with family in the movie theater, game room, or at-home Spa rooms.



Transportation


"Obviously am not old enough to drive so either my parents drive me where I need to go or I'll have to take the bus or walk."
Exterior


X - X - X - X



Interior Details



X - X - X



Foyer


X - X - X - X



Living Room



X - X



Great Room


X - X - X



Sophronia's Bedroom


X - X - X - X - X - X - X - X



Home Theatre


X - X - X - X



Media/Game Room


X



Office


X



Formal Dining Room


X



Kitchen


X - X



Sauna


X



Pool & Cabana


X - X - X - X - X



Patio


X



Fitness Room


X - X



Outdoor Recreation Area |Courtyard | Garden


X - X - X - X - X - X



Garage


X

Amenities
Billiards Room, Butler's Pantry, Cathedral Ceiling, Ceiling Fan, Courtyard, Elevator, Fitness Room, Garage, Garden, Health Club, Hot Tub, Jogging/Biking Path, Large Kitchen Island, Media/Game Room, Pantry, Park, Pool, Sauna, Tennis Courts, Walk-In Closets, Whirlpool Tub, Wireless Internet.

Appliances
Cook Top Range, Grill, Hot Tub, Kitchen Island, Kitchen Pantry, Oven, Range/Oven, Refrigerator, Wine Cooler.

Interior features
Abundant Closet(s), Balcony, Beam Ceilings, Cathedral/Vaulted/Trey Ceiling, Crown Molding, Decorative Lighting, Decorative Molding, Elevator, Entertainment Center, Exposed Beams, Fitness, Floor to Ceiling Windows, Furnace, Furnished, Hardwood Flooring, High Ceilings, Home Theater Equipment, In-Law Suite, Intercom, Kitchen Island, Network/Internet Wired, Recessed Lighting, Sauna, Security System, Skylight, Solid Surface Counters, Solid Wood Doors, Study, Surround Sound Wiring, Walk-In Closet, Wall Paneling, Wood Floors, Woodwork.

Rooms
Den, Exercise Room, Family Room, Formal Dining Room, Foyer, Game Room, Great Room, Guest House Separate, Guest Room, Home Theatre, Library, Living Room, Media Room, Music Room, Office, Recreation Room, Sauna, Study, Wine Cellar.

Exterior features
Barbecue, Deck, Enclosed Porch(es), Exterior Lighting, Hot Tub, Lawn Sprinkler, Open Porch(es), Patio, Recreation Area, Swimming, Tennis Court(s).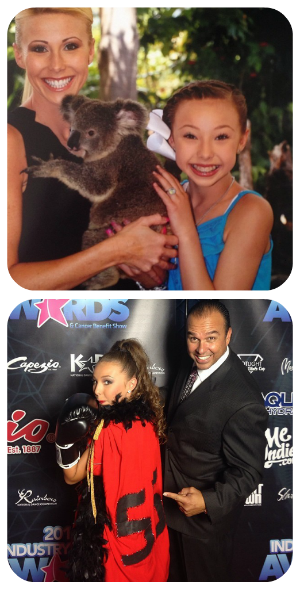 Jaclyn Passerini


Mother - Manager - Thirty-Four

"My mommy is my everything. She's my mom first and foremost, but she is always my manager; my teacher; my best friend and my biggest and greatest supporter. While my mom wasn't a teen mom she did have me at a young age and when she had me she put whatever dreams and aspirations she had for herself on the back burner and she put her all into raising me and I appreciate her more than she will ever no. She's has always been there for me and I know that she always will be. When a two-year old me told her that I wanted to be a ballerina she didn't look at it as a stage or just something she could throw me into to make me happy. She believed in me even than and once I told her my dream she did everything in her power to make it come true. She has been a chauffeur, a makeup artist and everything I have ever needed her to be. Without my mom in my corner I wouldn't have been able to accomplish any of the things that I have. She has always supports me like nobody else in this world and more than that she listens to me and values my opinions and just wants me to be happy. When I told her that I wanted a "real school experience" she didn't take it in a bad way. Although she isn't exactly thrilled about my decision she knows that me wanting to go to public school has nothing to do with her or me feeling like she's an inadequate teacher—I just want to be around people my own age and do what other kids my age are doing. I love my mom. Always will."



Michael Passerini


Father - Orthopedic Surgeon - Forty

"My daddy is my heart and one of the many blessings in my life. It's because of all the hard work and long hours that he puts into his work that my mom has been able to dedicate as much of herself as she does. He may not manage my career or able to come to every competition am in but he plays just as big of a role in my life as my mom does. Without him supporting us and providing for our family the way that he does my mom wouldn't be able to do what she does. There is no one else out there like my daddy and I am thankful for him everyday. He is a big inspiration in my life and I love and am grateful for all that he has done and continues to do for me and our family. I wouldn't have what I have without him."
Skin Tone


Warm Undertone | Medium Skin Tone



Height


5'1



Weight


90lbs



Body Shape


Inverted Triangle Shape



Body Type


Ectomorph



Hair


Grown never purchased, Sophronia's has thick, gorgeous dark brown hair that natural dries glossy, smooth and straight. Over the summer she grew her hair out a little bit more than she usually does and it now stops at her midsection.



Shape of Face


Diamond



Eyes


Brown



Distinguishing Marks


"I don't think I have any."



Physical Disabilities


"Am fortunate enough not to have any."



Tattoos and Piercings


"As of right now the only piercings I have are my ears and as far as tattoos go I can't really see myself ever getting one. Although who knows. Never say never, right?"



Fashion Sense?


"Being a dancer Halloween its far from once a year experience for me as I always seem to be in and out of different costumes. I feel like my fashion style would be classified as girly chic."



Overall Attractiveness


Standing at a height of five feet one inches and weighing less than ninety pounds, Sophronia is no stranger to people commenting on her weight. While most people won't come right out and say it she has heard whispers of people criticism of her body saying that she is "too skinny" and others wondering if she is suffering from some kind of eating disorder. Sophronia realizes that according to BMI and other weight related charts she is considered to be greatly underweight and malnourished but she her weight its something she can control. She's been a dancer since she was two years old and trains thirty-five to forty hours a week. She's never strayed herself a day in her life; in fact she eats at least five meals on any given day. She just doesn't put on weight. She doesn't feel like she's sick and she has never felt sick, she eats what she wants when she wants and she does her best to not let the things people say about her body get to here but some days that's harder than others. Her peers can be vicious and while some people may think only overweight people are body shamed Sophronia can testify that that is not the case.

Being a dancer she often has to wear what people feel are very "revealing" costumes and makeup since which is something that a lot of people (mostly adults) have an issue with because they feel like it makes her "grown" and that she is "growing up too fast". Personally Sophronia loves to wear makeup as without it people often mistake her for a twelve year old if not younger. She doesn't want to grow up fast but she also doesn't want to look like a child. She loves to wear her costumes and makeup as well as heels and other things that people often condemn her for calling her things like a "slut" or "jailbait". Like with her weight situation she does her best to just filter out the haters and trolls and focus on herself and what makes her happy, but again that's not always an easy thing to do.

In spite of the things people say about her and what she sometimes thinks and feels about herself-Sophronia is a gorgeous young lady. Due to years of dancing and rigorous training she has an athletically toned body. She has amazing legs and subtle curves. With an angelic face and flawless-blemish free skin Sophronia may not be the most beautiful girl in the world but she is anything but unattractive in any way, shape or form.
Positive Traits



✔ Competitive

✔ Humble

✔ Good-natured

✔ Sporty

✔ Ebullient

✔ Disciplined

✔ Earnest

✔ Compassionate

✔ Daring

✔ Strong-minded

✔ Considerate

✔ Methodical

✔ Discreet

✔ Conscientious

✔ Elegant

✔ Sympathetic

✔ Cooperative
Negative Traits



✘ Naive

✘ Gullible

✘ Absentminded

✘ Emotional

✘ Reserved

✘ Sensitive

✘ Apprehensive

✘ Insecure

✘ Meek

✘ Self-conscious

✘ Hesitant

✘ Passive

✘ Quirky

✘ Rigid

✘ Pretentious

✘ Overcritical

✘ Fastidious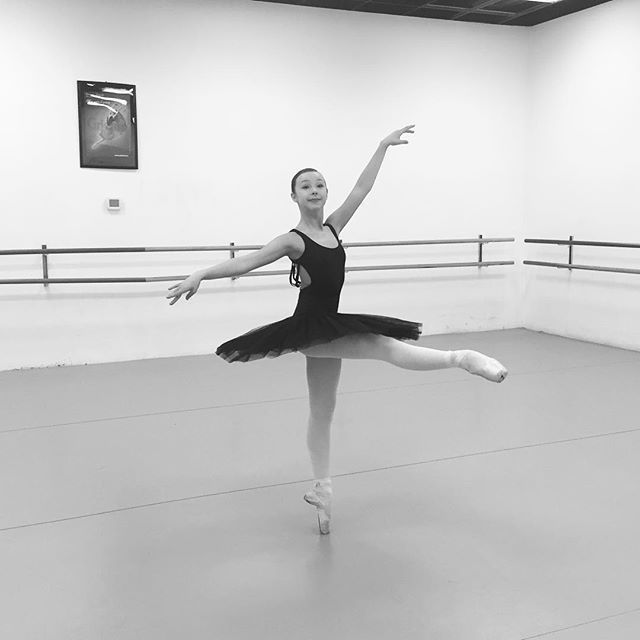 Personality


[font=American Typewriter]Sophronia is your average thirteen year old girl just trying to figure out who she is and where she fits into the world. A product of homeschooling, Sophronia has both benefited and been hindered by her home education. As a homeschooler Sophronia never experienced some of things that kids who attend public or private may; like peer pressure, bullies and this need to "fit in." Homeschooling gain her the freedom to dress and act and think the way she wanted to, without the fear of ridicule or feeling like she had to be something she wasn't to be accepted. A big part of why Sophronia is the quirky, buoyant—spunky individual that she is, is because of the fact that for a long time in her world wasn't dictated by adolescent trends and dangerous experimentation. She had the freedom to be whoever it was that she wanted to be without the fear of judgement.

Of course that all changed when she two years ago when she broke the 2013 Guinness World Record for of doing fifty-five consecutive pirouettes. After that her entire world change and suddenly she had more fame than she had ever had before. Not that she wasn't semi-fame before she broke the record as she had always been said to be one of the most exciting and top talents in the dance industry. However, in 2013 her career really sky rocketed and her determination and talent has lead her to excel in many ways as outside of just breaking a world record. Now she is a spokes model and designer of her own Dance Wear line with 'California Kisses', she's the youngest person ever to have a shoe sponsorship with Iconic Dance Brand, 'Capezio' and she has won several National Championship Dances Titles. At such a young age, she has been featured in numerous television shows such as 'Dancing with the Stars', 'So You Think You Can Dance', Disney's hit show 'Shake it up', 'X-Factor' and 'America's got Talent', plus several talk shows like 'The Ellen Show', 'The Ricki Lake Show', to name a few. She made her film debut in 2010 as child star icon, Shirley Temple in the Fox Legacy Movie "The Shirley Temple Story". From London, Australia and the United States, Sophronia can be seen on the cover of several popular dance magazines such as Dancetrain, Starbound, Prima Dance and Dance Spirit.

Her rising stardom has shattered the once secure and sheltered bubble that has been her life and its effected her in ways that she never thought it would. The only people that she ever really interacted with outside of her family were her dance teachers and the other kids she met through dancing. While it can be said that Sophronia was always rather hard on herself it wasn't until she was introduced to the world of social media that her self-esteem took a massive blow and she became self-conscious and insecure about her appearance. Sophronia had never had any form of a social media—not Myspace, AIM, Pinterest, Tumblr, ect. When her level of fame began to rise so did her internet stardom and as a way to interact with her fans Sophronia convinced her mother it was time for her to join the social media movement and since than she has gathered close to a million teens and tweens worldwide that follow her every move on social media. Of course with fans also came the trolls and haters that attacked Sophronia for the way she looked, the outfits she wore when she performed, the fact that they didn't think a child her age should be wearing makeup, the high pitched sound her voice makes when she gets nervous and anything and everything else they could think to say that was make a thirteen year old girl feel bad about herself.

The once quirky teen became a shell of her former self. The girl who was once the type of person to go out of her way to introduce herself to strangers and make others feel welcomed and secure became more reserved and meek. Her insecurities made her apprehensive and hesitant to interact with those she didn't know out of her fear or what they would say about her and even worst would be what they wouldn't say and instead think about her. If it wasn't for friends like Amelia being there for her and reminding her that she needs to just block out the haters and embrace the support from those who love and look up to her she would probably never leave her house. Her lack of social experiences outside of her dance world has left her a bit naive and gullible. Which when paired with her good-nature and sympathetic heart makes her someone that can be easily manipulated by people with malicious intent.

All in all Sophronia is a humble and earnest young girl that is happiest when she is dancing. Through dancing Sophronia learnt things like discipline and dedication and it brought out this competitive spirit in her that made her always want to do and be the best. Her desire to be the best dancer that she could be also made her overly-critical of herself as she became fastidious and meticulous when it came to nailing every move just right and always hitting every step perfectly. The mean words made by faceless anonymous strangers has made her more sensitive and emotional when it comes to what people say and think about her. Sophronia knows that going to Beverly Hills High School will be a rather big adjustment for her but with her best friend going to the same school she knows that she at least has one friend at Beverly which makes her feel a bit more secure in her decision to go to a public school. Sophronia isn't really sure what to expect when it comes to attending a legit school but she is excited; although admittedly she's also secretly terrified.
Special Skills


Tap Dancer, Ballet, Modern Dancer, Jazz Dancer, Freestyle Dancer, Hip Hop, Cheerleading, Gymnastics, Hula Hoop, Karate



Strengths


Sophronia's ability to captivate an audience with her artistry is one of a kind. Her performances and record breaking talent has catapulted her Internet stardom and taken her across the world doing what she loves most, dance.



Weaknesses


Her insecurities when it comes to her personal issues in regards to her appearance and her naivety when is comes to social interactions with peers around her own age.



Mental or Behavioral Disabilities


None.



Life Philosophy


"Amelia once told me this quote said by this man named Anthony Hopkins and while I don't know what it was he was speaking on when he said his words really stuck with me, especially giving how I've been feeling recently. This quote is something I'm trying to model myself around because I feel like if I did I would feel a lot better about myself and the things that people say and think about me wouldn't effect me as much as it does Granted, I'll admit its easier said than done but...I'm trying."

"It's none of my business what people say of me and think of me. I am what I am and I do what I do. I expect nothing and accept everything. And it makes life so much easier."
- Anthony Hopkins

Short Term Goals
"This is my first year of high school. My first year attending an actual school. I'm nervous and yet kind of excited...I-I don't know. Whenever I think about it I get that butterfly feeling in my stomach that I usually get before I go on stage. My number one goal is a goal that I've had since I was still in pull-ups and that is to keep training. To keep improving and always be better today than the day I was before. Of course I want to go to more competitions and continuing places and winning awards, but outside of dance I also want to put myself out there more. To stop worrying or more so caring what people think...or what I think they may think and just go for it. Risk the chance of rejection in hopes of gaining friendship with people I may not have tried to get to know before coming to Beverly."
Long Term Goals
"Years from now I would have hoped to have graduated and gotten my diploma. I've never thought about college and where I might want to attend if I choose to go but I'm not against the idea of going to college. Decades from now I plan of having a family but those sort of details aren't exactly throughout."
Aspirations
"As much as I love California my dream is to leave here and move to the Big Apple and join the Rockettes. Joining the Rockettes has been a dream of mine for a while now and its one that I hope to one day make come true."
Hobbies
"Giving how much of my time goes into to dance people are some time surprised to find that I don't spend all of my free time doing pirouettes and stretching. Granted, I will admit I do spend a lot of time doing plenty of both. Anyways, when am not training or competing I do other things. I've taken karate and I currently have a purple sash. I enjoy watching tv. My favorite shows are So You Think You Can Dance, Dancing with the Stars and a lot of 90s shows that come on Nick around twelve in the morning; Hey Arnold!, Rugrats, Rocket Power, CatDog. I'm also a big reader-which Amelia thinks I should stop doing because it'll make people see me as a nerd or geek. While I do appreciate the advice I love reading way too much to stop. Over the summer I read Dead End in Norvelt by Jack Gantos and Thirteen Reasons Why by Jay Asher, which were some amazing books. Someone should really turn Thirteen Reasons Why into a movie, screw Twilight, Divergent, the Maze Runner and the Hunger Games! Thirteen Reasons Why would make for a great movie and by movie I mean an actual movie not a trilogy or anything lame like that."
Musical Instruments
"While I would love to actual learn how to play an instrument, as of right now dance is the only music-related talent that I have. I can't sing. I can't play any instruments. I'm just not musically gifted in that way."
Sports
"Well although most people don't consider cheerleading a sport I did cheer on an all star team for about two years before dancing became my whole world. Amelia has been trying to convince me to try out for cheer because she wants us both to be jocks. While I told her I'd consider it truth be told I don't really want to be a cheerleader. I like dance and with the way Amelia broke down the groups and cliques of Beverly Hills I just feel like I would fit in best with the Performers and being in the Virtuoso group. However, Amelia has been stressing how important cliques are at Beverly and maybe it would be best if I became went for cheer and than me and my best friend could both be in the same the clique and...it could potentially be really awesome. I just haven't made up my mind yet."
Spending Habits
"I don't really feel like I have bad spending habits because I don't typical get money to spend. If I want something I usually just ask my parents for it and nine out of ten times they'll get it for me. When I do ask my parents for money there is always a purpose behind it. Like if I want to go to movie or to get a mani-pedi or something like that then I get the money and I spend it on whatever it was I wanted the money for to being with. Outside of when I get like birthday cards with money inside it or something I don't typically just have money just to have it so I'm not really the kind of person who knows how to budget and stuff like that because I never have any money to budget."
Drinks
"I have tasted alcohol before but I didn't like it and I for the life of me can not understand why people want to put something that tastes so foul into their body yet alone how people are able to consume enough alcohol to get drunk off of it. I've only taken a sip of beer before and it tasted like pee...or it tastes like what I would imagine pee tastes like. Once when I went over to Amelia's how she talked me into doing a little wine-tasting which wasn't as awful as the beer but I still didn't like it. I guess I'll be sticking to apple cider on New Years."
Smokes and Other Drugs
"I've never smoked. Weed. Cigarettes. Cigars. Nothing. I've never done drugs and I don't plan on doing drugs."
Likes


Dancing, Food, Friends, Music, Family, Reading, Sour Patch, Cherry and Strawberry Flavored Candy, 7/11 Slushies, Animals, Justin Bieber, Flowers, Television, Modeling, Winning, Makeup



Dilikes


Trolls and Haters, Marshmallows, Bugs and Insects, Banana and Grape Flavored Candy, the Smell of Rain, Raisins, Snakes, Slasher Flicks, Dark Chocolate, Losing, Bullies, Spicy Food, Homework



Favorite Color


Green



Least Favorite Color


Brown



Favorite Music Genre


"My favorite singer is Justin Beiber. I know the rest of the world seems to hate him but I've loved him since her Baby and One Time days and while I don't agreed with a lot of the things that's his done as of late it doesn't change the fact that he has an amazing singing voice and a great performer."
In her everyday life she mostly listens to mainstream music but she has danced and tons of different genres



Favorite Food


"My mom might not be Italian but she can make some of the best Italian food I have every had."



Form of Entertainment


Dancing, Watching Television, Reading, Karate, Performing, Hanging Out with Friends and Family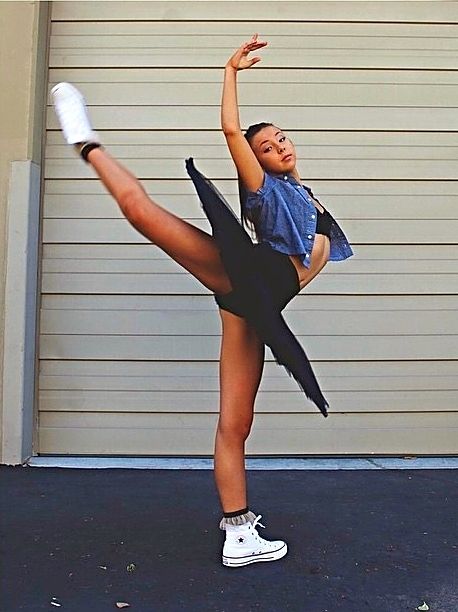 How do you feel about attending B.H.H.S?


"I have this crazy butterfly feeling in the pit of my stomach that's only getting worst as the start of the school year grows closer. I'm nervous yet really excited and yet absolutely terrified and...I'm honestly a mess of emotions."



What clique do you think you'll find yourself in by year's end


"As a dancer it is only natural that I say I find myself being with the other performers seeing as it does seem like where I would belong. However, Lia thinks I should concentrate on trying to making cheerleader as that's what she plays on going for and she wants us to stick together, plus popularity is a big thing at Beverly."



Average Grade


A's and B's



Study Habits


Sophronia is a get it done now type of person when it comes to school work as she doesn't want to worry about it later.



Do you plan on trying out for any sports?


"I'm considering trying out for cheerleading but I haven't really committed to the idea just yet."



Do you plan on joining any clubs?


"With the way my training schedule is set up I don't really see how'd I have time to join any clubs, especially if I end up joining the cheerleading squad."



Schedule


Pd 1 - English 1-2 | Pd 2 - Piano Workshop | Pd 3 - Algebra 1-2 | Pd 4 - Health Education | Pd 5 - Physical Education I Pd 6 - Lunch | Pd 7 - French 1-2 | Pd 8 - Biology | Pd 9 - World History/Geography 1-2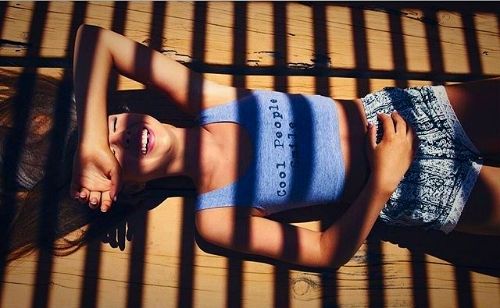 Username


TvAddict13



Timezone


Eastern Standard Time



How Often Do You Post


Daily at least 1-2 times sometimes more depending on things like how tired I am and how many times I run into writer's block.



Sophronia's Dialogue Color




#F9A148





Sophronia's Thought Color




#FFBC6B