"Trouble lurks around every corner with me."
---
---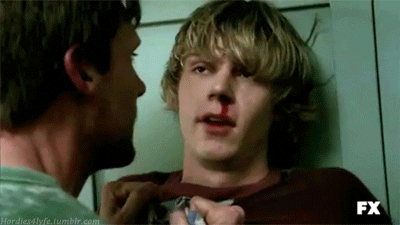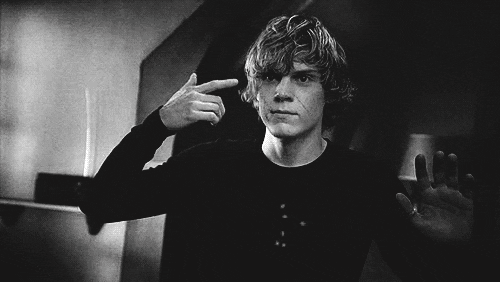 |Peter Hanson|
Name here.
|Nickname(s)|
Pete || Used all the time ||
|Age|
17
|Birth Date|
March 5th
|Gender|
Male
|Sexual Orientation|
Heterosexual
|Year|
Junior
|Role|
Juvenile.
---
---
|Personality|
Peter is a mess. He always tries to act like the kid who has had it bad his whole life, but he just wants to fit in. He is a juvenile due to the fact that he is always getting in some sort of trouble because he keeps causing trouble. This has caused a huge hatred towards the law to burn inside of him. He also hates snitches. That's the worst part of being on the street causing trouble. Someone always tries to be a do-gooder.
Peter has been known for being charismatic and getting very close to some girls his age. This also helped him make a lot of connections on the streets of L.A. and most of Central California. Whenever he gets nears a girl his age Peter just snaps into sex mode. This has gotten him in some trouble, but also gave him some fun memories. He can definitely say he likes sex, and women. He would do anything to get close to a girl, and would let nothing stand in the way of a relationship. He can be really friendly if he is interested. Another favorite of his is violence. He loves to get into an old-fashioned fist fight every now and then to create some commotion. The only problem with fighting is that Peter hates getting beat. He always tries to be the victor by any means necessary. That's how Peter plans on being popular, and will do anything to be in the public eye.
|History|
Peter was born in Denver, Colorado to his two, teenager, biological parents. They realized having a child at such a young age would interfere with their dreams, so they gave him up for adoption. Peter ended up in a foster home. Once he hit his early teens, Peter wanted a change in his life. He wanted to find his real parents. He tracked them down, but when he found out they were still together and about to have another child, he was upset. He decided to have a talk with them, but his parents called the police because they thought Peter would "hurt" them. Peter sought out revenge after the small incident. He knew he did nothing wrong. He returned to their home and started a fire. He was caught a few days later, and was sent to a juvenile detention hall. This was about when he was 14.
A month later when he was officially released Peter was sent back to his foster home, but he was obviously not wanted back. He couldn't take the distant feeling that resounded inside the home between the other in there and himself. This caused him to flee from Colorado all together and he hitchhiked out to California where he lived for a year on the streets. He stole from anyone he met which caused so problems in the L.A. underground. After his year of being a homeless thief, Peter reached out to his cousin who lives in Beverly Hills. His cousin runs a landscaping business out in Beverly Hills. Peter's cousin happily took him in after he learned of his hardships during his life and enrolled him into the local high school. Peter still steals from many stores, and also eggs homes in the hills and lights an occasional fire, but he is trying to find his way out in Beverly Hills.
---
---
|Face Claim|
Evan Peters
|Dialogue Color Code|
#16226d
|Writer|
Museman