━━━━━━━━━━━━━━━━━━━━━━━━━━━━━━━━━━━━━━━━━━━━━━━━━━━━━━━━━━━━━━━━━━━━━━━
LOL
━━━━━━━━━━━━━━━━━━━━━━━━━━━━━━━━━━━━━━
⛧⛥⛧⛥⛧
⛧ FULL NAME ⛧

X

Louis Arthur Camden Price
⛥ NICKNAMES ⛥

X

Ask Atlas
⛧ MAJOR ⛧

X

Photography
⛥ AGE ⛥

X

20
⛧ ETHNICITY ⛧

X

Caucasian/Dutch/German
⛥ SEXUALITY ⛥

X

Hella Gay


⛧ EYE COLOR ⛧

X

Blue
⛥ HAIR COLOR ⛥

X

Brown
⛧ HEIGHT ⛧

X

5'8"
⛥ WEIGHT ⛥

X

165lbs

━━━━━━━━━━━━━━━━━━━━━━━━━━━━━━━━━━━━━━━━━━━━━━━━━━━━━━━━━━━━━━━━━━━━━━
WORWODSWORDS
⛧⛥⛧⛥⛧━━━━━━━━━━━━━━━━━━━━━━━━━━━━━━━━━━━
X
X
X
PERSONALITY
Solidarity in the face of enmity, Louis plays his part and very well. While he is an ever changing tide of emotions, usually among the more dour ones, there are a few good things that have stuck with him despite the ever changing and sudden lack of empathy. Versatility is one such trait held in high esteem, perhaps the best side of him after all. The ability to move with the flow, ever changing to the situations and people that surround him. Adaptability is most useful after all when it comes to the life he lives. Being capable of letting loose, and not be held back by the unchangeable past. As far consequences go, there aren't many that he pays attention to. Rules are for the people who just don't know how to have fun in life. And breaking them is a game he plays well.

Otherwise, Louis is an individual lacking in personal depth of emotion, a surface level heathen bound and determined to piss people off as best and as much as he can. Not for any purpose other than his own amusement and perhaps for the amusement of others every once in a while - namely, a certain Atlas Blake who has come under fire from many of his ill-intentioned "pranks" before as well. He seeks attention and yet denies it at every turn, pushing those away who claim to know him best - family is merely in his opinion an extension of weakness. People who think they know him but have no clue as to the way his mind is constantly turning. Sure, they had never done anything to wrong him besides simply existing, but Louis as a person finds their affection dreadful. Friendships are the ties that bind him. The only source of social development he will ever allow.

Loyalty is of the most importance in his life. He may not be honest, or outright nice. But he won't be the one to stab you in the back when the time comes. He takes his friendships seriously, if not almost with a sense of duty. In a way he can almost become Jealous when seeing those he "cares" for interacting with people outside of their social circle. And though he would never admit to that, theres no denying it.

He is known to be a rather "shady" individual, consistently dealing in underhanded insults and doesn't care if its friend or foe he's saying these harmful words to. But, he has been known to do the opposite as well. Uncharacteristically allow a kind word to slip through the cracks. He isn't, after all, a complete asshole, no matter what anyone says of him. He's got his ups, as well as his downs, and usually there's a chance to catch him making a complete 180 in personality. Usually, under the influence of alcohol - he's the opposite of a mean drunk; he's a scarily nice one.

He is often in the field photographing "death" scenes and generally morbid things. He does it usually for his own amusement or to freak other people out. But has found his niche in the macabre. Oddly enough, his enjoyment of dark things is severely contrasted by the almost comical fears he has. For one, his insanely irrational fear of cats.
━━━━━━━━━━━━━━━━━━━━━━━━━━━━━━━━━━━━━━━━━━━━━━━━━━━━━━━━━━━━━━━━━━━━━━━
━━━━━━━━━━━━━━━━━━━━━━━━━━━━⛧⛥⛧⛥⛧━━━━━━━━━━━━━━━━━━━━━━━━━━━━
xxx
x
x
x
x
xxx
x
x
x
x
xx
⛧
Q U I R K S/ H A B I T S
⛧
⛧ Smoking ⛧ Taking "Death" Photos ⛧ Speaks Latin ⛧ Chews On Pencils/Pens ⛧ Scaring Others ⛧
xx
⛧
LIKES
⛧
⛧ Himself ⛧ Antagonising People ⛧ Morbid Imagery ⛧ Having Top Grades ⛧ Calling People By The Wrong Name ⛧ Alcohol ⛧ Scaring People ⛧ Pissing Off His Family.
xx
⛧
DISLIKES
⛧
⛧ Cats ⛧ Isolation ⛧ Good Behavior ⛧ People Who Don't Swear ⛧ Apologizing ⛧ Nicknames ⛧ Messy People, Messy Things ⛧ Authority Figures ⛧ His Family
xx
⛧
F E A R S
⛧
⛧ FEAR ⛧ FEAR ⛧ FEAR ⛧ FEAR
━━━━━━━━━━━━━━━━━━━━━━━━━━━━━━━━━━━━━━━━━━━━━━━━━━━━━━━━━━━━━━━━━━━━━━━
━━━━━━━━━━━━━━━━━━━━━━━━━━━━⛧⛥⛧⛥⛧━━━━━━━━━━━━━━━━━━━━━━━━━━━━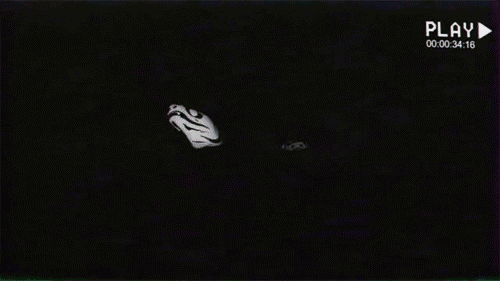 xxx
x
x
⛧
M A G I C A L T A L E N T
⛧
⛥
Louis can create, shape, and manipulate illusions to his will. Causing his preferred singular/or group of targets to see, hear, and possibly with enough concentration touch things which do not actually exist or cause them to perceive something in a way different from what it truly is.
⛥
⛧
A B I L I T I E S
⛧
⛥ Sensory Illusion ;
Creating illusions that play on the senses. Usually easiest with Visual and Vocal, physical Illusions that deal with the other three senses are slightly less easy.
⛥ Decoy Creation ;
The ability to duplicate himself or others as a visual illusion, non-autonomous, and intangible.
⛥ Environmental Illusion ;
Being able to alter the perception of the environment around someone. Usually on a small scale. Large-scale alterations take much, much more energy from him.
⛥ Illusion Of Invisibility ;
Capable of creating an illusionary screen around himself to alter someones perception of himself aka "they don't see him, but he's definitley still there." Broken easily through a shift in focus or lack of required energy.
⛧
L I M I T A T I O N S
⛧
⛥ Sensory Inhabition ;
It's harder to change someone's perception when their perception is already inhibited. Such as by drugs, or alcohol, or something else that makes them see the world in a different way. Handicaps also limit his reach of illusions, he'd only be able to target someone blind with a vocal illusion, while someone deaf would only be affected by visuals. Etc.
⛥ Range ;
There's a good chance that range plays into the ability to create more elaborate illusions. Simple, small, illusions would be easily created from afar. However, having more than one thing going on at once would probably require him to at least be in the next room or closer.
⛥ Focus & Control ;
Energy will always be a requirement of any power. Mental reserves and focus play into the process of creating Illusions heavily. If exhausted, there's a greater chance that his Illusions won't make it very far, if he's capable of manipulating them at all. The more of an energy source there is for him the more draw he will have with his ability.
⛥Accurate Imaging ;
It's a fair assumption that to get accurate imaging he'd have to at least be somewhat familiar with what he is creating. At least for things that need a realistic representation. Things that are a little less real or more so come from his own mind wouldn't be affected by this.
━━━━━━━━━━━━━━━━━━━━━━━━━━━━━━━━━━━━━━━━━━━━━━━━━━━━━━━━━━━━━━━━━━━━━━━
WORWODSWORDS
⛧⛥⛧⛥⛧━━━━━━━━━━━━━━━━━━━━━━━━━━━━━━━━━━━
HISTORY
Louis may one day murder his family. There's really no way to rule out that possible outcome - and truly, its not as if any of them are as bad as he claims them to be. Victoria is a kind older sister, too fucking sweet to even comprehend. She's a cheerleader by profession - who the fuck can be a cheerleader by profession? Vivienne is a different story, a stuck up self-proclaimed "Punk" high schooler Who pretends she isn't a complete and total suck up. One harsh word from the people they call 'mom' and 'dad' and she's bowing at their feet. Both of them are too idiotic to comprehend. Being the middle child smashed between them is almost too nauseating to bare.

But that's what happens when you're born into the Price family. Bunch of rich assholes with no comprehension of the real world. Louis won't pretend he knows either, after all he might even be the worst of them. At least he didn't inherit much from his birth givers. Sometimes he imagines that he's adopted, if not for the way he mimics their image. It was all he could do as a kid - and then as a teen - to get the hell away from them. He spent most of his days seeking out shit that he shouldn't have been getting into. Developed an almost rebellious love of morbid photography in the interim.

Posing himself in ways that made him seem dead, using copious amounts of fake blood or props that mimicked weapons. Nooses, knives, even a bit of photoshop of a broken car window had once featured in his photos. The people around him hated it, which only fueled him to pursue it even more.

Boarding school was supposed to help 'adjust' his attitude, but really, it only introduced him to the one person who could manage to get him even further from normal than before. Atlas was one of a kind, and Louis knew that. In the coming years he spent more time with Atlas and his family than he ever had with his own. So much time in fact that his parents were often worryingly bothering the Blake's with useless calls. Constantly asking when their son would come home. Louis often responded with a noncommittal sigh and would then hang up.

Going to college seemed the next logical step, and the fact that he would up in the same one as Atlas was no real surprise. Though they weren't living together at first - as anyone would have imagined they would - it wasn't long before Atlas was calling from his big fancy house, asking Louis to come stay. To be honest, he thought about saying no, just for a moment. Let Atlas stew for a while, but the need to be around someone who isn't a complete idiot had him scrapping that idea altogether.

So off he went to the creepy ass house his friend had bought.
━━━━━━━━━━━━━━━━━━━━━━━━━━━━━━━━━━━━━━━━━━━━━━━━━━━━━━━━━━━━
⛧⛥⛧⛥⛧
━━━━━━━━━━━━━━━━━━━━━━━━━━━━━━━━━━━━━━━━━━━━━━━━━━━━━━━━━━━━━━━━━━━━━━━
OTHER
FACE CLAIM ; Dane Dehaan
WRITTEN BY ; Joseph Stalin