---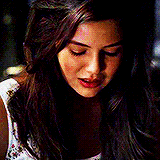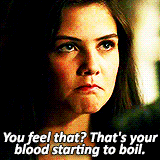 Personality:

|Brave|Overprotective|Headstrong|Tough|Smart-ass|
|Flirtatious|Honest|Caring|Broken|High Walls|

Quirks/Habits:
-Cracking her knuckles
-Biting her lip
-Shuffling her decks

Hopes/Dreams:
-To never go back to the lab
-Stop all the crime and live free

Likes/Dislikes:
-Likes: Coffee, God, Cigarettes, poker, Pepsi, punk rock, and art
-Dislikes: Missing, ignorance, people who smack their gum, her cards burning, and coke.

Fears:
-Being experimented on again
---
Powers
Superpower(s)
:
Enhanced Condition: The user is at the peak physical and/or mental condition of their particular species in that verse can achieve without any super-unnatural methods. This usually entails that they are faster, stronger, more intelligent and overall superior to fellow members of their species without being obviously supernatural.
Enhanced Combat: The user is able to become unbelievably skilled in most known forms of fighting. They can be exceptionally proficient in the fighting traditions of a variety of cultures and become advanced with their own individual methods of close quarter combat, including martial arts (from all over the world), boxing, and wrestling. They can also become superhumanly skilled in their use of weaponry.(Which assists card manipulation)
Card Manipulation: The user can create, shape and manipulate cards of all kinds, including playing cards, tarot cards, trading cards, etc., shaping and combining them as needed, or moving them with telekinesis. Can also shape, compress, and/or otherwise manipulate cards.
Efficacy Manipulation: including speed, density, hardness and/or sharpness of the cards.
Card Combat: The user is able to incorporate cards of any kind into physical combat.
Card Imprisonment:The user has the power to store or force objects/organisms in a "pocket dimension" inside the card and cause them to re-materialize at will.
Enhanced Accuracy: User can achieve complete and utter accuracy on distant targets, with the activity in their brain center for aim, accuracy and precision is drastically improved. They need only to aim for an instant before they can precisely hit a target with a projectile.
Skills
:
-Trained super soldier
-Martial arts
Equipment
: Her decks of cards(strapped to her belt), a pack of cigarettes, and a zippo.
Weapons
: For weapons, Alex uses four different types of cards: Summoning, trapping, a standard deck of cards, and a specially made deck in which the cards are made of very thin sheets over metal.
Weakness(es)
:
-Fire can melt or destroy her cards
-Could underestimate an opponent and get herself hurt or even killed
-Can only learn a new combat skill if she's seen it first
-She is limited to the amount of metal cards she can use since Alex can't create more of them like normal cards
---
History
Biography
:
Alex doesn't even know if she has a family. She spent a good portion of her childhood being experimented on to become a super soldier for the military. The scientists spent day and night running tests on her until the formula was perfect and she was ready to be the perfect super soldier. She was then given away to the military at the age of 13 to be a abused and train along side other mutants just like her.
Alex's team involved many different mutant in the program such as Shawn(who was the sniper on their missions). On missions, Alex was a infiltrator and was usually tasks with taking out near by guards and collecting information. she also had to kill the occasional civilian when the order was given even though she didn't want to.
The best day ever was when their program finally got cut and Alex was finally free. But then she realized all the crime that was happening and decided she couldn't just sit back and let it continue. Now she uses her abilities to stop crime and kill who she needs to in order to clean up the streets. Her trademark is leaving an Ace card wherever she stops a crime or takes out a bad guy.
---