---
Name: Daniel Snow
Alter Ego: Scarface
Alignment: Villain
Race: Human
Gender: Male
Age: Physically appears to be 30
but is actually close to 500 years old
Orientation: Asexual
Hair Color: Brown
Eye Color: Brown
Height: 6'
Weight: 178
Appearance: Daniel only wears the finest suits money can buy
and isn't afraid of spilling blood on them.
---
---
Personality:

|Egotistical|Sophisticated|Well-mannered|Graceful|
|Manipulative|Intelligent|Closed off|Temperamental|

Quirks/Habits:
-Touching the two scars on his face
-Drinking

Hopes/Dreams:
-To have a lasting relationship with someone without it needing to be physical
-To die happy even though death frightens him

Likes/Dislikes:
-Likes: Booze, money, power, his nephew/son, fencing, killing
-Dislikes: Sex, his father, his brothers, not being able to get drunk

Fears:
-His father
-Intimacy
-Finally dying
---
---
Powers
Superpower(s)
:
Immortality: -Cannot age once reaching a certain point(age 30).
-Immune to diseases, toxins and drugs.
-Wounds, even crippling or fatal ones, heal near instantly.
-Immortality is linked to specific items(his ring and a special pendant)
Paralysis Inducement: Can immobilize a target completely or partially, causing them to be left without movement and sensation. Making motor functions and muscle movement unavailable, the victim may freeze on the spot or crumple to the ground. This is done by Daniel simply looking his target in the eyes and paralyzing them for 30 seconds or by having them drink his blood and paralyzing them for even longer.
Skills
: Daniel has been around for many years and has had the opportunity to train in various forms of martial arts and has multiple degrees from attending many different colleges. He's also a great fencer.
Equipment
: His family
ring
that holds part of his immortality, two holsters hidden on his back to hold his hand gun, his
pendant
that holds the rest of his immortality(kept hidden in a safe and he doesn't even know its location).
Weapons
: Daniel always keeps two custom
pistols
on him at all times and a
knife
. He also uses various rifles and shotguns if they're around. In his office, he keeps an
Italian rapier
to use and it is his favorite weapon and the one he feels most comfortable with.
Weakness(es)
:
-Can be kept from healing if a body part is removed and not brought back to his body.
-If someone destroys his two items, he will die
-It is very likely he could eventually go mad
-He can still scar from a deep enough cut/wound
-drugs and alcohol do not affect him so he can never experience what it's like to get drunk which causes him to drink often wishing he could
-He is incapable of having a physical relationship with a partner and thus, cannot have lasting relationships. He also cannot produce his own heir because of this.
---
---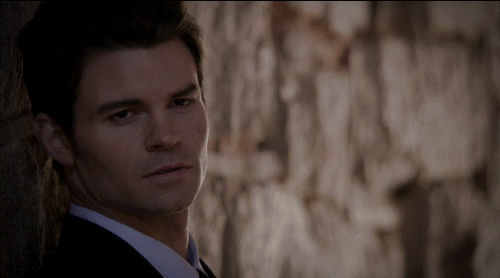 History
Biography
: There are many rumors about Daniel's family that have been around for many centuries. Many say that his ancestors sold there soul's to the devil's and that they are now demons. Others say that witches gave them their powers. Daniel even know himself how they obtained their abilities just that each of them are born immortal and stop aging once they reach 30(though during their teen years they aging is rather slow before hitting 30). Even though they are all immortal, they can still be killed. Some could die via decapitation, others were vulnerable to certain poisons, and some like Daniel could store their immortality inside of objects.
His father always favored Daniel over his brothers(he was the 2nd child of three boys) but this came with a price. Since he was a young boy, Daniel's father sexually abused him every night he had the chance to and this even continued when Daniel was an adult. If he tried to fight back and use his abilities to to make an escape, his father would send his men after him and have Daniel tied down so his father could finish where he left off. His father would also often flaunt him towards guests during their family' many elaborate parties and boast about how handsome his son was. this caused his eldest brother to become viciously jealous and he set out to ruin the face of his father's favorite child(he had no knowledge of what his father was actually doing to Daniel. Only his younger brother knew when he witnessed it). His older brother then attacked Daniel but only manage to make a deep enough cut on his right cheek that gave him a scar because his father caught them and responded by beheading and killing his eldest son for trying to harm his precious Daniel.
Daniel eventually worked up the courage to kill his father and did so by destroying his items during the 1920's and finally ending his torture and becoming the new head of the family. What his father did to him mentally and emotionally scarred Daniel and now he cannot have any sexually relationship with someone because it brings back memories of him being raped for centuries by his father. After that, it was like something snapped...
Daniel then took over the family business which was running banks at the time(through out history they had high ranking roles such as nobles, generals, business tyrants, etc...) as well as discretely running a Mafia organization and successfully keeping the cops from figuring out his was running both. He quickly became a powerhouse and someone to fear. Daniel wasn't afraid to have to kill someone himself and would often do so in a bloody way often ripping them apart or setting them on fire. He will also often hire David as an assassin to take out people he wants dead or to get rid of heroes that get to close to figuring him out.
His younger brother, was able to have children and had two children, a boy and a girl, and son on the way in the late 80's. His brother was jealous of Daniel's power and thought he deserved to be head of the family since he could produce heirs. He plotted Daniel's death but it turned out that his wife was actually infatuated with Daniel and only chose his brother since Daniel couldn't have sex with her. She told Daniel of his brother's plans and Daniel responded by paralyzing his brother and killing two of his children in front of him. his brother came out of the paralysis and cut Daniel on the other cheek giving him a similar scar before Daniel beheaded and killed him.
His brother's wife had just had her baby and ran away with him frightened that Daniel would kill him to. Daniel found them and killed her and then to the boy to raise him as his own son and heir. He named the child James and is raising him like his own son and teaching him his ways so that David can be his heir if Daniel eventually dies.
Today, he still runs the mafia but has taken up the name Scarface to keep his identity a secret and because of his two scars(it's also to pay tribute to his old friend Al Capone). He has also expanded his company to being one of the largest used banks in the states. He occasionally steals from those who use his banks and then pins it on other criminals to keep from getting caught.