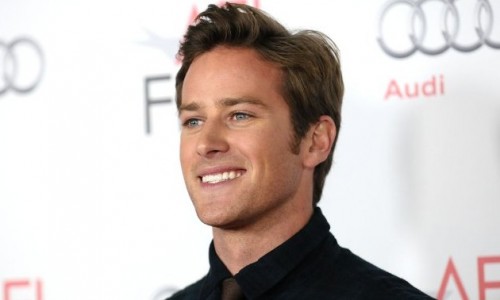 ---
---
"Being in a relationship ends in one of two ways; breaking up or death. When you think about it like that, love really is doomed from the beginning yet we continue to nearly kill ourselves anyway just to taste it."
-Unknown (?)
---
---
Name: This is pretty self-explanatory, full name, maiden name.

Nicknames:
Charles Wilson Rockefeller

Age:
27

Gender:
Male

Birth Date:
April 1st

Sign:
Aries

Sexuality:
Heterosexual

Ethnicity:
German and French

Occupation:
Chief Investment Officer and a Managing Director of Rockefeller & Co

Place of Origin:
New York, NY
---
---
---
---
[img]fontmeme%Personality[/img]
Quirks//Habits//Oddities:
At least four of these. Everyone has them.

Good personality traits:
At least four. If you need ideas here is a link

Bad personality traits:
At least four. Here is a link for ideas.

Personality:
Charlie Rockefeller is the man. He's the guy who things just seem to come naturally to. Whether it's sports, academics, socializing, or wowing his girlfriend's family... he just does it. There's little to no effort put behind it. He's definitely a people person, is adaptable and observant. He prides himself in being able to read other people's emotions, and works off of them for his own advantage. It's easy to love Charlie for obvious reasons, but it's easy to hate him too, and mostly, for the same reason... that things just seem to come too easy for him. He carries himself with an air of class and it's often misconstrued (or correctly construed) as him thinking himself to be above other people. It's not something that most people in his inner circle would ever recognize to be true, because he wouldn't give off that air to them, but towards a lot of "normal" people, he is that way. Even the people who are lower than him at his family's corporation would tell you that Charlie's got an ego and he doesn't care to hide it when he thinks that someone isn't worth his time.

Greatest joys in life:
What makes your character happy? Is it food? Family? Friends? Money? At least four.

Greatest fears:
What terrifies your character? It can range from mental to physical

Life philosophy:
A quote that personifies all your characters beliefs.
---
---
[center]
Build:
6'5, 190 lbs

Hair Colour:
Light brown

Eye Colour:
Blue

Distinguishing Marks:
N/A

Style:
Charlie's style is professional, composed, and dapper. He hates looking sloppy and is almost always wearing some form of a collared shirt, or at least one that's perfectly ironed, or a suit and tie. He claims that he just doesn't have time to look like a bum. Dressing well is in his blood, and he feels like one's appearance plays a major role in the amount of respect they receive, so he just likes to look nice. It's as simple as that. He's not fashion-obsessed, but he likes to look composed. and professional, even when he's not working.
---
---