---
---
"I don't know. I don't know about anything anymore. I try not to think at all."
-- Inga Ābele, High Tide
---
---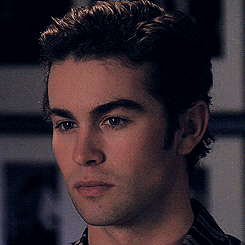 Name:
John David Rockefeller
Nicknames:
Jack
Age:
22
Gender:
Male
Birth Date:
March 1st
Sign:
Pisces
Sexuality:
Heterosexual
Ethnicity:
German, French
Occupation:
Wealth Management Advisor at Rockefeller & Co
Place of Origin:
New York, NY
---
---
Childhood/Family Life:
The Rockefeller name comes with a lot of privilege, and Jack was introduced to that fresh out of the womb. He's the youngest child of David Rockefeller, Jr. (73), and Diana Newell-Rockefeller (59), but is only younger than his only sister by two minutes, since they're twins. Besides the twins, David and Diana also conceived a son together, five years before they were born. Her parents were both career-oriented people but didn't allow their children to be raised by nannies, as many of their friends did. Both parents, but more so his mother, were heavily involved in his childhood and were the main people who taught him how to be a Rockefeller... because just being born into the family wasn't enough. Besides, being a Rockefeller didn't just mean being proper and wealthy. It meant being intelligent, being professional, and being trained since childhood to one day, take over the family's legacy and make an impact on the world like his father, uncles, grandfather and great grandfather and his brothers had done. That's where his father came into his life, mostly. Despite his busy professional life, David was the father that attended nearly every single one of Jack's baseball games, took him to work on the weekends, and began training him on the business by the time he was ten.
His need to grow and have potential was an idea that was always drilled into him, but from a young age, Jack felt, or recognized, that he was just the backup plan. If something went wrong with Charlie, he would be the one that his father would focus on, but that never happened. Charlie turned out to be wildly intelligent, personable to extent that he was a wonderful businessman, athletic, and every other trait under the sun that his father could have wanted. That's how Jack saw it, anyway. Charlie was the epitome of a perfect son, and he was just there to fill in the gaps. He wasn't important unless Charlie was away or didn't feel like doing something. He continues to feel like that today, as he works alongside his brother and father at Rockefeller & Co, but he felt like that throughout much of their childhood too. It was why after high school, he truly considered going to school to become an architect, or even to trade school to become a contractor. Of course, it took just one mere mention of this to his mother before the whole family caught wind and that idea was shut down. He went to Columbia University with Kate, and graduated, only to take on the role he was guaranteed by birth at one of his father's companies.
---
---
Quirks//Habits//Oddities:
He doesn't drink coffee, and has actually never had a cup of it before. He hates missing breakfast, and will eat a breakfast-themed meal at three PM if he doesn't wake up until them. He sleeps in as late as he can on the weekends, sometimes until mid-late afternoon.
Good personality traits:
Intelligent, friendly, poised, determined
Bad personality traits:
Malleable, cautious, internalizes feelings, insecure
Personality:
Maybe it doesn't seem like it when being compared to his brother, but Jack is an intelligent guy. He has always done well in school, so getting into Columbia wouldn't have been difficult for him even if he wasn't a Rockefeller. More than just natural intelligence, he's trained and controlled, so he's good at dividing his time between work and play, and finding time to put his priorities first. He has always been a goal oriented person, but now he's in a rut, because he's reached a point where he can't deny that those goals aren't his any longer. When he was in high school, vying to get the best grades to prove to his father that he could make it into an Ivy on his own, that was his goal. When he was in college, staying in on Friday's to finish papers and tutor other kids, the goal was that he was going to get an internship offer that wasn't through Rockefeller Co, even if he didn't accept it. And then it was to graduate with honors. But now, here he is. In the real world, working at his dad's company, and on a path to be his brother's shadow for the rest of his life.
The unsure side of Jack's personality is definitely coming to light. He's always been the type of guy who was cautious and liked to weigh the pros and cons of things in his head before acting on them, but now, he feels trapped in his head with that even more. He's constantly fighting between his heart, which holds his true desires, and his head, which knows that it's harder to act on those and achieve real happiness than it is to just remain in this rut, where his family is happy. In maybe its only positive spin, it at least reflects how his nature is good. He loves his family and wants everyone else to be happy and satisfied. He relishes in recognition, but hates unwarranted attention. That made it a challenging decision to sign onto the show. Normally, it would have been an automatic no, because why would he want to be spotlighted, just to be compared to his brother in front of millions of viewers? His parents wanted him to do it though, and there was no way that he was going to start saying no to them now, especially over something that seems trivial compared to the internal conflict he's been dealing with for the past couple of years.
Despite being cautious and not the type of person who's about to go skydiving on a whim, Jack is someone who is personable. Maybe not to the extent of his brother, who seems to be able to bring a smile to anyone's face, but with friends, he has a personality that he thinks is decent, at least. He likes simple things: barbecues in the Hamptons, watching the Yankee's game from seats in his family's box, eating Luciana's cupcakes in the Bellucci's mansion in Italy. You know, the things that everyday people do too. Really, he isn't difficult to please and is someone who's surprisingly easy to talk to. He's more reserved than his sister, that's for sure, but don't confuse that with being boring. He's not. He's just... average.
Greatest joys in life:
In a way, maybe it's sad, but Jack has spent a majority of his life living to please his family, and most specifically, his father. He feels validated when his father recognizes his achievements and is proud of him and Jack has always set his goals and standards based on what his father wanted. Some of his greatest moments were spent at bars with his friends, and he loves a good, dark beer. His favorite time of the year is Christmas, of which he spends a few days with his family at their home in New York before flying off to Bali, or whatever the chosen location is for that year.
Greatest fears:
He's terrified of remaining in his brother's shadow for the rest of the life. Tying into that, he's also terrified of not following his true passions, or even giving himself a chance to figure out what he's passionate about. He knows it isn't wealth management, that's for sure. He cannot
stand
snakes, and will admit that he'll jump like a bomb went off if he even comes close to one. Likely a common fear, he's also scared of drowning. It just doesn't seem like a good way to go.
Life philosophy:
"Effort won't betray you."
---
---
❤Baseball
❤New York
❤Autumn
❤Sports cars
❤Building things
❤Chipotle
❤Summer
❤ESPN
✘Reality television
✘Paparazzi
✘Being dragged into his sister's problems
✘Living in his brother's shadow
✘The Midwest
✘Gin and tequila
✘Sushi
✘The crowds in midtown
---
---
David Rockefeller, Jr: Age 73
Diana Newell-Rockefeller: Age 59
He would describe his relationship with his mother as being normal. They've never had any real fights, and she finds her to be as comforting as she needs, but sometimes he feels like her love is conditional. If he strayed from the normal Rockefeller path, he knows she wouldn't support it, and he's sometimes sure that she'd tell her friends he died or was doing charity work overseas rather than explain that he was doing a normal person's job or living an average life.
Charles Rockefeller
: Age 27
Kate Rockefeller
: 22 years old
Kate is Jack's twin sister, so he feels like he knows her better than most people. With that being said, he knows the bad side of her, but he also knows the good too. She can be abrasive, offensive, and controlling, but she's also a generous, sweet and fun girl. She's his sister, so of course he's going to love her no matter what, but he doesn't always agree with how she acts and what she has to say. Especially considering that he does everything he can to be the best son and Rockefeller he can, it's hard to understand why Kate can be so... unpredictable sometimes.
---
---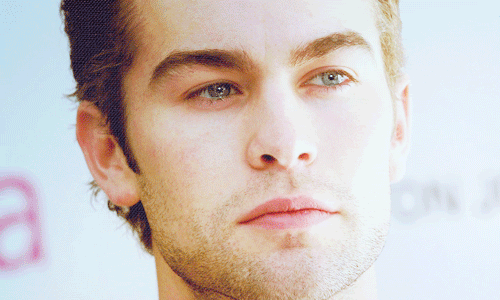 Build:
He's 6'0 tall, 176 lbs, and has an athletic frame.
Hair Colour:
Light brown
Eye Colour:
Blue
Distinguishing Marks:
None
Style:
Jack's style is usually a professional, put together look. He's not afraid to wear suits, and he enjoys looking good, so even if he's not at the office, he'll sometimes wear them to semi-formal or formal events. His sister does a good job at making sure his closet is stocked with nice, designer outfits, but aside from her influence, he isn't specific on who or what he's wearing when he's at home and just chilling with friends.