Sao Paulo
Welcome to the magical world of Sao Paulo, one of the largest cities in Brazil.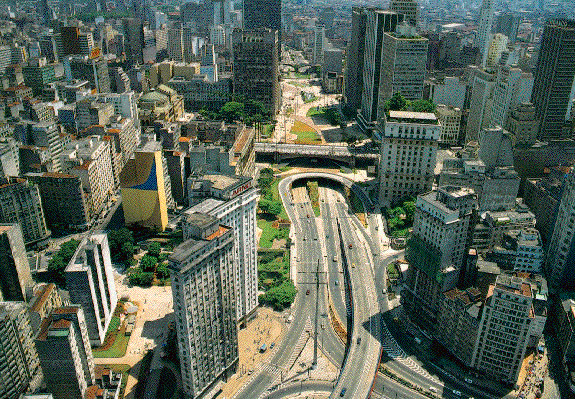 You may think you're in heaven, well untill you are locked up, chained to a random bird that could be higher then you on the food chain, and put in a dark room for 3 weeks, before you are took somewhere you don't know, where someone will do something to you, that probably wont be good. So what must you do, is try to
escape
, but then you realize this will be difficult, and take confidence, intelligence, and
teamwork
.
The Amazon
This is your natural home, or at least
WAS
.
This was your home, the amazon jungle. You either lived in a flock, or were a lone hunter. The poachers found you here, trapped you, and smuggled you onto an airplane, with dozens of
other amazonians, chained to a random bird, then thrown in a cage, where you waited for 3 days with no food or water. Once you were loaded out of the plane, you were only to be replaced in a dark room, filled with hundreds of other smuggled birds. Now all you're thinking about it escaping, and returning back home.
Smuggler's Den
The cruelest place you've ever been, with cold tempatures around 45° Fahrenheit. Where you usually live, it is 2 times that amount, and a little bit hotter.
Seems comforting, right? This is the hellhole you begin in. Its only around 45°, very dark, with loads of screaming, and obnoxious chirping. You need to find a way to escape.. but after that, how will you find your way through Sao Paulo, chained to another bird? This means you cant fly, well, untill you find away to remove the chain, you cant ask anyone for help, accept birds. You have to avoid the birds like hawks, that will chow you down in an instant. Also, beware of more smuggler traps!
----------
Information:
• Locations of Sao Paulo will be added when they appear in the roleplay.
• The roleplay will start out when you are trying to break out of your cage, with another bird chained to you.
• The bird chained to you may created by you, or you can pm another roleplayer in this roleplay and ask them to be the bird chained to you in the introduction.
• You must make your character a tropical, colorful type, I don't want a pigeon trying to go to the amazon, and why would a poacher want to smuggle a pigeon?
• I want this roleplay to be fun, with adventures through Sao Paula, where you try to escape, but go through series of events along the way, so don't be boring, get in some action!
• If you ever find a mate, please don't describe your mating in public, mate in Pms if you have to.
• Take your mind far!
-----------
Character Skeleton:
-------------------------
Name:
Speicies:
Personallity:
Gender:
Chained To: (leave blank if undecided, and you can remove this once you get your chain off, but try to keep your chain on for a long enough time)
Appearance: (image or desc.)
1. When finally breaking your chain, DO NOT fly straight back to the amazon. We want to keep this roleplay long and running, instead of flying away, act like something happened to you, that prevented you from arriving back in the amazon.
2. Keep mating in pms. (Hey, it might happen)
3. Have fun!
Taking place in...
0 posts here • Page 1 of 1
0 posts here • Page 1 of 1
Arcs are bundles of posts that you can organize on your own. They're useful for telling a story that might span long periods of time or space.
There are no arcs in this roleplay.
There are no quests in this roleplay.
Here's the current leaderboard.
There are no groups in this roleplay!
Welcome home, Promethean. Here, you can manage your universe.
Arcs are bundles of posts from any location, allowing you to easily capture sub-plots which might be spread out across multiple locations.
You can create Quests with various rewards, encouraging your players to engage with specific plot lines.
Settings are the backdrop for the characters in your universe, giving meaning and context to their existence. By creating a number of well-written locations, you can organize your universe into areas and regions.
Navigation
While not required, locations can be organized onto a map. More information soon!
There are no groups in this roleplay!
By creating Collectibles, you can reward your players with unique items that accentuate their character sheets.
Once an Item has been created, it can be spawned in the IC using /spawn Item Name (case-sensitive, as usual) — this can be followed with /take Item Name to retrieve the item into the current character's inventory.
Give your Universe life by adding a Mob, which are auto-replenishing NPCs your players can interact with. Useful for some quick hack-and-slash fun!
Mobs can be automated spawns, like rats and bats, or full-on NPCs complete with conversation menus. Use them to enhance your player experience!
Current Mobs
No mobs have been created yet.
Locations where Mobs and Items might appear.
You can schedule events for your players to create notifications and schedule times for everyone to plan around.
Add and remove other people from your Universe.
The Forge
Use your INK to craft new artifacts in Birds Of A Feather: The Escape Of Sao Paulo. Once created, Items cannot be changed, but they can be bought and sold in the marketplace.
Notable Items
No items have been created yet!
The Market
Buy, sell, and even craft your own items in this universe.
Market Data

Market conditions are unknown. Use caution when trading.

Quick Buy (Items Most Recently Listed for Sale)
Newest
"Great, now my breed is going to be extinct, I am going to starve, and I am chained to someone I dont even know!"
None
Discussions
Topics

Replies
Views

Last post
Most recent OOC posts in Birds Of A Feather: The Escape Of Sao Paulo