History
Aires is world that is untouched by earth's modern man.Technologies thought to be basic necessities on earth are nonexistent which means no cell phones, no cars, and no firearms. Just people, politics, civil war, religion, and the cyclopean.
For centuries, Harbingers have described the cyclopean as lost souls—people with problems that weren't properly resolved after death, people who were filled with hate and consequentially turned into monsters. Others say that they exist only by the will of their king Oblivion and that they were never human to begin with.
Despite the differing opinions, there has always discourse between the humans and the cyclopean. It was a balanced battle, head to head, toe to toe until a powerful evil began to encompass the land and overrode all that was good. Oblivion, the king of the Cyclopean, took the entirety of Aires as his prize and began to murder all who opposed him.
The Goddess, not powerful enough to defeat Oblivion alone, created twelve stones and infused their powers into a group of mortals who possessed the will power to manipulate their powers. The people of Aires called them the month warriors—saviors who would vanquish all chaos—demi gods.
They purified the land within a matter of months, but in the midst of the final battle Oblivion vanished, leaving the job unfinished. Soon the warriors were consumed by their gems, trapped inside, and reduced to glimmers on a cave floor.
Kick off Plot
The fate of both Aires and Earth lies in the hands of a group of young people who the prophets identified as matches for the sacred birthstones.
Our story begins with 12 young people who are oblivious to their powers and by some odd coincidence end up in New York's Central park. Unaware of their destinies and the phenomena lurking deep within their gems, they accidentally embark on a life changing journey of tragedy, friendship, magic, and self-awareness.
The Cyclopean race is back, and the creatures are beginning to leak into earth. Can these children discover the full potential of their destinies before it's too late?
Stones and Powers
Jan: Garnet: The force of life. Healing. In extreme scenarios revival.
Gwenneth Yuan--China Demon
Feb: Amethyst: Electrical storms. "Technopath"
Tallyho Abell--Birthstone_Spirits
Mar: Aquamarine: Wind power, Wind storms.
Dorian Roberts-- Usernamesareadrag
Apr: Diamond: Manipulation of fresh water ponds, lakes, rain.
Kyle Keaton-- FyreT1ger
May: Emerald: Animals, nature.
Skylar Grayson-- Zomgitsmarisa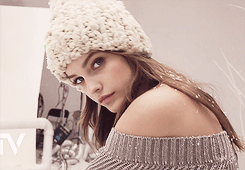 Jun: Pearl/Moonstone: Manipulation of Oceans, Seas, Saltwater.
Harper Calloway-- Cirrus_SD
Jul: Ruby: Fire, Heat.
Aria Delaine--dreammuffin
Aug: Peridot: Light Illusions: Conjuring very few, dopplegangers of a specific form. These illusions hold quality over quantity, therefore they have close to the same strength of the original figure. August can also use their illusions for mirage like effects. (Opposite of October)
Jason Carter--Rikura
Sept: Sapphire: Telekinesis: Access to the mind. Ability to create mental forums. Travel into the subconscious of others in order to gain information.
Falke der Herrscher-- Listentothetimpani
Oct: Opal: Dark Shadow Illusions: Conjuring massive amounts of dopplegangers of a specific form. Quantity over quality, the illusions are significantly weaker than the original figure but can over power with numbers. October can use their powers to conceal.
Xabier Sanchez-- Goong125
Nov: Topaz/Citrine: Connections to the Spirit world. Manipulation of the energy force. Communication with the dead.
Autumn Jones-- Linnea
Dec:Turquoise: Ice, snow.
Lux Adair-- Lita-Bug
About Aires: Culture, Geography, and Government
***All of the following images were drawn by TitusLunter on deviantart.com. Check him out!
Although it is an alternate world, Aires is, in many ways, similar to earth in geography and social categorization. There are eight continent-countries on the planet and each of their properties can be compared to those of various regions on Earth.
The Rose Kingdom
is a land that sits on the far west side of the map. It is a land of grassy, hilly terrain that outstretches from sea to sea and most of its people can be best compared to earth's
western European
population. While men are considered "superior", women still have rights and are able to take on unconventional roles without much question. As for the government, it is a
strict monarchy
with a massive military. The economy is considered to be extremely strong.
There are five important cities in the RK. But the most important city is the capital city,
Ve Marie
, which was named after one of the greatest queens in history,
Queen Marie the Merciful
. Ve Marie is home to the Laude palace and the famous
World Court House
where cases around the globe are tried in honor of the five tenants of good citizenship. One of the RK's most notable monuments is
the stone
which is rumored to be the exact spot where the Goddess found the twelve birthstones that were later infused into the Month Warriors. The stone also serves as the
coronation
spot for the RK's up and coming monarchs.
Constance
is a land that sits south of the Rose Kingdom and is closer to the center on the map. It is usually very rainy there and filled with various small bodies of water, swamps, and grass marshes. Its people are from many countries, so many of the people of Constance are of
multiple heritages and cultures
from all corners of the planet. While men are seen as the bread winners, there is a special appreciation for the woman because of the Goddess and Constance's reputation as one of the
most religious
continent-countries. As for the government, Constance is a
democracy
with ambassadors and elected officials. The economy is moderately strong.
Constance's capital is called
Tiara
, a city that is home to the continent's political officials, and the best place to find the
world's best undertakers
. (Funerals are a very big business in Constance because the people who live there pay special attention to the afterlife.) Constance is also the home of the
Vinn Compound
, an infamous international prison that houses the worst offenders from the RK's World Court. Its most notable monument is the
Light Shrine
, a grand placebo where the month warriors were rumored to have had their first encounter with the Goddess' messenger angels,
Bachs and Siberia
.
Solace
is a land in the southwest corner of the world. It is the most agrarian of all of the countries with its flat lands, high grass, and long mountain ranges. Because of its rural and sparse settlements, it is easier for men and women to be considered equal. Many of the people there can be best compared to earth's European and Native American populations. Like Constance, Solace is extremely religious and the leading government officials are often leaders of the church. Because of their position as the leading food export country, their economy is moderately strong.
Farmers from around the continent flock to Malboro, the capital city, in hopes of selling their goods at the biggest flea market in the world. Malboro is also home to the Grand Harbinger. The Grand Harbinger is Aires' version of the Pope. He is also the leader of the Monastery of the Sun, a religious school that produces most of Aires' clergy and eventually, the next Grand Harbinger. But be aware that Solace isn't the most holy of soils. Down south, the "Savage" Conservation can be found. It is a place where native Solians are separated from the rest of society for "their own benefit" and fed the words of the Goddess by missionaries. Ironically, Solace's dearest monument, Mother's Mound sits nearby. Monks say that the sealed tomb houses each of the month warrior's sacred weapons.
Hales
is a land situated near the center of the map and is brimming with snowy mountains and expansive tundras. Like solace, Hales is pretty rural. However, it is a monarchy and despite its size, it has one of the most resilient militaries on the planet. Men and women are treated equally in rural areas. But in the capital city, there is a distinct separation between the genders. The people there can be best compared to earth's Eastern European and Inuit populations. Despite their advances in warfare technology, and rich oil supply, Hale's economy is moderately wealthy but not as wealthy as it could be. Most people are poor because any taxes go towards the monarchy and expanding the military.
Despite it's distressed appearance and disgustingly classist social scene, Koratev, Hales' capital, is the technological capital of the world. Underneath its icy expanse rests hundreds of thousands of gallons of "black gold". Most scientific research is done in Hales because of its wide expanse of tundra and free space. Rumor has it that scientists have made advances in developing weapons likened to "arrows shot by a flick of a finger", or guns. This, and many other developments, are what makes Hales a militaristic leader and a great ally for weaker countries during war time.
The Trading Islands
are a collection of connected man-made ports on small growths of land in the Grande ocean. It sits at the very center of the map making it the perfect trading spot. It is best known for fishing, shipping, and pirates. Men and women are equal, but the land has a very "every man for himself" mentality. A laissez faire economy runs awry because of a lack of government management, and constant disputes between the merchants of the Rose Kingdom, Hales, Eastern Isle, and Ira. Because there is no government, the four other countries take it upon themselves to implement their laws on their territory, which causes conflict for each of them back home. Many counties fight to claim this area because of its ability to link the west to Nomansland, one of the most sought after locations. Like Constance, the population is extremely international. Money may run through this land, but it runs right into the pockets of the other governments leaving the economy weak.
The islands' capital, Trade City, is the black market of Aires because of the continent's severe lack of law enforcement. St. Marcus is the most orderly city on the landmass, and even so, it's usually known for its bars and nightlife.
Nomansland
is a tropical landmass in the northeast. It is richest in resources, making it a prize to the more militaristic, developed countries. The people there can best be compared to Earth's African, South American, and Southeast Asian populations. The people stick close to tradition, therefore, men are expected to be dominant. There is no huge government, but people divide themselves into tribes. There is also no metal currency, so instead bartering is utilized. The base of civil nations is an international campsite where missionaries from the Rose Kingdom, Ira, and Eastern Isle solicit natives about religion conversion and trading opportunities.
The four, "civilized tribes" according to the west, are the Anasi, Mondego, Nubai, and Korobi tribes. There are many more unconnected people roaming in the forest. There is even a tribe rumored to have freckled tan skin, bright eyes, and red hair. The Anasi and Mondego tribes are known to be "the friends of the west" because of their proximity to and cooperation with the base of civil nations. Little is known about the Nubai and Korobi other than the fact that they are rivals and that foolish missionaries are often caught in the crossfire of their war. Natives speak of a secret beach where the messengers Bachs and Siberia frequently appear to advise local sages. Despite the pleas from the base of civil nations, the natives refuse to take outsiders. Any outsiders who dare to venture out to the beach end up dead or missing.
Eastern Isle
is a long continent on the Far East end of the map that is filled with high mountains and tropical jungles. The people there can best be compared to Earth's far east Asian and East Indian populations. Men are dominant. The land has a figurehead emperor, but in reality the government is run by the military, which is also considered to be strong. Because of how far away it is from the other militaristic nations, it puts a lot of effort into trading with Nomansland and Ira. Its economy is nearly as strong as that of the Rose Kingdom.
Bin City was named after the first emperor of Eastern Isle, esteemed commander Woo Bin, a former warrior. Since his reign, the military has been a driving force in the rise of the nation. Far south of Bin City, there is a temple where a very old landlady lives. Residents say that she sees visions from the era of the first month warriors, and if one is brave enough to hike into the mountains to visit her, she can tell them who they were in that life. Because the announcement of the new month warriors have not been claimed, she is especially useful to people who believe that they are a Month Warrior and want clarification.
Ira
it's a flat land laden with beaches and deserts. The people there can be best compared to earth's Middle Eastern and north African populations. Men are considered dominant. It is run by a monarchy, and while it's army is not as ruthless as Hales', numerous as the Rose Kingdom's, or as regulatory as Eastern Isle's it still excels because of the country's advancements mathematics and science. They also have rich resources that are sold and traded in order to leave the economy strong. Pabul City, the capital, is home to the world bank where the wealthiest people of Aires ship their riches (if they avoid the pirates around the Trading Islands) trusting that their assets will be kept safe. Southwest of Pabul is the Warrior's Temple, a place where all four of the inactive seasonal stones are kept and rumored to be the training ground of the month warriors before their final battle with Oblivion. The Grand Harbinger preaches that the stones will only become active if faced with the true warriors.
Nearby is a dark, ominous canyon called the great escape. No one knows what is down below, and anyone who dares to venture in is never seen again. Some believe that it is where the cyclopean come from.
1.Respect is always a first.
2.Tolerance of alcohol, homosexuality, sexual themes, violence and the like that may occur. We should try to be adults.
3.Posts written are expected to be at least one paragraph long, no one-liners.
4.No god playing.
5.Characters submitted must have some apparent human weakness. Whether it is physical or character related.
6.***No taking this role-play and running with it without crediting me. I've had this problem before! If I find it on another site and I wasn't the one who hosted it, it won't be a happy day for anyone.
7.Proper enough grammar is expected, this shouldn't be a huge issue. Typos are fine if it is obvious to me that you know what you are doing.
8.Characters should not automatically know their powers. It takes training.
9.Questions concerning characters can be sent through a private message or posted in OOC.
Arcs are bundles of posts that you can organize on your own. They're useful for telling a story that might span long periods of time or space.
There are no arcs in this roleplay.
There are no quests in this roleplay.
Here's the current leaderboard.
There are no groups in this roleplay!
Welcome home, Promethean. Here, you can manage your universe.
Arcs are bundles of posts from any location, allowing you to easily capture sub-plots which might be spread out across multiple locations.
You can create Quests with various rewards, encouraging your players to engage with specific plot lines.
Settings are the backdrop for the characters in your universe, giving meaning and context to their existence. By creating a number of well-written locations, you can organize your universe into areas and regions.
Navigation
While not required, locations can be organized onto a map. More information soon!
There are no groups in this roleplay!
By creating Collectibles, you can reward your players with unique items that accentuate their character sheets.
Once an Item has been created, it can be spawned in the IC using /spawn Item Name (case-sensitive, as usual) — this can be followed with /take Item Name to retrieve the item into the current character's inventory.
Give your Universe life by adding a Mob, which are auto-replenishing NPCs your players can interact with. Useful for some quick hack-and-slash fun!
Mobs can be automated spawns, like rats and bats, or full-on NPCs complete with conversation menus. Use them to enhance your player experience!
Current Mobs
No mobs have been created yet.
Locations where Mobs and Items might appear.
You can schedule events for your players to create notifications and schedule times for everyone to plan around.
Add and remove other people from your Universe.
The Forge
Use your INK to craft new artifacts in Birthstone Spirits: The Great Escape. Once created, Items cannot be changed, but they can be bought and sold in the marketplace.
Notable Items
No items have been created yet!
The Market
Buy, sell, and even craft your own items in this universe.
Market Data

Market conditions are unknown. Use caution when trading.

Quick Buy (Items Most Recently Listed for Sale)
None
The story begins here.
Discussions
Topics

Replies
Views

Last post
Most recent OOC posts in Birthstone Spirits: The Great Escape
There have been no posts in the OOC topic for this roleplay!