°˖✧| Cheerful | Friendly | Flirty | Fun-Loving | Athletic | Spirited | Tough | Optimist | Proud |✧˖°
___________________________________________________________________________________________________________________________________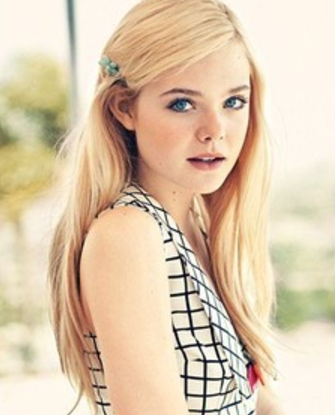 Age: 19
Gender: Female
Height: 5'6"
Hair: Blonde
Eyes: Light blue
Birthday: November 2nd
Angela is 5'6" with a fit and skinny figure from years of cheerleading. Her long blonde hair is often styled into loose curls and falls about five inches past her shoulders. Her eyes are a bright blue and her eyelashes are long. She has an oval face which is almost never clear of makeup. Often times, she can be seen wearing lipstick and blush. She also enjoys painting her nails and likes to decorate them with glitter. Her fashion of choice is fun and flirty. Crop tops, tight jeans, bright colors, dresses, skirts. Heels are also common, but she likes sneakers as well.
She's currently on summer break from college, where her major is undeclared. It used to be business but she's been thinking of switching to communications. So, when asked, she laughs about it being undeclared. She's under pressure to find her path in life.
Angela is a fun and friendly girl who likes to be in the spotlight. She's cheerful and upbeat, often trying to get others to see things her way. She can be a bit overwhelming, but she means well. She's also very flirty and hands on. Angela doesn't want to make people uncomfortable. It's the opposite. She wants everyone to feel as included as possible.
She's outgoing and social and adores attention. Frequently, she surrounds herself with other people. She happiest when she's in a group. However, she tends to be happy all the time. It's rare to see her act otherwise.
Though she likes to stand out she doesn't tend to shine brighter than anyone else. She greatly desires to be seen as a leader and to accomplish great things, but has problems going above and beyond. Angela is strong and a hard worker but she often stops herself from excelling out of fear. Desperate to fit in and not step on any toes, she allows herself to be second best.
Still, she wants to be the best. She'll keep going until someone tells her to stop. Sometimes, she'll even ignore her own feelings if she thinks it'll make someone happy. She's done a few things she didn't want to for the sake of others liking her.

From a young age, Angela has been interested in the occult. She's fond of many things but tends to lean towards the paranormal. She has her own ouija board that glows in the dark and a tarot deck that is worn from use. She's superstitious, almost to a fault. She tries not to let it get to her but can be on edge if she comes across something she thinks is a bad omen. She loves horror movies and shows that talk about finding ghosts. She's held plenty of seances herself.
However, if asked about this she will claim it's all ironic. She's ashamed of this part of herself and refuses to admit that she truly is interested. She doesn't want to find out what would happen if word got out that a cheerleader was trying to talk to the dead.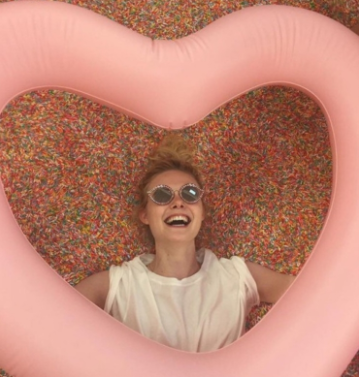 CheerBeing ignored
SmoothiesFailure
SushiAwkward moments
SnowGreasy food
Beach DaysLate nights
Scary MoviesBeing bored
Hanging out with her friendsIsolation
MakeupBad hair days
ShoppingHard decisions
Morning jogsHospitals
Cute animalsBeing abandoned
WinningBroken promises
FashionBugs
CoffeeStudying
PartyingCruel people
Solo joggingSewing
FamilyInjuries
Soft pillowsBurnt food


The topaz gem is known as a symbol of fortune, success, balance and joy. For Angela, however, it brings the dead.
Spirits are a curious bunch, coming in all forms. Some were human once, and some seem to have come out of nowhere. It's Angela's job to communicate with them. From these spirits, Angela can gain valuable information. She can even have them carry out tasks for her. Of course, this comes at a price. Most spirits will demand energy from her or those around her.
Energy, to spirits, is like a nice dinner and a good night's rest. Not only does it feel good, it also allows them to manifest themselves in ways they normally wouldn't be able to. Some take heat energy, resulting in cold spots. Most of the spirits Angela deals with, however, desire her own life energy. Though it can be replenished through food and rest, it's still an incredibly uncomfortable experience.
The dead aside, Angela can also manipulate the energy force. She can drain energy from another, giving it to herself or to the spirits that request it. At least, she should be able to do all of this. At the current moment, she had yet to receive any sort of powers.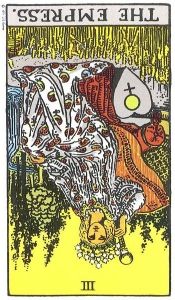 Necklace
Tarot cards
Makeup bag
Cell Phone
Bandages
Wallet
Normal clothes
Hair ties
____________________________________________________________________________________________________________________________________