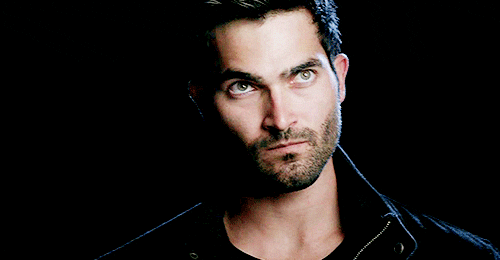 Dorian Steinsson - The Son of Stone
---
---
"You give your blood, you give your sweat, you give your tears. In return you get a homeland. It is a fine trade."
---
---
B
A
S
I
C

I
N
F
O
Full Name
Dorian Steinsson
Nickname(s)
Egil
Many soldiers have nicknames based on their personalities and the things that they've done. However, Dorian has never been quite sure if the nickname "Egil" was given to him as a badge of pride or as a warning to others. He's simply decided not to think about it.
Age
Twenty-One Years Old
Gender
Male
Nation and Home
Dorian was born and raised in
Kora, the capital of Hales
. While his family's home is near the heart of the city, centered in a section reserved explicitly for the families of the more decorated members of Hales' military, a good portion of his life has been spent in Kora's main military school and, subsequently, the soldier barracks.
Family
Dorian's immediate family consists of his father Ifor(a gruff, high-ranking individual within Hales' military), his mother Agnes(a somewhat reserved by steely-minded woman), his uncle Davyn(a scientist and the more intellectual of the Steinsson brothers), and his grandmother Ingrid (who, Dorian has often noted, was the head of the family even when his grandfather was still alive).
Birthday and Birthstone
March 15th/The Aquamarine
The one decoration, the one fashionable frivolity, that he allows himself is an aquamarine pendant on a metal chain. It is a gift from his grandmother, who dabbles in mysticism much to the skepticism and teasing of her children. He wears it due in part to the fact that one does not simply say no to Ingrid Steinsson.
Face Claim
Tyler Hoechlin
---
---
V
I
S
U
A
L
Height
6'4
Weight
175 lbs
Eyes
Gray and set into a permanent glare.
Hair
Dorian's hair is black and usually cropped close in the traditional military cut of Hales, which also includes a clean-shaven face for active soldiers. However, after a long military exercise or mission, his hair tends to grow long and thick with a beard to match.
Build
Dorian has a soldier's physique, but perhaps not to the extent that an Earthling would imagine it. While fit and muscular, there is a certain leanness to him from a dearth of supplies in the field as well as the careful proportions provided at the military barracks, something that not even his grandmother's attempts to fatten him up have successfully countered.
Preferred Clothing
His style was easily and heavily influenced by necessity. Hales is not exactly a place to wear loose tunics or, Goddess-forbid, shorts. His usual outfit consists of layers upon layers. Dark blues and blacks in the shapes of coats, thick pants, and boots are worn during his time spent in Kora. Bright whites and other colors of the tundra are his uniform while out in the sticks of Hales, blending into the snow for more covert missions.
Features
✗Dorian does have constant dark circles under his eyes making him look constantly exhausted. In reality, he likely is.
✗Scars are something that Dorian is achingly familiar with. They litter his arms from years of sword-play, his back from missteps in the field and a few instructors who refused to accept failure. Most are hidden from sight when he'd bundled up in his basic uniform or in the thick-layered clothing styles necessary for living in Hales, but every so often he'll roll up a sleeve or stretch just so, and you're reminded that he's far from one of the decorative soldiers, so shiny and soft in other parts of Aires.
---
---
M
E
N
T
A
L
I
T
Y



↳ The Stoic | It's one of those things that makes Dorian such a good soldier. He's someone who's always known how to keep his emotions and thoughts in check, a taciturn mask to show to the world around him. It makes him ideal for long, arduous missions with only moments of excitement. He doesn't show the same stir-crazy nature of some of his comrades, instead apparently overcoming boredom with relative ease and dignity. Some would assume that he simply doesn't have the imagination or brain-power to go beyond the emotions and thoughts required to do his duty. Some would be very, very wrong.
↳ The Soldier | Dorian was born to a family with a long history of serving in the Hales military. It wasn't until the time of his great-grandfather, however, that they rose above the common foot soldier. Dorian's ancestor secured a win in a decisive battle ages ago, and the Steinsson family has been reaping the rewards ever since. The legacy didn't stop with him, however. Dorian's grandfather, father, and uncle have all fought and clawed their way to the top of their respective positions with courage (his grandfather), brain power (his uncle), and sheer force of will (his father). Dorian, never one to take the easy path even if his family had allowed him (which they would rather die than do something so disgraceful), focused the entirety of himself on continuing the family legacy. His own dedication to Hales, unflinching brutality in the face of danger, and determination made his rise through the ranks unquestionable even to the outside viewer. This also explains his patriotic devotion to Hales, a land that he would die for without hesitation. All hail to Hales.
↳ Unclean Hands | Dorian first killed a man at the age of fifteen. It was a stranger, a rebel who made it clear that it was either kill him or let him kill Uncle Davyn . Dorian didn't hesitate. His entire life had led him to that moment, growing up with the very simple mentality that family and your country are causes worth killing and dying for. Other lives are not as precious as the lives of those that you serve. After that moment, he simply failed to keep track of the blood on his hands. It was all for a good cause, after all.






Flaws/ Weaknesses/ Fears


✗Socially awkward. He's not known for his sparkling personality or excellent conversational skills.
✗Zealously dedicated to his family and his country
✗Lack of appreciation for life
✗Fails to even notice that freedom has never been in the cards for him. Even if you mentioned it to him, he wouldn't understand that he is under the chains of a powerful military and a legacy that guides his every step.




Quirks


✗Nature hater. It shouldn't be much of a surprise since, to him, nature generally consists of snow, ice, evergreens, and more snow. It doesn't help that the one time he saw a flower, something bright and beautiful from another country, it had made him sneeze for at least ten minutes.
✗It's not Dorian's fault. Honestly, it's not. His face is trapped in a near-constant state of unpleasant, perpetual glare. It does wonders for intimidation, but it's hardly the best way to make friends. One simply doesn't joke around with someone who they think is liable to murder them. Dorian's vaguely unaware of this fact if only because he inherited it from his mother who, in his mind, looks really quite pleasant all the time.
✗He's fascinated by technology. Progress, to Dorian, is enchanting. He still remembers the day Davyn brought home a fireless light when Dorian was a child. The way the artificial glow had filled the room, even in the dead of a cold Winter's night. The way his grandmother gasped, the way his Father praised Hales' scientific prowess, the way his mother smiled her small, secretive smile, and the way his Uncle flushed so proudly are all memories etched lovingly into his mind.

---
---