Full Name:
"When you've lived as long as I have, you have the right to change your name." Her birth given name was Annalise Bell Mortelle, but after her change she decided to start completely fresh so now it's Aurora Bell Mortenson. Pronounced ( Uh-Roar-Ruh ).
Nickname:
"If you don't know me it's Miss Mortenson. If you do, I go by Bell or Aurora, I don't really like nicknames." Her only nickname is Bell and not a lot of people call her it. She doesn't like nicknames and there is no better way to tease her or make her mad that to call her something silly. Those who know her best are allowed to call her Bell. Others may call her Aurora and others still are so intimidated by her they simply stick with Miss Mortenson.
Age:
"Two-hundred years of living. Try and wrap your head around that." She appears to be 21 but is really coming up on her two-hundreth birthday.
Gender:
"Ouch, are you blind?" Female
Role:
"I'm the leader of my Coven, what else is there to say?" Candice Swanepoel
Appearance:
"Baby, you can look, but you can't touch." Aurora, though she's lived two-hundred years is like any vampire. Vain. She cares greatly about her appearence and just like any vampire, is shockingly beautiful. She's a tall woman standing about 5'9" tall, her love of high heels only making her taller. From head to toe she's slender with a delicate looking build even tough she is anything but. She has a delicatly boned face with round, high cheekbones, full pink lips, and a tanned olive skin tone. She has the lightest dusting of freckles across the bridge of her nose that are so faint, they're almost not there, you really have to know her in order to see them for it's one of those things you notice as time goes on. Framed by thick black lashes, Aurora has a pair of crystal blue eyes which can narrow to intimidate or widen into innocence. Though she is an excellent liar, her eyes always tell the truth. They always have her emotion painted there clear as day. She's good at hiding this though so it is another one of those things about her that you really have to know her in order to pick up on. Her hair is a light golden blonde that swings down to her hips. It's naturaly got a wave to it, but the way it hangs depends on how she styles it.
When it comes to style, Aurora is very particular. She prefers to always look high-class. Laziness is not something she's fond of and the lazy-yet-perfect style of her Right-hand-man often drives her crazy. She herself selects clothes that amplify her best features and, depencing on her mood, she may be seen in something as simple as jeans and a jacket or something as intricate as lace though, no matter what she wears, it's always perfectly fitted, colored, and suited to her. High heels are her most favorite thing in the world and her walk-in closet is absolutely filled with them. All vampires are beautiful, but unlike most, Aurora has had a long time to perfect it and use it to her advantage.
When it comes to first impressions, Aurora sometimes has problems. Upon just looking at her, one usually feels intimidated. Humans are almost impossible to talk to for they either stare at her in awe or run in fear. For this reason, she prefers to stay with her own kind though she does not completely hate the humans, she does resent them for being able to live normal lives. When one first sees Aurora, they are immediatly struck with a sense of confidence and power that comes with being coven master. She walks with purpose and never slouches doing everything with a certain delicacy. She can often come across as mysterious due to her gaurded nature.
And finally, when it comes to body art it seems somewhat shocking that a girl who's so ice and diamond hard has any, but she actually has quite a few, keepsakes from her wilder days. She has one on the inside of her right wrist that says fearless, one on her hip of a rose (the symbol of her coven), and one on the back of her neck of a bird in flight. She tends to keep her tattoos hidden, slightly embarrassed of them, but on occasion, she'll let them show. When it comes to piercings, she has typical ear piercings as well as four cartilage studs.
"Just don't piss me off. You'll regret it." Some people call her cold. An ice queen. Hard. Stubborn. Impossible. True, Aurora was nevee a very sentimental girl, but these assumptions go a bit far. As a young girl, she was always the one kicking the boys asses and reeking havoc. She had always been a wild child growing up in am age where women were nothing but properly mannored little dolls. She was the heartbreaker and the rule changer. After she was changed and gifted with imense beauty and superior power, well... You can only imagine. Nothing stopped her, and anyone that knows her well enough knows that her cool sheet of ice is noting but a facade. As time went on, Aurora settled down into a coven, and though she was slightly more tamed, her ambition allowed her to take the place of coven leader by time she was 21.
After this, she changed drastically. Aurora gained the resposabilities of a leader. She fell in love with her coven and over time, being forced to watch them die, stress as well as love settled her down. She takes her job very seriously. She's a complex woman, hard to understand unless you truly know her. She's often sarcastic and snaps at people a lot, expdcting them to do what she says when she says it and respect her. Laziness and arrogance drives her wild, and on the outside, Aurora is as hard and cold as an icicle, shooting off witty word play left and right. When upset, she hides it with ease, but her eyes can often give her away. Once you really get ro know Aurora, she's a great companion. She may be stubborn and at times, arrogant, but she tries her absolute best to do rigjt by everyone in her own way and is a great leader. She'd have to be. Why else would the coven keep her around for two hundred years?
When it comes to love, Aurora believes in no such thing. She believes in love of family and love of her coven, but she doesn't believe in falling in love enough to spend the rest of her life with one person. Sure, she could take a husband to help rule the coven with her and he would gain immortality too, but she hasn't found someone yet and doesn't think she ever will. Even if she had, Aurora is not likely to give him immortality. To her, it's a curse not a gift and she would never put that on anyone. To her, love is a silly concept. She's deathly afraid of getting her heart broken and so instead, she breaks hearts. She uses her beauty to her advantage and loves 'em and leaves 'em. It's the way it's always been for her and she doesn't see it as cruel, she just simply thinks nothing is built to last because that's what she's been forced to see for two hundred years.
Species:
"Not one of those mutts, that's for sure." Aurora is the Coven leader of the vampires, and virtually incabable of getting along with any other species of Immortals, no matter how cool and collected she tries to act around them. As for extra powers, as the leader, she's been gifted with immortality and has lived for two-hundred years. Her other extra power is evaporating skills. Somewhat like the cheshire cat, Aurora can make herself disappear into tiny droplets of air, able to be walked through, seen through, and stay unheard. This also means that she can warp in and out of places, kind of like teleportation, but this takes a lot of energy.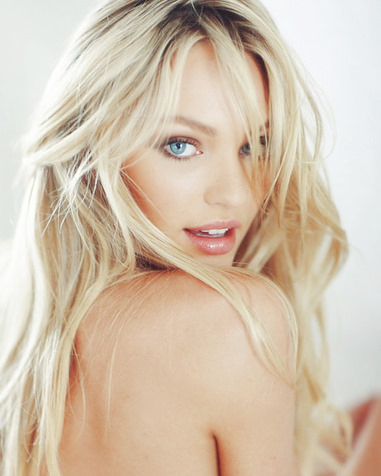 Likes:
"Let's just put it this way: If I don't like you, you're fucked."
+ Chocolate +
+ Men +
+ Her beauty +
+ Looking perfect +
+ Being respected +
+ Being listened to +
+ Warm rain +
+ Hunting +
+ Her "pet" (explained in Other) +
+ Flirting +
+ Her coven +
+ Her Job +
+ Power +
+ Music +
+ Being happy +
+ Getting her way +
+ Warm nights +
+ Bonfires +
Dislikes:
"That depends. How much time do you have?"
- Rudeness -
- Disrespect -
- Not being listened to -
- Not getting her way -
- Laziness -
- The color yellow -
- Dry days -
- Humidity -
- Arrogance -
- Idiocy -
- Annoying people -
- Humans -
- Other Immortals -
- Bugs -
- Garlic -
- Bad blood -
- Being questioned or doubted -
- Not being trusted as a leader -
Fears:
"Fear? I'm sorry baby, but that word isn't even in my vocabulary."
* Lightning *
* Drowning *
* Smoke/fire (bad experience) *
* Not being a good enough leader *
* Getting her heart broken *
* That she's not doing her job right *
* Being forced to live forever *
* The Cacciatori *
* That she'll fail *
History:
"Damn. I hope you have a lot of time... I've been living for two-hundred years you know." It would be pointless to describe Aurora's entire life. It would take much too long. But as for the basics, she was born completely human. Unlike most of the coven, she was actually not born into it. She had been the daughter of a fisher and a seamstress. Not a very wealthy family, but not the worst off either. From the very beginning, Aurora was born into an age where women were nothing but pretty little dolls to take off the shelf when you wanted to show them off. Except she wasn't born beautiful. She was pretty, but rather plain. Sure, she broke the hearts of boys when she was young, but that was just puppy love. They were attracted to her wild personality. She was born into the wrong area for sure. From the start, Aurora had never been a typical, feminine girly girl. No, she'd wanted to reek havoc and beat up boys.
That is what got her in so much trouble. Her ambition and pride. She would beat up boys twice her age and never back down from a fight. One day, a group of boys ruined a locket her mother had given her when she was a baby and it enraged little Aurora. She marched right up to the leader of this group and demanded a fight, calling him everything from "pretty boy" to "ass." Little did she know, that he was a vampire.
So he agreed to fight her. But at midnight. Aurora had never done something so shockingly against the rules, but it excited her so she agreed and in the middle of the night, she snuck off to kick his ass. Only that's not what happened. Instead, he changed her, turning her into one of his kind.
From that point on, Aurora always felt out of place. It took three years for her to finally accept her gifts and to realize that she could use them to finally be what she wanted. An independent woman. So she did just that, causing trouble everywhere she went, slowly becoming ruthless. When she was eighteen, another vampire came to her, wanting to give her help. She was out of control and he wanted to give her guidance. A family. He explained to her that many young vampires destroy themselves because they don't know what to do with what they have.
So she agreed to let him take her to the Coven of Rose City. And there, she felt like she was at home. Like she belonged. In a short two years, she managed to become right-hand and when the coven master fell ill and died of bad blood, at age 21, Aurora was appointed coven leader. She's been leading her kind as best she can for one hundred and seventy-nine years.
Other:
"Oh. Did I forget to mention..." Some odd little things about Aurora are that: If you know her, you can tell anything she's thinking through her eyes, even though she's an excellent liar. When she's nervous, she tends to fiddle with whatever jewelery she's wearing at the time. And if she likes you, she'll bite her lip occasionally while talking.

Also, she has a "pet" that she picked up a few years back. A pet is a vampire's human play-thing. It's not exactly cruel because the way a vampire feeds off a pet doesn't change them and it doesn't hurt them, just gives them a stronger immune system so that their blood is healthy. Anyway, this pet is different though because Aurora didn't know that the girl was actually part werewolf when she found her. A human ancestor hid the girls wolf scent from Aurora and so the first time she went to feed, she accidentally changed the girl, but only half way. Not knowing what to do with the half-werewolf, half-vampire girl she now had on her hands, Aurora decided to keep her on as a little faithful pet to watch the house and run errands. She calls her Pup and is very kind to her.
How do you love someone - Ashley Tisdale
Momma never told me how to love
Daddy never told me how to feel
Momma never told me how to touch
Daddy never showed me how to heal
Momma never set a good example
Daddy never held momma's hand
Momma found everything hard to handle
Daddy never stood up like a man

I've walked alone, broken
Emotionally frozen
Getting it on
Getting it wrong

How do you love someone
Without getting hurt
How do you love someone
Without crawling in the dirt
So far in my life
Clouds have blocked the sun
How do you love, how do you love someone
How do you love, how do you love someone

I was always the chosen child
The biggest scandal I became
They told me I'd never survive
But survival's my middle name

I've walked alone, hoping
Just barely coping
Getting it on
Getting it wrong

How do you love someone
Without getting hurt
How do you love someone
Without crawling in the dirt
So far in my life
Clouds have blocked the sun
How do you love, how do you love someone
How do you love, how do you love someone

It's hard to talk
To see what's deep inside
It's hard to tell the truth
When you've always lied

How do you love someone
Without getting hurt
How do you love someone
Without crawling in the dirt
So far in my life
Clouds have blocked the sun
How do you love, how do you love someone

How do you love someone
And make it last
How do you love someone (love someone)
Without tripping on the past
So far in my life
Clouds have blocked the sun
How do you love, how do you love someone
How do you love, how do you love someone, someone