Who is the survivor?Name:
Ace Tyrant
Age
: 19
Gender:
Male
Personality:
Ace does not feel like a Neco, and that is mentally damaging him as it seems there is no place in this world for someone like him. He is not much stronger than a Sapien, and lacks the confidence that a normal Neco has. He feels incredibly weak and unimportant, often admiring others but never having any faith in himself. Could be described as a naive, insecure, and sensitive individual. However, he does his best to cheer everyone around him and would happily give his pointless life for anyone. A very caring, good hearted and passionate being. Once he opens up a little, it turns out he is rather charming, smooth talking and has a good sense of humour.
Image: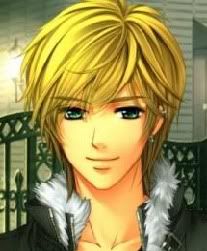 Addition:
Might? Beauty? Spirit? Skills/jobs/gifts:
Though Ace feels like he has no gifts at all, he is extremely intelligent and tends to lift people's emotions.
Weakness/Fears:
Weakness's are uncountable.
Armour/Weapons:
Though he is not one for violence, Ace carries a tazor gun. Oh he could never kill anyone!
Flicking through the pastHistory:
Ace avoided the war, watching from a distance in a unaffected woodland. It burned his heart watching Necos destroy the planet; he is now just wandering hoping to survive. His sister, who he loved very much was a victim of the war and died at the mere age of 14.
Family:
Sister named Shay, deceased.