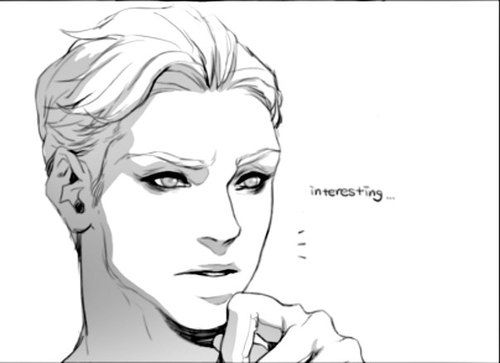 ---
---
F

ull

N

ame
Leo Pichard
N

icknames
None as of yet
A

ge
23 - 16th June
G

ender
Male
W

eight
80kg
H

eight
6'2
A

dditional

D

etails
Leo has a sleeve tattoo on his right arm; a rather oriental dragon like style. However he tends to wear long sleeved shirts a lot.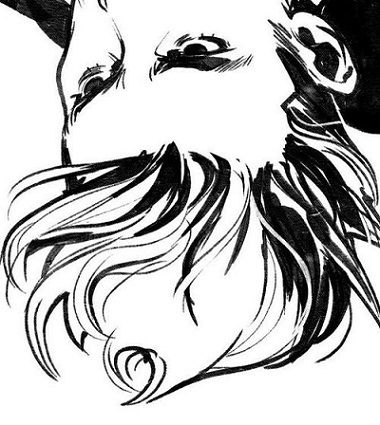 P

ersonality
Leo is adaptable, quick to learn and exchange ideas. Gentle, affectionate and curious but also quite nervous, awkward and indecisive at times. He likes to wear fashionable clothes simply to impress others and thoroughly enjoys reading books, listening to music and simply meeting new people. He can be quite fickle at times but mainly because he dislikes choosing sides and simply tends to try and calm them down or comfort someone over encourage them to fight. Leo simply wants to have fun, socialise; being quite restless at times even simple short trips around town please him. He feels as though there is simply not enough time to explore the world around him.
L

ikes
Social gatherings
Compliments
Books
Records
Snakes
Culture
D

islikes
When you pour milk from a carton and it splashes at you and makes that weird
glug
sound
Repetition and routine
Being alone
Being confined
Oranges
The colour Orange
That movie called Tusk
S

trengths
Being adaptable with his quick witted thinking and capability of learning fast, he is most definitely a big support to his fellow friends and family. Although his mindset of getting bored easily can be troublesome at times, it also leaves room for his brainstorming to run wild. When it comes to hang outs and events, he's the guy to ask for ideas.
He tends to be that guy that eases wars between friends; having a way with words he can most certainly talk his way out of most situations. His caring nature makes it easy for others to open up to him and trust him.
W

eaknesses
Being inconsistent and indecisive makes it most troublesome for him to simply stick to a task and finish it. Getting bored far too easily and tired of the same routine he tends to switch tasks and change jobs too much, leaving far too many unfinished projects. Sometimes he can be a bit of a pushover and tends to get called a sheep. Being not one for taking sides and expressing which side he'd really choose sometimes makes things more complicated and frustrating for others. When you want a straightforward answer from him he'll be um-ing and ah-ing over the best decision that will please everyone.
F

avourite

C

olour
Green
H

obbies
Writing
Sports (mainly swimming and tennis)
Painting
Photography
D

esires
Leo's biggest desire is to travel the world and explore lost, mysterious places and write about them as a journalist. Journalism is a big passion of his.
P

rofession
Leo currently works as a Programmer for a company that works on creating casino mobile app games. Not exactly a hobby he would support but a job's a job.
H

istory
As a child Leo had always been far too curious for his poor parents to handle. Constantly getting into trouble and exploring places that he was warned were too dangerous. In all honesty his parents are surprised he managed to survive up to this point. He made friends quite easily despite how easily nervous he became, he would always make an effort to socialise with others and drag them along on his adventures.
In his teens he began to discover his interests in music, literature, photography and sports. Leo always seemed to be picking up a new skill or trade due to becoming bored of the previous one. This made him quite versatile among his friends though being able to share many hobbies with different people was what really got him back into old tasks. Being the affectionate little snowflake he is, he tended to fall in love far too quickly. His friends would constantly make fun of how off with the fairies he was whenever he had his eyes on someone. Leo would seem to fall for those who liked to experiment and try new things; he needed someone he could share his quirky ideas with.
It was around his late teens he picked up programming with a newly met group of friends. Only really taking up the skill out of boredom and curiosity he found he had quite a nack for the skill and ended up studying further in programming after school despite it not necessarily being a dream goal of his.
After university he went job hunting and ended up at the casino app game company as a programmer. Surprisingly he was paid a good amount and saved up enough to buy a car and rent a small townhouse for himself.