Vincent Ju A'thena
Vince, Vinn
Age
- 24
Gender
- Male
Species
- Mix breed; Werewolf & Demon.
Accents
- A slight Italian slur.
Occupation
- Works at a delivery service, for both humans and other beings.
Relationship status
- Single.
Personality
- On the surface Vince is a friendly person, not really caring for much in the world and often seems distant towards others. He is neither happy nor sad, he is a very content person to those who meet him or even those who have known him for a time. Deeper into his personality Vince is troubled and rather angry, feelings that are out of his control. There is constantly a tugging feeling in his mind and it becomes very difficult to tune it out, because of this he often gets agitated and nervous at the best of times. He is always worried that at any minute he would transform into the being that makes him so angry, the inner demon that takes his wolf form into a whole other level.
Likes
+ Lamb (food).
+ Running.
+ Shaping into his wolf form (not his demonic one).
+ Silence, the night.
+ Sunlight.
+ Any type of animal, even cats.
+ Full moon (an instinctual feeling).
Dislikes
+ His demonic werewolf form taking control of his body.
+ Chocolate.
+ Full moon (as his demonic form takes shape during a full moon).
+ Loud noises/Thunder storms.
+ Foul smells.
Hobbies
+ Sleeping in warm sunlight.
+ Often taking care of stray animals, feeding them, teaching them or making them a home.
+ Hunting.
Talents
Vinn is great at running long distances and is rather fast and agile, being an instinct of his, as well as hearing oddly well, sense of smell working (too) well and having a great hunting instinct.
In his demonic werewolf form he can control and conjure up blue fire, though he doesn't see this as a talent.
Fears
Vince fears hurting or killing people in his werewolf form, as he has no control over his actions whatsoever. He is scared of loving another or getting too close to people in fear that he may turn and hurt them.
Ways of coping
When the full moon arrives he hides off into some place deserted so he doesn't hurt anymore, because when the full moon comes his demonic werewolf takes control and he cannot stop it. Only when the sun rises is he able to take control again.
He also is very conservative as to stop himself getting hurt and then angry and uses breathing techniques to calm himself down.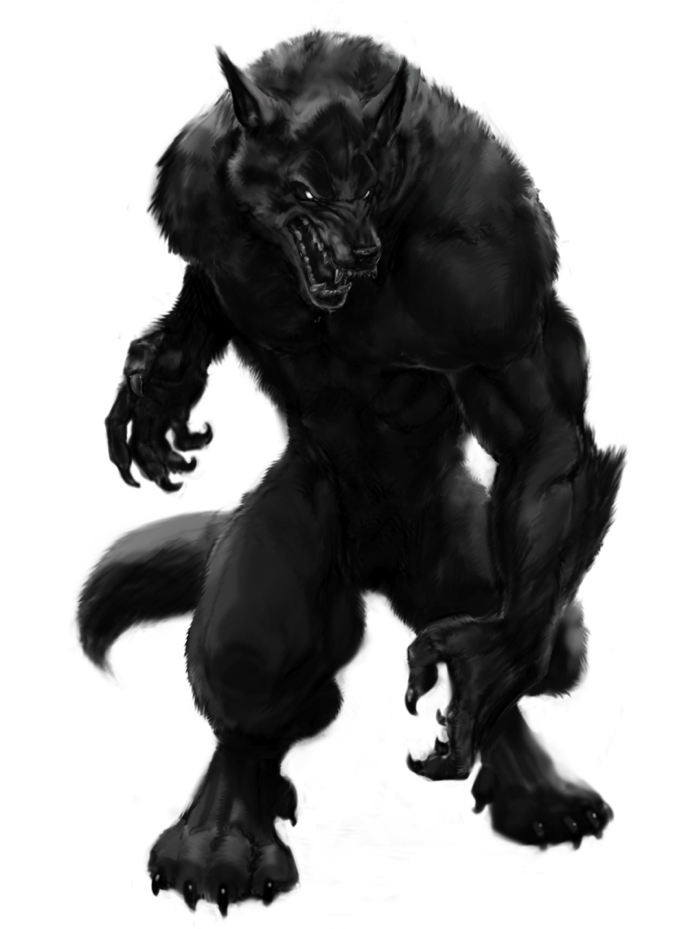 Crush
- N/A (yet)
History
Vincent was born to an Italian mother and father, both werewolves, and he grew up in a small family house near the woods. His mother and father were part of a pack in which he called his family. Every full moon the pack would stretch out their full transformations of werewolves and hunt together, though Vincent was not yet of age and only tagged along during these midnight ventures.
When Vince turned 16 he slowly began his aging period where he gained his full werewolf transformation, but only two years later through the end of the aging period he became cursed by a terrible demon while he was in his full transformation. It took over his body and terrorized everything that got in it's way, afterwards the pack threw him out, not wanting the curse to be brought to them. The demonic curse now resides in Vince's mind and is released during the full werewolf transformation, taking control and killing anyone or anything it sees. It is it's own person entirely and has gained some of the demons powers, including conjuring blue flame. Vinn found out that even if he gets angry it will force itself out of his control and he will become the demonic wolf, unfortunately he found out the hard way by killing a young girl, only a few years older than himself, when he got mad.
Some nights he sees the girls face, full of fear and sadness. He wonders if her spirit is mad at him for killing her, bringing out memories that haunt his dreams.