"I've Never Been Judged By A Flower."
---
---
Full Name
Dorothy Evelyn Bennett.
Nicknames
Dot(tie). Eve/Evie.
Age
26.
Occupation
Officially a maid, works as a gardener's assistant once her chores are complete.
Gender
Female.
Sexuality
Panromantic.
Appearance
Dottie has various scars up her arms and legs, mainly small spidery white
lines from her carelessness dealing with the untamed wilderness.
---
---
Summary
Girls are meant to be seen and not heard, delicate and pretty while managing a household and waiting hand and foot on the man of the house, that's just how it is. Dottie doesn't agree with that idea in the least but she has learned to be the quiet pretty presence she has to be, unless she's truly comfortable with someone or on the opposite side of the spectrum she's lost complete respect for them she's a softspoken woman, willing to lend a helpinghand or a listening ear at all times. For those who get past the surface a beautiful mind can be found, she's a highly opinionated and fiercely spirited person through and through. Inequalities drive her up a wall and so she's one of the kindest people around, treating everyone as an equal despite her birthright, probably her saving grace after her fall from the top. Life has thrown her through loop after loop so there is a deep sadness in her most people will never see, only when she's convinced she's alone will she allow her smile to falter and her sorrow to dress her face, while she's always working to keep those around her she's forgotten how to do so for herself. There's a slightly goofy side to her as well, naturally, but it's extremely rare to catch her genuinely trying to crack a joke, more often than not she's a quietly reassuring presence or an overly happy one most at home out among the flowers and trees.
---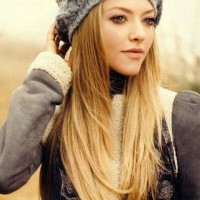 Likes
↠ Animals of all breeds and species.
↠ Nature, all kinds of flora.
↠ People who appreciate nature.
Dislikes
↠ Judgmental people.
↠ Gender Norms.
↠ Extreme temperatures.
Quirks
↠ She spaces out fairly often and needs to make notes for herself to remember daily chores.
↠ She's fascinated with and obsessed with the supernatural world, she believes wholeheartedly in weres and faes and the like.
↠ She's weird about personal space, if she's uncomfortable she will keep her distance but if she's excited or completely comfortable she's rather touchy.
Strengths
↠ She's rather comfortable with and knowledgeable about the outdoors and so handy to have around during trips.
↠ She's good with animals, they tend to trust her and she them. This isn't to say she could walk through a pack of wolves without being mauled but it's still something that has aided her in the past.
↠ When she gets it in her head to perform domestically-be it cooking or cleaning-she tends to do a great job.
Weaknesses
↠ Her comfort in nature comes at the cost of comfort in society, people tend to make her anxious at first.
↠ Her spaciness leads to forgetting things as important as names and appointments.
↠ She's anemic which leads to days riddled with fatigue-not helping the spaciness-, weakness and her being easily bruised.
Secrets
↠ She's been married and had a daughter, the husband left after the baby's death.
↠ She has fugue episodes but she refuses to get diagnosed, they're rare.
↠ She turned to drugs for a time after her husband left, that's what ended her in the rut this job is to pull her out of.
Fears
↠ Small dark places. She doesn't mind being outside after dark, so long as there's some small source of light, but she can't stand dark closets, bathrooms and the like.
↠ Sleep. She has vivid, violent nightmares almost every night and so often stays up for days on end until exhaustion claims her.
↠ Being worthless. She needs a place in life and how low the drugs brought her taught her one of her biggest fears-she may never be worth the air needed to keep her alive.
---
---
Dorothy was born to a rather well-to-do couple, experiencing nothing but love and adoration from her parents and their few maids throughout her childhood. Her father was careful to keep her from being spoiled by making her do little tasks around the house to earn treats, a fast learned favorite being to help him tend to the beautiful garden they kept. If it was up to her she would spend all her time outside, weeding and watching over the plants and climbing the trees day in and day out, but naturally it wasn't and her parents insist she learn proper womenly behavior as well. Every now and then the maids would be dismissed and young Dorothy would have to look after the house instead, dusting and cleaning and cooking alongside her mother. She only dared question why she had to once, the stern look from her mother and lecture from her father told her not to speak up about the subject and so from there on out she was content to do whatever she had to do to keep them happy.
As is painfully typical Dorothy grew up with a stable boy a few years older than her, the son of the man who boarded their horses for them, and friendship evolved into a serious crush on her end. She was sixteen when he finally admitted he returned her affections and the pair were inseparable from there on out. Naturally her father wasn't happy with this match, he pictured a much more noble suitor, but her mother was more accepting and managed to quiet him so by her eighteenth birthday the pair were wed. She couldn't be happier if she tried, she had her family's support, her best friend for the rest of her life, and pregnancy was an obvious follow up surprise. The young couple announced their condition proudly and moved further from town into a decently sized house, causing a small divide between the girl and her parents but ultimately seeming like the best thing to do for their growing family.
Their daughter was everything they had ever dreamed she would be. Beatrice Mae Elliot was a bright, happy little girl who easily made anyone who met her fall in love and had her parents wrapped tightly around her little finger. Dorothy would have given the world to make her babygirl smile and her husband was just the same and they couldn't imagine a single thing going wrong...until Beatrice went missing. Tris was five at the time and attending kindergarten in town, her father dropping her off each morning and her mother picking her up and one day she just...wasn't there when Dorothy went to the school. Naturally the young mother flew into a panic, gathering a search party and insisting on staying out day and night questioning the townsfolk and searching for her daughter. Days turned into weeks and Dorothy hardly slept, running herself into the ground and growing more and more distant from her husband. By time they found the body, almost two full months after her disappearance, their relationship was in shreds. With the evidence he needed that their lives would never mend her husband finally left the house a few days later, leaving her to her own devices.
Her entire life Dorothy had been a spacy woman, she could sit out in the garden and daydream for hours on end before someone called her inside, but losing her child seemed to change that for a time-she could never get out of her own head, always haunted by thoughts of her mistake and how she should have better protected her baby. Or at least for a time she thought she couldn't escape it, one day she came to in an alley with the most amazing fog in her head and it didn't take long for her to figure out what happened-she'd suffered another fugue state, the third in her life up until then, and obviously she'd found someone willing to help her. It didn't take long to find the dealer again and for a good year she slowly dumped all her savings and will to live down the drain in favor of the mind numbing drugs. Her house was lost, her family abandoned, her will entirely gone when the note found her and offered her this new life.
---
---
Faceclaim
Amanda Seyfried
Player
Kit