A New Era
A new class of graduates have emerged from Shin'ō Academy. Within this group of graduates were six students who bonded and found friendship while attending the academy. Though they all entered various Squads, the connection they have with each other will surely help them in the trials to come. A force unlike anything they have ever seen or heard before is across the horizon. With what little strength they have mustered through their training, they will help shape the future of the Gotei 13 for centuries to come.
+The role play will start a five months after everyone has joined their various squads. They will be unseated but they may move up the ranks as the role play progresses but that too will take time.
+All characters will have their Zanpakutō and know its name, but will not currently have a Shikai or a Bankai.
+The role play will feature both Soul Society and Earth with a few additional locations tossed in for good measure. However when writing the general clothing or their description they shouldn't be wearing Earth Clothing.
+Antagonists will be introduced and can be created, but they will not be created until we get to a good point in the role play least we lose interest or what have you.
+Keep in mind you won't start out with all the awesome abilities you see on the show, so particular attention should be paid to molding them just how you want.
+This is not canon so don't go about creating characters related to those from the show/manga
+In regards to character creation, please don't all choose the same type of areas of specialties, especially if it has no correlation to the squad they chose to be in. Say if they were battle prone and skilled with the sword then they would be in the Eleventh Squad, not the Fourth Squad, if that makes sense. Also, try not to go for particularly quiet characters (or putting everyone in one squad). It will be difficult developing other characters and what not if more than half of the cast barely talk.
Roles
Be aware that there is only ONE OPEN FEMALE role currently
Male||
Kaito Minami
||Twelfth Squad||Reserved by
Byte
Female||
Junko Kita
||Sixth Squad||
Relinquary
Male||
Yasei Kuma
||Second Squad||
duramon
Female||
Ryuu Shosuke
||Eleventh Squad||
Polarisbear12
Male||
Joel Hiataka
||Thirteenth Squad||
Damioa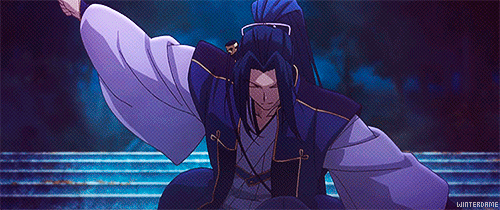 Male||
Iehira
||Fourth||Reserved by
Nekohina
Female||Name|| Squad||Open
(Look to Rule 6 if all the roles are Reserved or Taken)
Waiting List
N/A
1||I ask that you try to post at least once a week, more if possible. I'm a firm believer in quality over quantity. If you feel your post is good with only two paragraphs, don't fill it up with useless things. Just so long as you describe how they feel, think, what they see etc. For those who know me from my past role plays this will be Literate. And it will be a long-term role play so don't join if you know you won't be able to stay long. I will do a short little background check, mainly because I've dealt with enough players in Fan-Based role plays who join then leave shortly after losing interest.
2||Reservation lasts only 48 hours no more and no less. I'll give you a set time in which you must turn in a
COMPLETED
Character Sheet, and do
NOT
submit a WIP or it will be ignored. Especially to those who've already reserved their places before I put up the role play.
3||I will only give you about a week (7 days) to post once the role play starts and I will send out pms after that week is up. The same goes for if you disappear, I will send out pms and you will have about 3 days to respond to the pm. After that I will move your character to the side and later remove them from the role play altogether. However if this is a repeated offense I will remove your character after the 3rd pm, and you will not be welcomed to join even at a later date. So please make sure to inform me of when you're getting busy, going away, having trouble with the site etc. I'd hate to get mad at a good role player because they forget such a simple thing. And I am aware of some being so busy they are unable to inform their respectful GMs, I myself am very busy with college, work etc. Just try to let me know!
4||Make sure when you're creating your character to keep them
unique
. I don't want two of the same characters so please make sure to read over other characters. Also when submitting your Character Sheet make sure to provide a link in the OOC so that everyone can have a look at it and know not to follow in your footsteps. When you make a post, you
NEED
to use the correct location and tag the appropriate parties your character interacted with
directly
. This way a player knows when they need to write out a post. It just really aggravates me when people don't do either qnq
5||Now I know some of this may seem unfair especially since most of the roles have been taken. However this is a continuation of the previous role play, meaning many of the events that occurred before hand have already been in place prior to the start of this role play. I also did this by invitation as this is, as mentioned before, a continuation of the previous one. It wouldn't make sense to make it a continuation if the cast is made up of entirely new characters and players. If you've any questions, then please ask! I don't bite! I promise!
6||Also if you really, like really want to join I may allow you to join, but I'll only have one or two more characters than what I have now.
7||OH! And if you have an entirely new idea that you feel might not be acceptable for this role play, then send me a pm! I don't bite at all! If anything, I absolutely love discussing character and story developments/ideas! It gives us a lot to work with if you just message everyone about ideas. I'll hear you out, regardless of how silly you think it may be! Just be aware that I also tend to get random ideas from the ideas of others, so be prepared for a lot of discussion, usually.
8||To prove that you have indeed read these tedious and boring rules, place in your reservation the Face Claim of your character, their Squad Number, the Color Text you will be using and your Favorite Character from the anime/manga. I won't acknowledge your reservation if you don't have all these requirements, since usually those who make super-fast reservations are the ones who didn't really read the rules and didn't really give much thought on the role play. If you find that as you posted your reservation someone else beat you to it by a close margin (by close I mean by a few minutes, not hours) I will allow for the both of you to compete for the role. And if you really wanted the role but was unable to keep it I will keep you up-to-date and you can join in at a later time if a role ever opens up.
Fun Fact||I am generally a very open person!! Just don't break any of these rules and I will absolutely love you by default! Also my grammar sucks, so don't hate me qnq
Arcs are bundles of posts that you can organize on your own. They're useful for telling a story that might span long periods of time or space.
There are no arcs in this roleplay.
There are no quests in this roleplay.
Here's the current leaderboard.
There are no groups in this roleplay!
Welcome home, Promethean. Here, you can manage your universe.
Arcs are bundles of posts from any location, allowing you to easily capture sub-plots which might be spread out across multiple locations.
You can create Quests with various rewards, encouraging your players to engage with specific plot lines.
Settings are the backdrop for the characters in your universe, giving meaning and context to their existence. By creating a number of well-written locations, you can organize your universe into areas and regions.
Navigation
While not required, locations can be organized onto a map. More information soon!
There are no groups in this roleplay!
By creating Collectibles, you can reward your players with unique items that accentuate their character sheets.
Once an Item has been created, it can be spawned in the IC using /spawn Item Name (case-sensitive, as usual) — this can be followed with /take Item Name to retrieve the item into the current character's inventory.
Give your Universe life by adding a Mob, which are auto-replenishing NPCs your players can interact with. Useful for some quick hack-and-slash fun!
Mobs can be automated spawns, like rats and bats, or full-on NPCs complete with conversation menus. Use them to enhance your player experience!
Current Mobs
No mobs have been created yet.
Locations where Mobs and Items might appear.
You can schedule events for your players to create notifications and schedule times for everyone to plan around.
Add and remove other people from your Universe.
The Forge
Use your INK to craft new artifacts in Bleach|| A New Era Cont.. Once created, Items cannot be changed, but they can be bought and sold in the marketplace.
Notable Items
No items have been created yet!
The Market
Buy, sell, and even craft your own items in this universe.
Market Data

Market conditions are unknown. Use caution when trading.

Quick Buy (Items Most Recently Listed for Sale)
The city in which the first expedition for team building is being held in.
None
Discussions
Topics

Replies
Views

Last post
Most recent OOC posts in Bleach|| A New Era Cont.
There have been no posts in the OOC topic for this roleplay!