Shinigami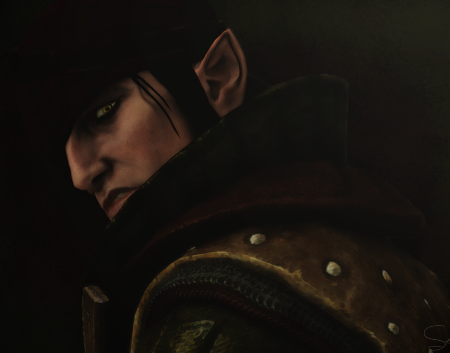 Name: Shinichi Kurotetsuri, goes by Tetsu for short.
Theme Song:
Sail
Age: 42
Appearance:
Tetsu stands just north of 6' with a toned, athletic build. He has tanned skin and sharp features. He has dark hair, pale yellow eyes, and noticeably distinct ears. He has a tattoo that runs along the left side of his chest and up to his neck. His most noticeable feature is his red scarf that covers the right side of his face, hiding a scar from a fight that he got when he was "Too young to know the difference between brave and stupid." He's mostly commonly seen in a hefty blue coat with red linings. The item has seen many a battle, showing the tears and marks from these near death encounters.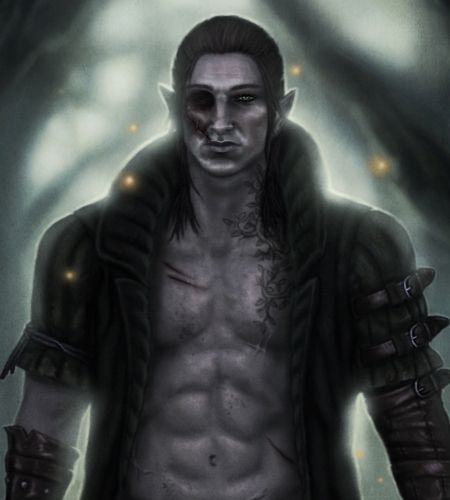 Personality: Tetsu is incredibly flippant, casually mouthing off to even the most powerful of demons, and he generally enjoys rubbing people the wrong way. He matures as time goes by, but never really loses his attitude. Tetsu is a show off as, on several occasions, he performs exaggerated and over-the-top moves. Tetsu is seemingly unflappable, not showing fear whether he's being attacked by the Hollows or being chased by numerous Gillian. Tetsu rarely shows any seriousness. He can be serious when the situation calls for it, but he still maintains a laid-back demeanor during such situations and is never without a witty taunt or comeback. He can seem at times to be uncaring or even callous, but actually has a very strong sense of justice and prefers to fight fairly. He can be counted on to do the right thing, even if he makes cynical quips about it the entire time. Tetsu also enjoys fighting shown when he sometimes does not fight at his full potential so he can toy with his opponent or make a fight last longer. He gets bored with fighting weak opponents and only finds entertainment in fighting strong opponents who will give him a challenge. He has a habit of getting roaring drunk, once mentioning getting so drunk that he proposed to a mop.
Zanpakuto
Name- Sutāburēdo
Sealed Appearance-
Shikai Release Phrase- "Bring the Sky To Me"
Shikai Appearance-
Shikai Abilities- Tetsu' Zanpakuto power is based around astronomical objects, such as meteors, stars and black holes. Tetsu generates and manipulates the energy of stars from his Zanpakuto and uses it against his enemy.
Skills
Swordsmanship
[Master]
Hakuda
[Skilled]
Shunpo
[Notable]
Kido
[Expert]
Other Skills: Tetsu is extremely resilient, able to take massive amounts of damage and keep on fighting. He is also deceptively strong, able to cause serious damage to an enemy if his punches or kicks are able to connect.