Appearance: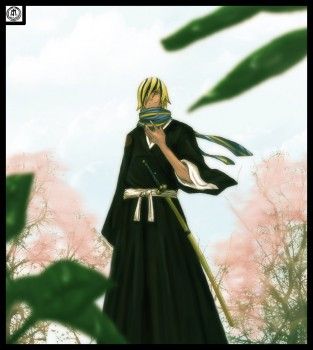 Name: Ashido Hotaru
Age: 207
Occupation: Lieutenant of Squad 3
Themesong: Clavar la Espada, Nube Negra, La Distancia Para un Duelo
Personality: Ashido prides himself on being successful and sharp tongued.
~The success Ashido carries isn't based on his proficient combat skills, in fact, Ashido believes his success was born from his attitude. Ashido is naturally serious, not taking jokes well. He specifically finds jokes and such as a waste of energy that could be spent on success. Ashido's irritability sprouts from this mind set. He's quick to anger on such matters, usually threatening those who don't take their job seriously. His peers often see him as a kill joy who follows the rules, but he is no such man. Ashido is the first person to break the rules in order to complete a mission or achieve a goal. On the other hand, Ashido enjoys his fair share of drinking and dancing. He particularly enjoys dancing, considering it an art of exquisite taste and skill. During his drunk state, Ashido becomes excessively lazy and slow to start. He's also noted to be much friendlier and welcoming to everyone, although he still keeps his hatred of jokes.
~Ashido oftentimes finds himself in senseless predicaments due to his harsh words. Ashido wields a sharp tongue with brutal honesty and a rather sarcastic tone. He isn't much of a talker and tends to shrug people off when he finds their words meaningless and bothersome; most notably using the phrase "Shine, gaichuu." (Begone, pest.). This phrase also emphasizes Ashido's sarcastic tone with most of his peers; which is a result of his large ego. Ashido always uses the phrase "Nanchatte." (Just Kidding.) as his defense when anyone appears offended, hoping to avoid the wasteful repercussions. Ashido commonly resorts to brutal honesty to resolve disputes; usually leaving before the initial shock of his statement has set.
Spiritual Pressure (Reiatsu) Level: Great~Immense - Rather strong for a Lieutenant, unstable due to Nature.
Reiatsu Appearance: Dark Yellow; almost Golden. Sensitive, Static-like appearance. Comparable to flowing electricity, tends to contract and expand.
Zanpakuto Name: Hageshii Rakurai (Fierce Thunderbolt)
Zanpakuto Sword Appearance: Black hilt, yellow sheathe. Nothing special about the blade, aside from the lightning bolt engraving on the blade.
Shikai Release Command and Appearance:
Strike from the Heavens! Hageshii Rakurai (Fierce ThunderBolt)
Zanpakuto Spiritual Form Appearance:


Shikai Abilities: Upon release, lightning engulfs Hageshii Rakurai as it takes the form of a combat knife. In this form, Ashido can manipulate lightning.
~

Lightning Manipulation

- Ashido can utilize lightning that Hageshii Rakurai has conducted or generated. To generate lightning, Ashido will rapidly spin Hageshii Rakurai on his right index finger.
~

Seidenki Shokku

- (Static Shock) The technique allows Ashido to release small electrical shocks directly to the foes nervous system via direct contact to vital points.
~

Bakudantsuki

- (Bomb Thrust) Ashido charges spiritual energy around Hageshii Rakurai to form a small orb, upon firing the orb expands and creates a large lightning 'beam'.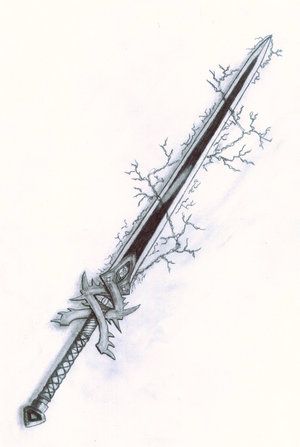 Bankai Release Command and Appearance: Let Us Dance! Arashi no Mujihi Raiju (Storm of The Merciless Thunder Beast)
Bankai Abilities: When released, Arashi no Mujihi Raiju grows considerably in size. At this point, the small combat knife turns into a long sword. The blade constantly emits small lightning bolts that encircle the blade itself. The Guard of the sword resembles the ever vigilant Thunder Beast, Raiju while the two intertwined lightning bolts 'strike the earth'. Ashido gains additions to his appearance; Lightning creates a shihakushō over his traditional Lieutenant Garb. The lightning encases Ashido's arms like gauntlets and flourish at the elbow to the shoulder (like Hageshii Rakurai's spirit form), the energy expands down his torso to his legs, at which point it flourishes slightly.

~

Enhanced Agility

- All of Ashido's bankai is compressed into a condense form of high reiatsu concentration. The lightning shihakushō that is generated enables Ashido to reach greater speeds, easily matching the speed of a Captain.
~

Raiju Senbi

- (Thunder Beast Swirling Tail) With this technique, Ashido swings his sword in a linear direction and creates overflowing lightning from his blade in the form of a crescent.
~

Kin'iro no Raiko

- (Golden Thunderclap) Ashido raises his blade into the air, charging lightning into the edge. He then strikes the ground with the blade causing a wide-range lightning shock.
~

Ikazuchi no Ame

- (Storm of Thunder) This technique allows Ashido to cast down thunder bolts to make a prison around himself and his foe. Requires great spiritual energy to maintain and for the foe to be within Ashido's range of spiritual pressure.
Powers and Abilities: Ashido can apply Eishōhaki up to Hadō level 58 and Bakudō level 73. Otherwise; he can cast up to level 73 Hadō and level 77 Bakudō. Ashido is very proficient with Shunpo; able to measure faster than most Lieutenants. Ashido's swordsmanship is rather advanced and works well in conjunction with his Kidō. He can hold his own against his comrades without releasing his Zanpakuto. Ashido avoids releasing Hageshii Rakurai due to its natural intent to kill.

Some Notes: Conveniently enough, Hageshii Rakurai sees combat as an art form and demands Ashido's cooperation in such a manner. Hageshii Rakurai is just as serious as Ashido, but is distinctly different in his approach. Rather than constantly treating life as a serious matter, he takes the joyous approach to life, embracing both relaxation and diligence. This laid back attitude annoys Ashido greatly, especially when Raijin refuses to release.
~Oh and Ashido means three things: Self Absorbed, Expressive (in Art, namely Music and Dance), and ironically; Relaxation (in work)... and Hotaru means Lightning Bug (Firefly).