Character Sheet
Name: Nero Nagakami
Age: 415
Appearance: He wears a sleeveless Captain's haori that appears more like a duster than a haori.
Occupation: Captain of Squad 12, Head of Shinigami Research Institute
Themesong:
Impossible
Get Owned
Numb/Encore
Personality: Nero has a very analytical and childlike demeanor. He is constantly performing experiments, calculations, or devising some sort of strategy to perform a meaningless task that peaked his curiosity. When performing these tasks he tends to zone out and forget everything around him. He can be very apathetic when dealing with matters that do not interest him or that he finds boring. He tends to shy away from fights unless he is facing an unknown enemy that gives him the opportunity to study unknown skills and techniques. His overall lack of concern for his captain duties often earns him a long lecture and slap to the back of his head form his lieutenant. Given his overall laziness he posesses a brilliant mind for battle. He is quickly able to analyze enemy strategies and tactics. He then utilizes these analysis to stay ten steps ahead of his enemy.
Spiritual Pressure (Reiatsu) Level: Immense
Reiatsu Appearance: Black with white streaks
Zanpakuto Name: Izanami
Zanpakuto Sword Appearance: In its sealed form Izanami takes the appearance of two bracers. Nero learned the ability to manipulate the shape of his zanpakuto in its sealed state at an early age. He would often leave her lying around and forget it when he got absorbed in one of his experiments. Izanami often chastises him because of his careless nature and forgetfulness.
Zanpakuto Spiritual Form Appearance: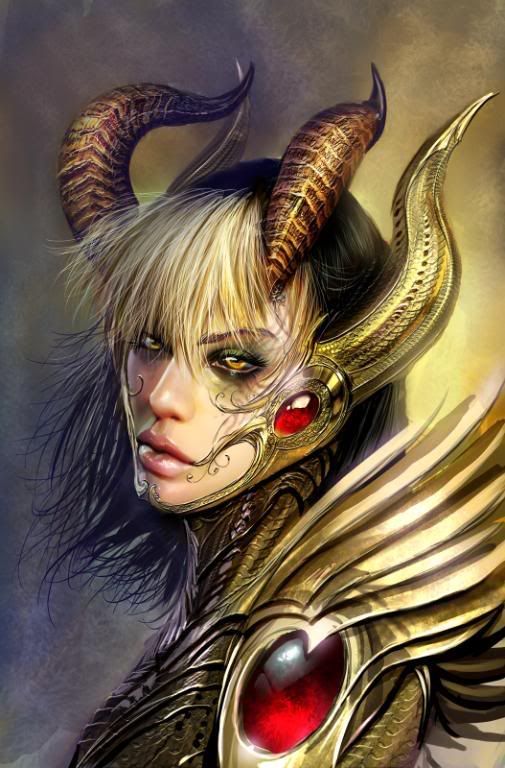 Shikai Release Command and Appearance: "Shatter the fabric of time, Izanami"
Shikai Abilities: Time/Space Mitigation
Etanaru Senkou(Eternal Flash): Nero gains the ability to teleport himself and objects instantly to any location he has previously marked.
Reiatsu Control: his control and manipulation of reiatsu is enhanced allowing him to use many kido attacks without calling their name.
Kussetsu Kido(Bending Kido): he utilizes his hakudo combined with kido to kick and punch waves of energy at the enemy.
Bankai Release Command and Appearance: "Bankai; Izanami-no-Mikoto"
Bankai Abilities: Unknown... He avoids releasing his bankai due to his inability to fully control it.
Powers and Abilities: He is a master of kido able to use hado spells up to 96 and bakudo spells up to 81 without incantation. In his shikai release form he can use them without calling out a name. He is extremely gifted in hakudo and shunko utilizing many erratic movements and a fighting style similar to taekwondo and capoeira. He prefers to fight with kido utilizing his hakudo skills to better position himself for a kido attack. He has no swordsmanship skills whatsoever.
Can you move the 12 seat captain npc to lieutenant. I like the concept and may expand on her later.