x
x
xxx
xxx
If there's one thing humanity does well, it's destruction. Many stories have been told of this destruction, of the wars and the disasters and the rebellions and of all of the effects. But not many stories explore what happens after, and what happens to the people who were not the soldiers on the front line.

This story takes place some time in the future. The exact year isn't important, but it's both close enough that it is somewhat familiar, but far enough away that there are things we do not understand. The exact location isn't important either, but the story takes place in a city called Scarmouth. Six months ago, Scarmouth was torn apart by a brutal revolution. The exact details still aren't important, but let's just say the good guys won and Scarmouth is slowly and steadily becoming a better place.

Across the city, there are people who find themselves picking up the pieces. In this story, there are no great, grand heroes who single-handedly changed the path of the whole war and who were the face of the revolution. Here, there are only ordinary people who saved lives or who took them. There are only ordinary people who just wanted to live their lives and who found themselves caught up in the middle of it. And all around them, the world keeps changing. There are people pointing fingers and calling them traitors or heroes and sometimes people call them both. They have to come to terms with the new world and their place in it.
x
x
xxx
xxx
first things first, a reminder that god-modding is forbidden. god-modding typically means controlling a character without their player's permission. so when in doubt, ask. communication is key. if i don't hear from you in a while and have made one or more attempts to contact you with no reply, i will assume you have had to leave for whatever reason and will proceed as such. i promise i don't bite, so if you're busy or have bad writer's block or anything like that, please do let me know! romance and violence are pretty much a given for a drama-driven rp like this, but keep it within site rules. most importantly, if things get steamy, either fade to black or bring it off site. there will be adult themes within the rp. if the content veers into uncomfortable or distressing, please PM me and we can work around it or i can ask other players to alter as necessary. please keep the drama to the ic. i want plenty of drama between our characters and as little drama between players as possible! any issues arising among members of the rp should be dealt with over pm. you have 72 hours to submit a WIP. that WIP can be a blank sheet, i just want something in to know you're still on board. you will then have 5 days after submitting your WIP to finish your character. i will grant extensions as long as you pm me. any further questions or issues, please pm me!
please let me know if you have any questions or if you want me to clarify anything! if you're not sure yet, feel free to join our
discord server
, get to know us and our characters a little better, and discuss any potential character ideas!
when reserving, i'd love to see
a 250x250 gif of your character, and if possible, an image of the same size that's aesthetic. see below for examples.
the character's name, age, hex code, and face claim.
and a short paragraph description
x
x
x
x
x
x
x
x
x
x
x
x
x
x
Noah Lawson | 25 | Matthew Grey Gubler |
#879788
| partially-stars
Noah knew that a residency in Emergency Medicine was likely to be intense, but he had no idea how intense it would be. On a number of occasions, he was sent onto the streets to treat the wounded who weren't stable enough to make it to hospital in time. He had guns pointed at him for treating a person from the wrong side, he was threatened with violence, and was physically attacked on a number of occasions when people either didn't see his medic vest or just didn't care who he was. Now, he's one of those people that people call a hero, but he doesn't feel much like a hero. He's scarred from what he saw and terrified.
Hatch Williams | 24 | Kristen Stewart |
#400026
| partially-stars
It wasn't that Hatch had no interest in the revolution. It was more that her interests were entirely self centred, and she was more concerned about how she could benefit from it. She worked as a mechanic for both sides during the revolution, but when this was discovered, it backfired as neither side trusted her. She's now regarded with a significant amount of weariness as nobody knows who she truly stood with. But Hatch only ever stood for her own interests, for her own welfare, thanks to a rough upbringing, and she tells herself she doesn't care what people think or if they trust her. She repeats it to herself and almost has herself fooled into believing it.
Camilla Rhodes | 25 | Brie Larson |
#A38E8E
| Maci-Care
Before the Revolution Camilla was, and still is, the front woman for the popular band, Sophie's Valentine. They were a hit nationally and were about to begin a more international tour when everything changed, strictly limiting their plans for the future. In the beginning, Camilla understood the revolution and why it was happening, but her and her band were quickly approached by the government and "persuaded" to limit their songs and lyrics to ones that would promote their agenda while downplaying the revolution's, typical propaganda. As the Revolution ended, and the "good side" won, Camilla and Sophie's Valentine still came out intact, but were seen as traitors since they supported the government and took their bribes. Even though they don't know the whole story...
Scott Feltikk | 27 | El-p of RTJ | #000000 | Ulfhednar902
Scott Feltikk is a bold, unforgiving gangster living in the slums of Scarmouth. His participation in the revolution was huge, with him and his crew taking to the streets and storming several large government buildings. Now that it's done, Scott's torn between going back to his old life, and taking his rightful place among the new republic.
Ashleigh Barnes | 25 | Normani Kordei |
#DA70D6
| Sunflower
Before the revolution and destruction happened, she was on the verge of becoming a mega pop star. She sold many albums, collaborated with various artists, and had more than her fifteen minutes of fame. She was gearing for a tour that had sold out within a matter of minutes. She was ecstatic to be doing a worldwide tour, which would've launched her career entirely to the next level. She honestly hates what the world has currently become and just wants everything to go back to normal. But that probably won't happen anytime soon or ever.
Ryan Joshi | 26 | Avan Jogia |
#3B5998
| phosphene
Ryan was a photographer for a local news channel, and at first he was happy to help cover the revolution, but then he realized that the things he'd seen and what was on the news didn't always fully line up. He didn't intend for it to become a whole thing, really, but before he knew it he was out taking pictures and filming as much as he could, talking to anyone who would speak to him, and posting everything online where the whole world could see it. He doesn't know what to do with his life now: he's not a reporter, and he doesn't really want to be, he just thought people deserved to know what was really happening.
Magnolia "Nola" Wrenley | 26 | Laura Harrier |
#F08080
| leisurelyatwar
Born into the lap of luxury, Magnolia was raised wanting for nothing. She was in the dark about her father's dealings most of her life. He was a business man turned politician, for a long time he was her hero. Then she learned who he really was. When the revolution began he showed his true colors. He was a monster, and Magnolia just had to watch as he tore the world apart. Desperate from perpetual helplessness, she reached out to a journalistic photographer who she thought could get information to the right people. Through the underground network she was able to provide intel and make connections. She began helping those who wished to defect, swearing them to secrecy about her identity. Scarmouth knew her as the dutiful daughter to a fascist, in order for her to serve the revolution it had to stay that way. When the revolution finally reached them in their ivory towers, it was Nola who let them in. Few people knew the extent of her contribution to the revolution, many still saw her as the dutiful daughter to a fascist. She lost everything for other's freedom, and while it was worth it the sacrifice still weighs heavily on her.
Danika "Nika" Gayle Orlov | 25 | Bake Lively |
#3ffef0
| Caille
Danika Orlov comes from some of the richest families, which is not a huge surprise when you find out she used to train for figure skating in the Olympics. Most of her family members were well established athletes, influencers, and entrepreneurs. Coming from a line of wealth and the 'social society' Danika got talented at talking with people and even getting herself out of danger or toxic publicity. Danika is calm, cool and collected with a public relations job in the city. The only reason why she ended up in her hometown was due to the fact her mother was getting ill and needed someone to watch after her business. As the revolution hit Danika knew she was going to use her wealth and power to use. Danika began to help people hide and get out to safer places. She would harbor individuals in her crawl spaces, attic, and even cellar. It was in these times that she would get out of her house being searched due to her silver tongue, money, or even blackmail. Being in the community for so long, Danika was good at gaining people's secrets.
Miles Caal | 31 | Oscar Isaac |
#CC0063
| phosphene
Miles was born amidst opulence; his grandfather had created Caal Industries, an
incredibly
successful medical technology manufacturer. They fell from grace under his father's management, when rushed development led to a release of
very
faulty products. They faced no real legal ramifications, thanks to an ability to throw money at the problem, but they lost their good reputation, and soon were forced to sell the company to recoup their losses. Miles was only a toddler when this happened, and he doesn't remember life before his father's "mistake" ruined them. Legitimate tech companies are hesitant to hire Miles, so he works on his own. It's not always... Legal, but so long as he doesn't get caught he has a lot of freedom to experiment, but word gets around. The government blackmailed Miles to do some less than ethical things to avoid punishment, and now that the revolutionaries have won he's between a rock and a hard place.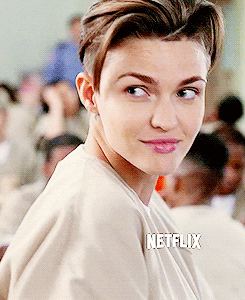 Blake Langston | 27 | Ruby Rose |
#603670
| Caille
Blake grew up without a mom and eventually was taking away from their father. After that is was group homes to foster homes while they happened to party and get into the wrong crowd until eventually Blake was being recruited by the army, and after a bit of a debate, they took the chance to do something more with their life. This involved extensive training before they decided to enlist. At the age of 18 Blake had become a member of the army. As the revolution began to be a rumor that spread like wild fire until it was manifesting, Blake decided to pull out when it came time to decide where they wanted their next placement. That was when Blake began to gather around revolutionaries and offered to train them so that they could stand a better chance and predict some of their moves. Blake lost a lot of comrades on the front lines of the revolution and ever since they just haven't been the same and suffers from survivors guilt and PTSD.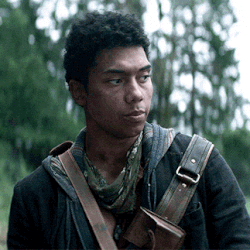 Damien Moore | 28 |
#4737AE
| Chance Perdomo | leisurelyatwar
Damien had lived a mostly unremarkable life until recent years. He worked to survive, also having to provide for his mother and siblings as the oldest. His mother had always put her faith, and her checkbook in the church. Of course the church always gave just enough charity to keep her donating money. When the government began cutting off benefits and his siblings went hungry, the church gave them crumbs. They weren't the only ones either. Damien knew that the church had been exploiting people's charity for years. He began speaking to others, exchanging ideas and hosting parlors where they'd come together and discuss. It all sort of snowballed on it's own with the momentum of the revolution, taking a life of it's own. When the church turned their backs on the people, the people turned to Damien. He had his reach in several pockets all over the city, creating sanctuaries for people. Damien did not seek violence, but some of them were forced to become soldiers in order to protect their people. Many have began to refer to Damien as "Father Damien", and while he initially rejected the title - he knew that many of them needed that construct to help them cope so he began to allow it. He'd deliver sermons once a week to every cluster, though he preached values and ideals not about metaphysical beings. After the revolution he remained a community leader, only expanding his reach and influence.
Taking place in...
A city slowly rebuilding itself.
19 posts here • Page 1 of 1
19 posts here • Page 1 of 1
Arcs are bundles of posts that you can organize on your own. They're useful for telling a story that might span long periods of time or space.
There are no arcs in this roleplay.
There are no quests in this roleplay.
Here's the current leaderboard.
There are no groups in this roleplay!
Welcome home, Promethean. Here, you can manage your universe.
Arcs are bundles of posts from any location, allowing you to easily capture sub-plots which might be spread out across multiple locations.
You can create Quests with various rewards, encouraging your players to engage with specific plot lines.
Settings are the backdrop for the characters in your universe, giving meaning and context to their existence. By creating a number of well-written locations, you can organize your universe into areas and regions.
Navigation
While not required, locations can be organized onto a map. More information soon!
There are no groups in this roleplay!
By creating Collectibles, you can reward your players with unique items that accentuate their character sheets.
Once an Item has been created, it can be spawned in the IC using /spawn Item Name (case-sensitive, as usual) — this can be followed with /take Item Name to retrieve the item into the current character's inventory.
Give your Universe life by adding a Mob, which are auto-replenishing NPCs your players can interact with. Useful for some quick hack-and-slash fun!
Mobs can be automated spawns, like rats and bats, or full-on NPCs complete with conversation menus. Use them to enhance your player experience!
Current Mobs
No mobs have been created yet.
Locations where Mobs and Items might appear.
You can schedule events for your players to create notifications and schedule times for everyone to plan around.
Add and remove other people from your Universe.
The Forge
Use your INK to craft new artifacts in Blinding Lights. Once created, Items cannot be changed, but they can be bought and sold in the marketplace.
Notable Items
No items have been created yet!
The Market
Buy, sell, and even craft your own items in this universe.
Market Data

Market conditions are unknown. Use caution when trading.

Quick Buy (Items Most Recently Listed for Sale)
A city slowly rebuilding itself.
Discussions
Topics

Replies
Views

Last post
Most recent OOC posts in Blinding Lights
There have been no posts in the OOC topic for this roleplay!