______________________________
NAME

XX

Blake Langston
GENDER

XX

Non-Binary.


NICKNAMES

XX

None
NATIONALITY

XX

American


AGE

XX

Twenty-seven
HEX

XX

#603670



SEXUALITY

XX

Pansexual, Demiromantic
x
x
______________________________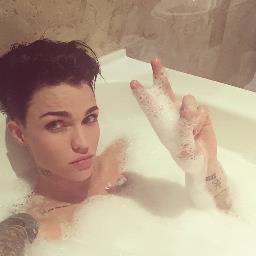 M I R R O R

XX

M I R R O R



H E I G H T

X

AND

X

B U I L D:

5'7" and toned/sturdy.

Blake is slightly above the average height. They have short brown hair that is either nicely styled or they will do an undercut, depending on how they feel at that particular time. Blake doesn't have a certain style or particular look that they wear as they dress in anything they feel comfortable in. They have been known to enjoy variously named brand sneakers, especially from a certain point in their lives before they joined the army. Blake loves their Jordan, Balenciaga, and Gucci sneakers. They have put a lot of work into upkeeping the sneakers and have brought those shoes with them everywhere they go or move to. Otherwise, Blake gets a lot of their clothes from thrift stores and Wal-Mart because they believe you do not have to spend a lot of money on good fashion, but more what you make of the pieces and although Blake loves to dress with fashion in mind there are days where they just wear a pair of grey joggers and a white tank top or hooded sweater.

As far as piercings go, Blake only has their ears pierced and nose pierced. As for tattoos, Blake has both sleeves done as well as tattoos on their back and hands. Blake has been getting tattooed since they were 21 years old and has never intended to cover them up or stop. Currently, they are planning leg tattoo placements and they have various ideas for that.


______________________________
W H O

XX

A M

XX

I?


X


P E R S O N A L I T Y:
Blake is a bit of a crackhead or at least has crackhead energy. They are used to just responding first and thinking later in their day to day life, which is a bit chaotic at times. This has been how Blake has hurt numerous feelings with the worst part being that they probably will not apologize for it either.

There is a bit of calculated nature behind Blake though. Being in the army really molded them to be 'responsible and respectful people. They are good at listening to orders and just doing them without being asked, it is very militaristic of them to behave this way. It can almost make Blake seem cold and aloof altogether.

Deep down, the part that Blake has suppressed for years is the side that cares a little more than they would like to admit. They want to be wanted, cared for, and have someone to care for in return. They are just convinced that it isn't going to happen in this lifetime and they're meant to try and drown their sorrows in any way that they possibly could.

Blake is incredibly resilient though and has made it through life to this point. They have night terrors constantly and have basically become a shell wandering around Scarmouth, luckily Blake has found a stray dog and has taken to wanting to look after him.



F E A R S:
The only fears that Blake has left are seeing their father again or dying despite wishing otherwise at times.


______________________________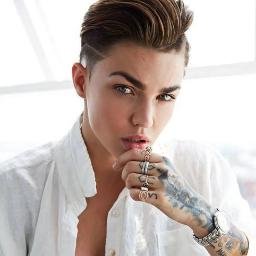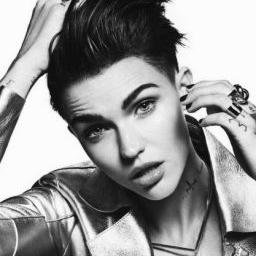 T H E

XX

P A S T

Life was never an easy thing for Blake. They were born to a deceased mother, half-brother, and a non-existent father. Their father was hardly at their studio apartment for the moments that Blake has held onto. Blake and their brother Riley would end up talking to each other to pass time in hopes that their father was coming back with food, but instead, he was always coming back with 12 packs of blue ribbon. This solidified some of their early scents such as cigarettes, burning fabric, and a yeasty scent from the beer.

The laundry would be piled up in various corners and the sinks were piled with dishes that needed to soak for probably ten years. The two would go to school but soon social workers would be involved due to their lack of lunch and clean clothing. After some time of social workers looking into their lives and trying to get a hold of their dad, it was at age 6 that Blake and Riley were taken from their dad's house and put into their first group home. The deal was that they had to be adopted together, but no one wanted a 6 and a 10-year-old together. This led to the two of them moving around to different group homes until Riley was offered to be adopted and he took the deal leaving Blake all alone.

Not only did Blake struggle with the older kids picking on them, but now they lost their only friend and had to make up for the loss in chores that had to be done. Blake was used to being unwanted from a young age and within them, it only began to become more and more aware that it didn't matter what they did and their life had no impact on the world.

At the age of 9, they finally had someone interested in fostering them. This was fine and their parents helped navigate them on who they wanted to be, but eventually due to some rules being broken Blake was moved to yet another foster home and this one wasn't as nice or welcoming.

In their early teens, they began to get involved at parties, drinking alcohol and dancing. Their grades were a result of the fact they hardly showed up and eventually they stopped going altogether. They found a new way to make money and to get the drugs or alcohol that they wanted. They started by stealing items from the homes of the rich, which was a fairly good idea in Scarmouth considering the wealthy had winter and summer homes that meant the houses would be vacant from time to time.

It was the selling of luxury items that created revenue for Blake and that would, later on, buy them food, designer sneakers, weed, and vodka. Blake knew they never wanted to be involved in working for a gang, but they did hang around them quite a bit.

At age 17 they were at a career fair which led to them being recruited for the army. It was a moment of processing, but Blake figured that this would be the best chance they would gain a real career and later the benefits of getting an education after they wanted to pull out after their service. They became part of the army at 18 and were sent to multiple places over the years.

It was within the last couple of years that Blake noticed people were slowly being drawn from where they were to go back to America. This led to some suspicions and eventually Blake was brought back to Scarmouth at 26. It was then that they were able to put the pieces together, but waited until their placement offer was being redrafted to say they were withdrawing from the army.

After withdrawing from the army, Blake didn't really have anywhere to stay but crashed on a friend's couch, but not too long after Blake came to recruit revolutionaries that wanted to fight for their freedom and they began to teach them how to fight and what to watch for when fighting with the army.

Blake would then be working on the front lines in the battle against old comrades and new. The war was bad and one of the worst Blake had seen. They are now homeless, struggling with PTSD and survivors guilt, post revolution