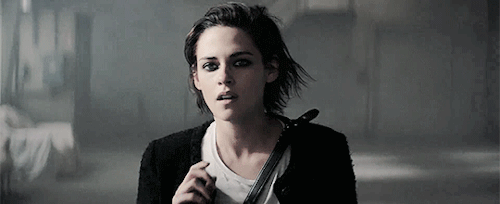 experiment on me - halsey. simmer - hayley williams. use me - pvris. take yourself home- troye sivan. vicious - halestorm. suckapunch - you me at six
______________________________
NAME

XX

Hannah Natasha Williams
GENDER

XX

Female


NICKNAMES

XX

Hatch
NATIONALITY

XX

White American


AGE

XX

24
HEX

XX

#400026



SEXUALITY

XX

Homosexual
x
x
______________________________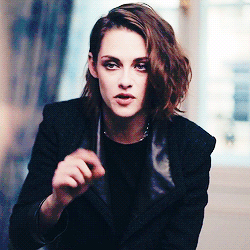 M I R R O R

XX

M I R R O R



H E I G H T

X

AND

X

B U I L D:

5'9", lean

Hatch strikes an intimidating figure. She's tall and thin, but couldn't be mistaken for weak. Working as a mechanic, she's used to hauling around heavy equipment and parts, and so there's a surprising amount of muscle on her frame. It's not uncommon to see her tanned but it's usually as a result of spending hours working outdoors. Her skin is usually marred with small scratches or burns, ones she hardly even notices any more, and as a result she also has plenty of scars, none of them particularly noteworthy. Her hair seems to be constantly changing colours, from a dark auburn to blonde. Naturally, her hair is a dark brown, almost black in some lights. Any time it gets any longer than chin length, she cuts it, the length changing depending on her mood.

Hatch leans into her intimidating appearance and personality. She lines her distinctive grey-green eyes with eyeliner and smokey eye-shadow, she keeps her hair purposely messy. She tends to dress in all black but isn't afraid to show plenty of skin either, depending on who she wants to intimidate or how. She pretty much lives in combat boots and some kind of leather. She has three lobe piercings in both ears, two helix piercings in her right ear, and an industrial piercing in her left. She's got plenty of tattoos: a crescent moon on her right shoulder, two koi on her ribs, phases of the moon along her spine, leaves wrapping around her left arm, and a geometric design on her right arm. Despite her job, she's pretty much always immaculately clean.


______________________________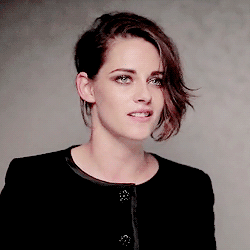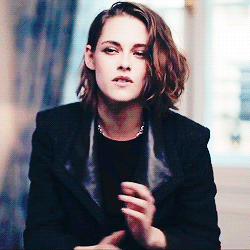 W H O

XX

A M

XX

I?


X


P E R S O N A L I T Y:
Hatch has somewhat of a reputation, and it's not hard to see why. When dealing with customers, she isn't rude as such, but she also doesn't waste her words or waste time with niceties. As far as she's concerned, small talk is a waste of time. She won't beat around the bush, either, and if anyone tries starting trouble with her, she's liable to shut them down is as few words as possible. But she's a great mechanic and her prices are reasonable, so her customers keep coming back. She has her regulars, but she treats them exactly the same as every other customer.

To many people's surprise, she's the same when it comes to her personal life. A little more of her sarcasm and snark shines through, but she maintains a distance with more or less everyone, to the point that hardly anyone can say they really know her. And what they do know isn't exactly the bubbliest, sunshine personality. Hatch couldn't ever really be called cruel or mean, but she doesn't sugar coat her words or beat around the bush. She's a big believer in brutal honesty and tough love. She doesn't believe in wasting anyone's time, especially her own. Hatch values herself above all. It's not that she's selfish or vain; it's that her entire life, she's had to look after herself. Nobody else was around to take care of her or keep an eye out for her, so Hatch believes the only person she can truly rely on is herself.

Hatch is cool and calculating. When it came to the war, she refrained from rushing to take a side and instead abstained from taking a side at all. She weighed up the pros and cons and decided that loyalty was not the right decision in this case. Several of her relationships have collapsed because she was so cold and calculating, never letting emotion rule her, even when it should have done. Truth be told, Hatch is completely fine with that. She longs for human contact and the familiarity of a relationship, but hates feeling so exposed and knowing that someone has the power to destroy her. She's never had anyone truly care for her, and it's become something she almost fears. Love is weakness, as far as she's concerned, and she doesn't like showing weakness.



Q U I R K S

X

A N D

X

O D D I T I E S:


Her nails are always painted and always chipped, but she doesn't seem to notice or care about the chips. She tends to run her hands through her hair when she's thinking or frustrated, so her hair is usually tousled and messy. She tends to arrange things in a logical order and gets annoyed when people mess with that order.

F E A R S:
Hatch fears being hurt as a result of letting her guard down, related to her fear of abandonment.


______________________________
T H E

XX

P A S T

Hatch could have known a very different life, once upon a time. She was born into a loving family who had hope for their daughter. And then something went wrong. It wasn't like her mother ever told her what went wrong, so Hatch doesn't know why or where it all fell apart. All she knows is that at some points, her parents fell out of love and into hate, and when she was six, her dad walked out on them. Her mother became an alcoholic, which lead to her losing her good reputable job. In order to keep feeding her expensive alcohol and cigarette habit, she became an "escort".

Hatch was deeply intelligent and her teachers knew that, but her lack of stability and support at home meant that she tended to act out and rebel and cause trouble. She wanted somebody to notice that things weren't fine; but education was desperately underfunded and even if somebody had noticed, they probably wouldn't have been able to do much. Hatch started hanging around on the streets instead of going home, and eventually, instead of going to school. She met an older kid who simply called himself "Rocket" and who gave her the nickname "Hatch." Rocket was a mechanic and could build or repair just about anything. She spent hours hanging around his workshop and learning everything. They started working together. But with time, his eyes and hands started lingering on Hatch. She told him multiple times to back off, and each time he'd laugh and back off. But one day, he wasn't quite so easily put off, and she had to make her feelings clear by knocking him out with a wrench after he had her pinned against a wall.

Hatch officially dropped out of school at sixteen. She has no idea where she would have ended up if she hadn't seen the flyer for the mechanic apprenticeship. Wary after her experience with Rocket, she kept something within arm's reach at all times, but her trainer was a fifty year old woman who was more interested in getting Hatch to do the dirty work than anything else. She qualified and started doing odd jobs for people. It took a while for her to build up a reputation and then to get a significant enough reputation that her income was constant enough for her to move into a tiny house with a garage of its own, but she got there.

When the revolution came, Hatch took her time and weighed up her options. Her personal views allied with the rebels, but the government had more money and if they won, a government contract would offer her security. But she also knew that siding entirely with the government could put her in danger if they lost. And so she worked for both sides. She knew there was a risk that neither side would trust her, and wasn't surprised when that was what happened. But she hadn't betrayed either side as such, and so she was let be, but she was and still is considered a potential threat to the new state who shouldn't be trusted with any potentially sensitive information. Which is just fine with her.