We Appreciate Power - Grimes || Army of me - Bjork || This is America - Childish Gambino || Binz - Solange
______________________________
NAME

XX

Magnolia Wrenley
GENDER

XX

cis-female


NICKNAMES

XX

Nola
NATIONALITY

XX

Black American


AGE

XX

26
HEX

XX

#F08080


SEXUALITY

XX

Heterosexual
______________________________
A P P E A R A N C E



H E I G H T

X

AND

X

B U I L D:

5'9", willowy

She'd always been a natural beauty, clear poreless skin and full lips earned her that much confidence. Her skin tone ranged in shades of brown depending on the time of year, not one to shy away from a sunkissed glow. Most of the year her hair was worn in braids, though once every 6 weeks she'd get them taken out and blow out her hair for a couple weeks just to do it all over again.

Taller than the average female, Magnolia had always stood out - yet somehow still constantly overlooked. For what she lacked in curves she made up with grace and style, both underrated qualities wherever you looked. Her mother used to purchase her a new wardrobe every season, selecting the pieces herself. Magnolia never put much thought into how she looked, it was never an expression of herself just designer pieces someone else bought. Nowadays she just tries to go unnoticed, often just going out in jeans, a t-shirt and a baseball cap. She's clung to some pieces from before, but she has yet to ever have a reason to wear them.


______________________________
______________________________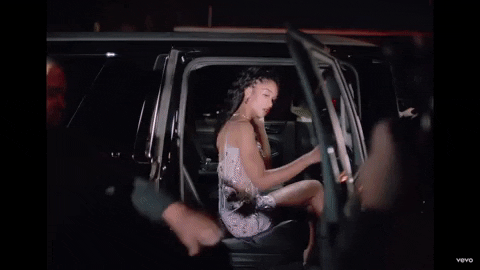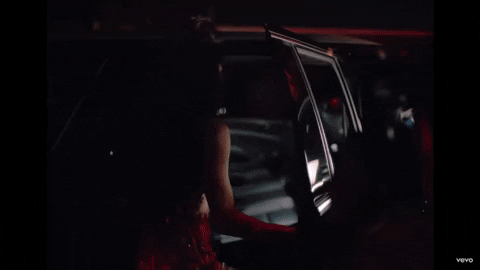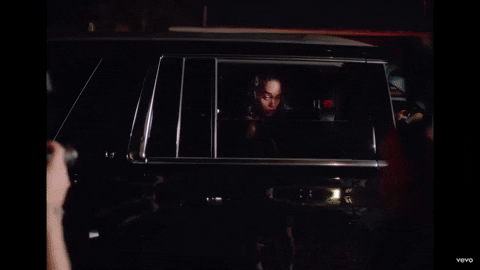 P E R S O N A L I T Y


X



Growing up, Magnolia felt like she lived a normal life - that her circumstances were the default. When she learned the truth, she had to split herself to maintain her composure and still maintain the facade. There was Magnolia, the dutiful daughter. Then there was Nola the revolutionist. Magnolia was just her going through the motions to keep the lie afloat, often it felt like she was dissociating. Nola had to take all the emotions, all of the intensity and was able to take action. Too afraid to make any deep connections, neither fragments allowed anyone to get too close - lest it put them at risk. When the revolution came the wall between those two personalities came crumbling down, taking her with it.

Among the few whose life has worsened since the revolution that isn't living behind bars, her sacrifice has weighed heavily on her. After spending so much time looking after others, she didn't know how to ask for help. The guilt of her privilege made it impossible. Even still she dedicates her life to others.

Burying herself in her work, she has redirected all of her family funds to the ongoing work of the revolution. In addition to donating to several movements and hospitals, she also began a non for profit which gives grants both to individuals and collectives who are doing the revolutions' work. She spends her days reviewing grant proposals and approving checks, delegating the business decisions to the board selected by members of the transition team of the revolution.

Because many people still recognize her as the daughter of a fascist, she doesn't go out often. She never wanted glory so she doesn't see a need in going public with her entire story, even if she has reputable sources willing to go on record. She knows what she did, and the people who matter know who she is - and that's all that matters.

Q U I R K S
She moves her head a lot when she speaks, her mother used to admonish her saying she made herself look like a bobble head. After spending so much time lying it came so naturally, sometimes she did it without even thinking. Even now she'll find herself lying about asinine details, still clinging to her privacy as a lifeline.

F E A R S
Magnolia lived in constant fear of being made for so long, she'd begun to dissociate as a coping mechanism. When the dust settled the fear lingered. Sometimes her body forgets she's no longer in danger, forcing paranoia and anxiety as a survival instinct. She often questions herself and her own intentions, afraid of losing perspective and becoming her father.



______________________________
H I S T O R Y

Wrenley's had been a prominent family for generations to Scarmouth filled with politicians, entrepreneurs and zoning commissioners. Just enough people in the right position to assure that they maintained their influence. Magnolia had been told since she was a young girl that she would grow up to take over the business one day. She never really knew what that meant.

Her dad would say he owned one umbrella LLC, subsidiaries and such he technically owned but only really in name. He just wanted more places to move their money through. He would take her to the office where it seemed like he spent more time with his secretary than at his desk. Later he ran for a small public office and won, though he had bigger plans in play. For a long time Magnolia had ignored the red flags, oblivious to the world around them.

The shift in perspective didn't happen all at once, there wasn't some grand reveal that opened her eyes. The change was incremental. An overheard conversation, a viral video, a sly comment by her father. She began peeling back the layers, becoming more and more curious about her father's business.

She pretended to want to become more involved with the business, asking her father to take her along. His image had grown more public at this point, her face often appearing beside him in news articles. It was no secret that people opposed her father, but she let him think she bought into his lies and trusted him. For so long this man was her hero, to go to such depths to deceive him it began to fracture her psyche.

Magnolia would go through stretches of time where she would dissociate, sometimes outright blacking out. She was operating contradictory to her fundamental truths, causing her personality to split. It wasn't that either personality had their own identity rather than she was experiencing a perpetual existential crisis and didn't know who she was.

Reaching out to a journalistic photographer she followed on socials under the name Nola, he helped her get the information to the right people. Because her identity had to be a secret, there were few people she would communicate with directly. Her world felt so small for that time, only allowed to show her true face to a handful of people and even then it still came with it's own burden of anxiety and stress that she'd be made.

When her father and his associates began making greater demands of those loyal to them, it began to sow dissent. Those who were open about it went missing without so much as a trace, forcing those who were quiet about their doubt to swallow it whole. Magnolia would try to save those she could, helping them find harbor in Danika's care. The reality was that she couldn't save anyone. She had to watch as entire families would just disappear in the middle of the night.

Eventually it was just them in their ivory towers, the revolution banging on their doors. She'd never seen her father so scared, he was like a wild animal. He'd been pacing the room, listing all the catastrophic last line of defense he could deploy to get them out\. He had been reaching for his phone to make the call to deploy a kill squad and before Magnolia even realized what she was doing, her dad was clutching at his neck as blood spurted out.

Magnolia had screamed in that moment, dropping the pen knife in horror. She hadn't even remembered drawing it. When she looks back she wonders if it was her or Nola who had done it, though she knows they are one and the same. Before security realized what she'd done she was able to open all doors and deactivate all security protocols.

The people had come and destroyed their penthouse. She still lived in it though it was only a husk of what it once was. She'd gotten rid of whatever material possessions were worth anything, but she'd kept the broken china cabinet and torn couch just cleaned the broken glass and walled off the burnt parts. Many of the walls still bore the inflammatory graffiti, a reminder of the horrors her father committed.

Many were confused why she wasn't imprisoned alongside her mother for aiding and abetting. It was public knowledge that she'd open the doors but her work before then was never revealed. As far as the evidence showed, she was just as culpable. Anything else was just hearsay.

Magnolia had been asked to be interviewed before, even offered a book deal but it never felt right. If she used her sacrifice for self-benefit that was just one step closer to becoming the very thing she helped dismantle. Instead she decided to show her intention through her actions. Immediately complying to redistribute some of her family's wealth, she also later created a non-for-profit that gives grants to individuals, collectives and small businesses in Scarmouth funded by the profits of their other businesses.

Her life has been so focused on making amends for her father's actions that Magnolia doesn't even know who she is anymore. If we are what we do, then maybe if she does enough good she can become the person she wants to be.