"If there was ever a moment where I considered myself to be a true hero, it was when I was so sure that I was going to die. I was ready and willing to take my fate, even if it meant dying at the hands of our enemy. And since I still stand here and breathe, I will fight for you every step of the way my friends, because now I know what it's like to look fate straight in the eyes... and defy life."
-Dannie
You have been born into the Tribe of the Fallen, a group of wolves in a woodland world surrounded by enemy filled mountains. Your rank in the Tribe is your duty for life, whether it be hunting and caring for our young, or fighting the battles that will hopefully be won. I stand here before you hoping you choose wisely as to what you will be doing for your Tribe.
Ranks:
--Alpha... The Alpha is the leader of the pack, they try their best to keep up with the pack. They see each of the pack members as family and make important decisions that reflect the growth and welfare of the pack. The Alpha creates the rules for the pack and makes sure they are properly enforced. During pack meetings, most issues will be discussed with the pack as a whole. The final decision will be made by the Alpha after all opinions are heard by the pack members. The Alphas have the final say so in everything, yet act only for the good of the pack.
--Beta... The Beta wolf is the second ranking individual within the dominance hierarchy. They show commitment and loyalty to the pack, also acting as a discipliner to reinforce the Alpha's decisions. The Betas stand in as Alpha when the Alphas are not present. They answer to no one but their Alphas, but are expected, as with all members, to show respect to every wolf. They also assist the Alphas with any conflicts within the pack and enforce the rules, keeping peace within the clearing. Betas may also call hunts, deciding when and where to hunt, along with the Hunters. In pack meetings, the Betas' answers and suggestions are the second most important, being trusted advisers to the Alpha, only thinking for the good of the pack as a whole. There may only be a male and female Beta.
--Delta... The Delta wolf is a wolf in training for Beta position. They are third in rank to Alpha and Beta. Deltas usually become the next Beta after training is complete but one can remain Delta without moving to Beta position. When this is the case, if ever the current Beta is removed from their rank, steps down, changes rank, or leaves the pack, the Delta may take the place as the new Beta at the Alpha's request. There may only be a male and female Delta.
--Sentries... Sentries are to ensure that the pack is safe by patrolling the territory and watching the movements of the surroundings. They are to make sure that no intruders enter the clearing. In doing so, it is a Sentry's responsibility to greet new visitors and learn why they are here and where they come from. Being in that position, it is the Sentry's job to make sure each new visitor that comes into the clearing has good intentions as well. When the Sentry is not present within the clearing or if there is none, the greeting responsibilities go to all Adult Pack members. Sentries also make sure that the Pack Members keep themselves out of trouble, and that no fights break out between visiting wolves (or other pack members), warning them of the rules.
--Hunters... The Hunters are those wolves who are exceptionally skilled at tracking and hunting down prey. The Hunters make sure that the Pack has a full abundance of food. There is only one lead Hunter who is to start hunting groups and choose who the captains of each group are, and will lead a group themselves sometimes.
--Caretakers... A wolf that shows interest and skill in caring for weakened pack mates. They also watch over the older or ill wolves of the Pack. The Caretaker of the Pack ensures when any wolf is wounded, they recover properly not putting to much stress on their wounds. They serve as a support unit, and try to keep the pack in a healthy state. If they feel a wolf is not strong or rested enough to hunt, they are to inform the Alpha, Beta, or Hunter. Caretaking does not mean healing; its means helping to survive, to watch over and make sure one does not further hurt themselves. A Caretaker has to be stern to the wounded. Many wolves will insist they are fine. A good Caretaker needs to know what injuries are serious and what injuries can heal on their own. They need to make sure a wounded wolf, does not over exert themselves. They need to be firm in having the wolf rest. Some are positioned to take care of the young when their mothers are out on duty.
--Scouts... Scouts are responsible for patrolling the territory for any signs of the enemy, especially when a Sentry reports any strange signs.
--Fighters... Those who fight for the pack, either attacking or defending. The lead Fighter can plan an attack, and either split the others into groups or stay as a whole
--Omegas & Pups... The Omega of the pack is lowest ranking wolf. The Omega is usually a young wolf that is very new to pack life and still learning, a wolf that has been lowered in rank due to wrong actions. They explain to the pups what is right and wrong, or safe and dangerous. Pups while low in rank have many social freedoms; their antics are tolerated by most of the members. Reaching 1 year old, pups of the Pack may become Full Adult Members. Must be 1 year to Court/Mate and 2 years to Breed (have a litter).
Code: Select all

Name:
Gender:
Age:
Rank:
Appearance:
Personality:
Mother:
Father:
Brothers:
Sisters:
Mate:
Crush:
Pups:
Strength:
Weakness:

[i]"This is the life I have chosen to live... and I wouldn't want it any other way." -Liz'Beth[/i]
Setting
1 Characters Present
Tag Characters »
Add to Arc »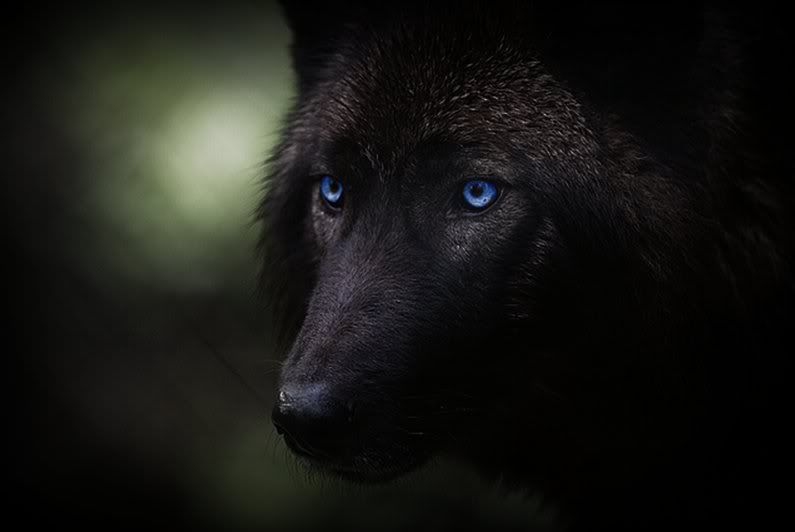 ---
Zero pricked ears when he heard word of some wolves going hunting. He kept his attention on the foreign pack's apparent alpha, but ever so slightly flicked his gaze to his left. He took in the sight of a hefty black male that held his head with authority, but his tail was raised like that of an alpha. Must be Beta or a Delta. Zero than watched as the Beta wolf began conversing with a tail-less female. He was surprised by this, but was able to keep his blue eyes from widening with it. He also watched as another she-wolf approached the pair. From the way she moved and the energy that followed her summed her up to be someone of high rank, like maybe Beta female or Delta female. Yet, all three spoke differently as if they didn't speak much. Zero's thoughts were cut off when he noticed a reddish male with black markings suddenly stand and begin walking in Zero's general direction.

Zero's last encounter with a pack wasn't exactly a nice memory so he didn't mean to freeze like prey. He moved to where he was facing directly at the orange tinted wolf. His brain scattered and seemed to recollect itself in seconds. Zero turned tail and bolted not listening at all or even turning to look back, just afraid he'd get ripped to shreds or... Hunger. A hunger pain racked his body, and he almost tripped on a fallen tree. His stomach growled, and all he could think was I just might be torn to shreds and my stomach still has the time to think of food!?!?!?
---
---
---
"Pull

Orion from the hunt?" The Beta asked in mild confusion, his eyes searching the clearing, settling on the young she-wolf he had sired. Orion was blissfully laying in the sun with her grandmother, obliviously to the conversation the adult wolves were having. Asher's golden eyes flicked back to Thorn, finding the she-wolf staring at the ground.

"I see no harm in that, as long as she is returned to camp before the moon rises."

The wary father said with a small sigh. His large black ears flicked to the side as he awaited Simmer's answer.


"Why not?"
The pretty wolf woofed at Asher, causing his tail to wag as he stood, ignoring the pain in his leg as he waggled his hindquarters playfully. Bowing to the she-wolf he yapped softly, bouncing away, banner waving as he bounded a few feet away before making his way back around, nipping at her shoulder.
---
Arcs are bundles of posts that you can organize on your own. They're useful for telling a story that might span long periods of time or space.
There are no arcs in this roleplay.
There are no quests in this roleplay.
Here's the current leaderboard.
There are no groups in this roleplay!
Welcome home, Promethean. Here, you can manage your universe.
Arcs are bundles of posts from any location, allowing you to easily capture sub-plots which might be spread out across multiple locations.
You can create Quests with various rewards, encouraging your players to engage with specific plot lines.
Settings are the backdrop for the characters in your universe, giving meaning and context to their existence. By creating a number of well-written locations, you can organize your universe into areas and regions.
Navigation
While not required, locations can be organized onto a map. More information soon!
There are no groups in this roleplay!
By creating Collectibles, you can reward your players with unique items that accentuate their character sheets.
Once an Item has been created, it can be spawned in the IC using /spawn Item Name (case-sensitive, as usual) — this can be followed with /take Item Name to retrieve the item into the current character's inventory.
Give your Universe life by adding a Mob, which are auto-replenishing NPCs your players can interact with. Useful for some quick hack-and-slash fun!
Mobs can be automated spawns, like rats and bats, or full-on NPCs complete with conversation menus. Use them to enhance your player experience!
Current Mobs
No mobs have been created yet.
Locations where Mobs and Items might appear.
You can schedule events for your players to create notifications and schedule times for everyone to plan around.
Add and remove other people from your Universe.
The Forge
Use your INK to craft new artifacts in Blood and Brittle Bones. Once created, Items cannot be changed, but they can be bought and sold in the marketplace.
Notable Items
No items have been created yet!
The Market
Buy, sell, and even craft your own items in this universe.
Market Data

Market conditions are unknown. Use caution when trading.

Quick Buy (Items Most Recently Listed for Sale)
The Lithium Forest is the heart and soul of Isiria...
The mountains are where the enemies lie, and wolves are forbidden to go there unless told so otherwise by the Alpha.
Discussions
Topics

Replies
Views

Last post
Most recent OOC posts in Blood and Brittle Bones
There have been no posts in the OOC topic for this roleplay!