This is the entire forest where the wolves live. A small river runs through one side and ends in a small pond.
Setting
Characters Present
Tag Characters »
Add to Arc »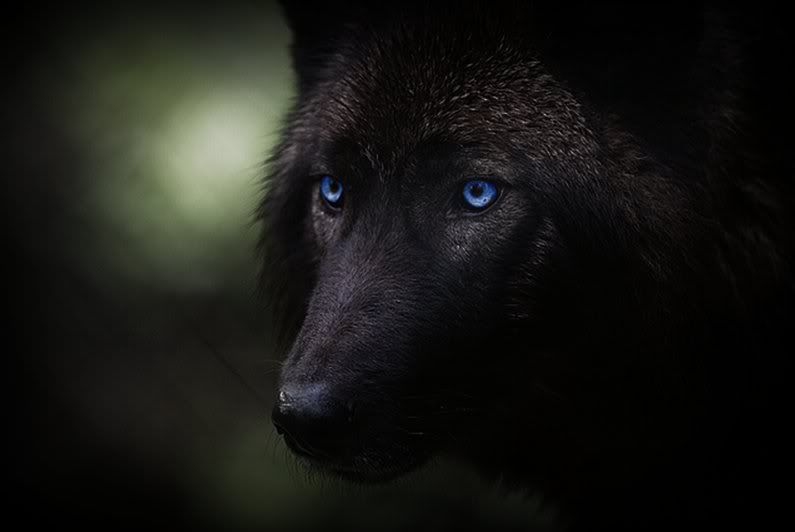 ---
Zero pricked ears when he heard word of some wolves going hunting. He kept his attention on the foreign pack's apparent alpha, but ever so slightly flicked his gaze to his left. He took in the sight of a hefty black male that held his head with authority, but his tail was raised like that of an alpha. Must be Beta or a Delta. Zero than watched as the Beta wolf began conversing with a tail-less female. He was surprised by this, but was able to keep his blue eyes from widening with it. He also watched as another she-wolf approached the pair. From the way she moved and the energy that followed her summed her up to be someone of high rank, like maybe Beta female or Delta female. Yet, all three spoke differently as if they didn't speak much. Zero's thoughts were cut off when he noticed a reddish male with black markings suddenly stand and begin walking in Zero's general direction.

Zero's last encounter with a pack wasn't exactly a nice memory so he didn't mean to freeze like prey. He moved to where he was facing directly at the orange tinted wolf. His brain scattered and seemed to recollect itself in seconds. Zero turned tail and bolted not listening at all or even turning to look back, just afraid he'd get ripped to shreds or... Hunger. A hunger pain racked his body, and he almost tripped on a fallen tree. His stomach growled, and all he could think was I just might be torn to shreds and my stomach still has the time to think of food!?!?!?
---
---
---
"Pull

Orion from the hunt?" The Beta asked in mild confusion, his eyes searching the clearing, settling on the young she-wolf he had sired. Orion was blissfully laying in the sun with her grandmother, obliviously to the conversation the adult wolves were having. Asher's golden eyes flicked back to Thorn, finding the she-wolf staring at the ground.

"I see no harm in that, as long as she is returned to camp before the moon rises."

The wary father said with a small sigh. His large black ears flicked to the side as he awaited Simmer's answer.


"Why not?"
The pretty wolf woofed at Asher, causing his tail to wag as he stood, ignoring the pain in his leg as he waggled his hindquarters playfully. Bowing to the she-wolf he yapped softly, bouncing away, banner waving as he bounded a few feet away before making his way back around, nipping at her shoulder.
---